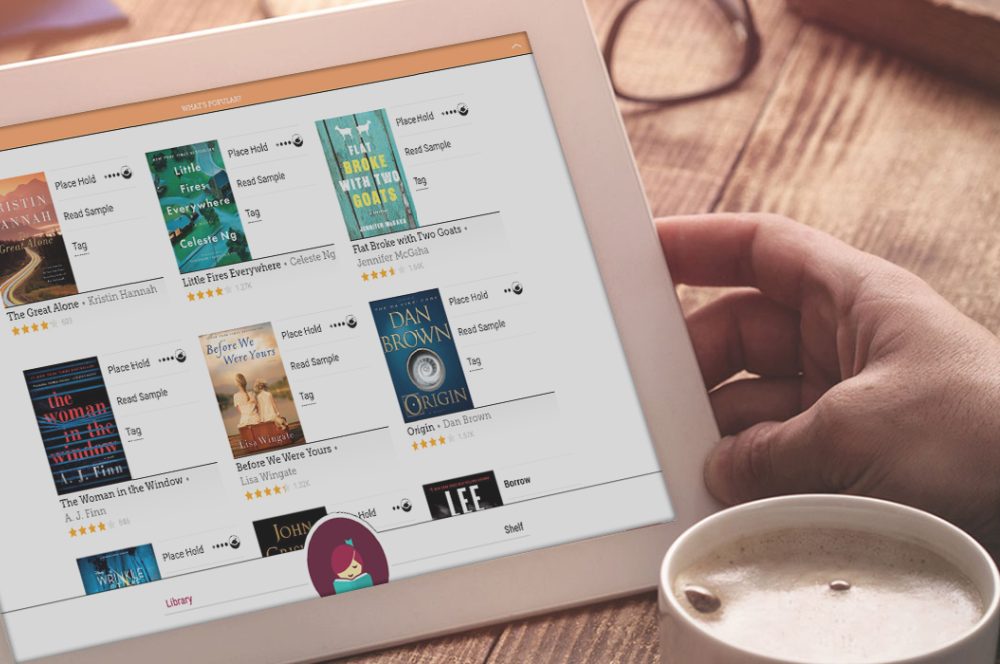 Libby Spotlight: Martin County Library System (FL)
By Annie Suhy, Outreach Services Specialist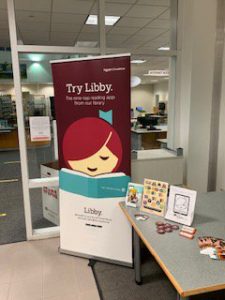 Libraries across the world took extraordinary efforts to continue services in a safe and effective way this year, and to keep books in the hands of readers. Many swapped in-person events with virtual programming, pivoted to curbside pickup for physical materials, and ramped up promotion of their digital collections.
Martin County Library System (FL) was one of those libraries that increased their marketing efforts to reach more users. After trying another service, they returned to OverDrive in October and kicked off a marketing campaign to ensure their patrons knew about all of their great ebooks & audiobooks to read instantly through the Libby app.
Janette Noe', Collections Manager for Martin County Library System, shares how their library managed to reach patrons both inside their physical branches as well as digitally.
First things first. What do you love about Libby?
Let me count the ways! I like how easy it is to navigate the app. I love that I have the ability to delay a hold that became available too soon or have multiple cards to manage family accounts. I really love the custom speed for audiobooks. I like to see the timeline that includes the dates hold was placed and the ability to see how many people are waiting per copy for a book I am reading. When browsing for titles, it is cool to see the little dots indicating how many people are waiting on that title…shall I go on?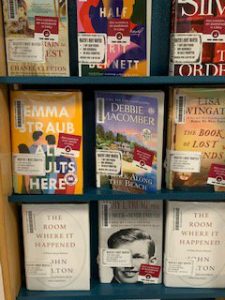 Thanks, Janette! We think Libby is pretty great, too. Can you talk about how you are promoting your digital collection in your physical library?
We have added "title also available on Libby" stickers to our new books so that readers know they can also access the book in digital format. We strategically placed bookmarks and business cards around the library as well as stuck Libby window clings on our newly installed glass partitions at our public service desks. Our staff wear Libby lanyards for walking promotion too. But the most noticeable is our amazing tall Libby banner display in our lobby next to a table with buttons, bookmarks, and help guides.
What about promoting on social/web?
One way our marketing strategy shifted during the COVID-19 pandemic was that we began depending heavily on email and social media in order to communicate services to our patrons. Other than word-of-mouth, we've found that email is one our most helpful marketing tools.
Since we started promotion back in September, we also regularly post on Instagram and Facebook, as well as our email blasts. We used a lot of the content available on the Resource Center's Social tab to post on our social media and include in the emails.
Can you share other ways you have been promoting Libby to patrons?
YouTube! We hold virtual tech talk sessions that focus on Libby, recorded a 45-minute Libby overview video hosted by our Digital Librarian's Virtual Tech Talk event, and created 9 brief episodes with Libby "tips" using ready-made content from OverDrive. You can watch them all on our YouTube channel.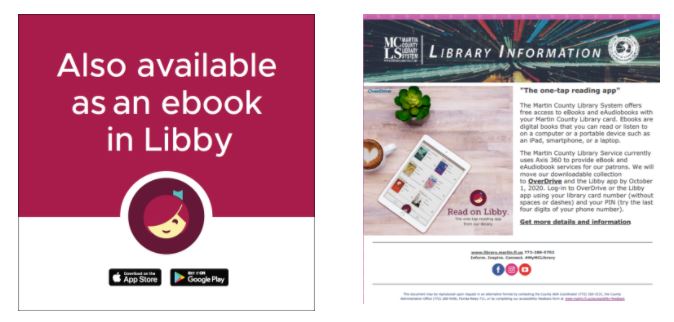 Any advice for librarians trying to promote their digital collection?
Be a Libby reader! Hands-on experience with the app is my best asset and now I share cool tips I learned with others. The more staff are users of the app, the better they will be able to help patrons and promote digital books.
Centralized communication is very important to get the same messaging out to patrons and staff. We had a handful of staff work with the staff at large to identify questions and suggestions that were then used to create a weekly employee update.
Use your OverDrive Librarian to help with curation and collection development ideas. (Good point, Janette! Contact libraryteam@overdrive.com to get in touch with your region's OverDrive Librarian and learn how they can help you.)
OverDrive has a lot of great marketing resources on the Resource Center. Save yourself time and take advantage of them!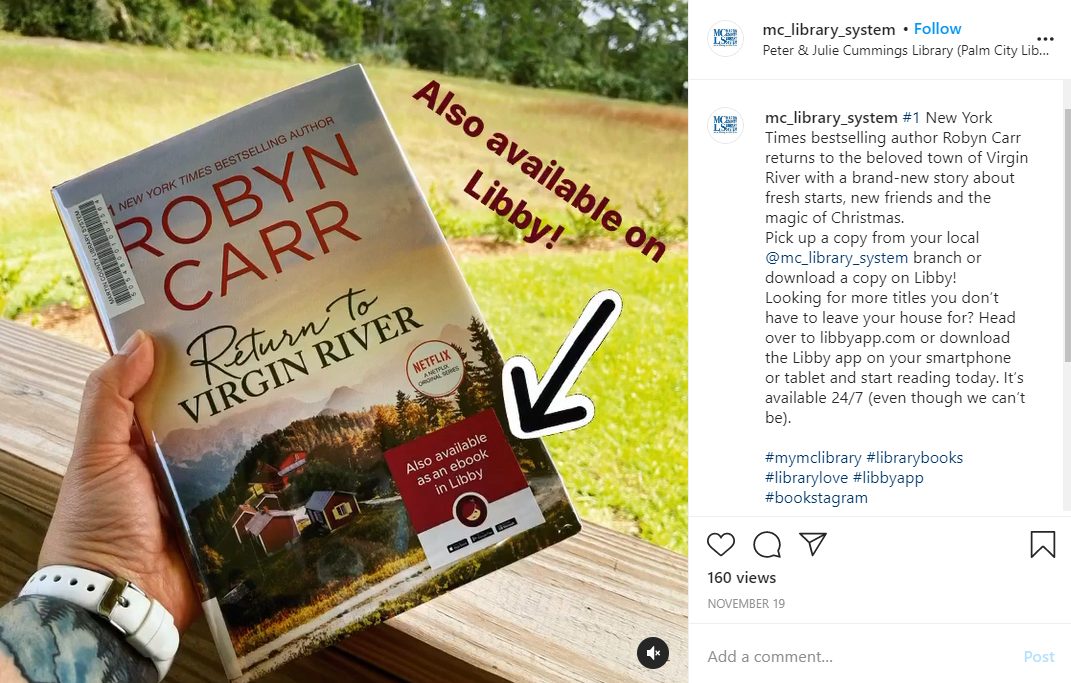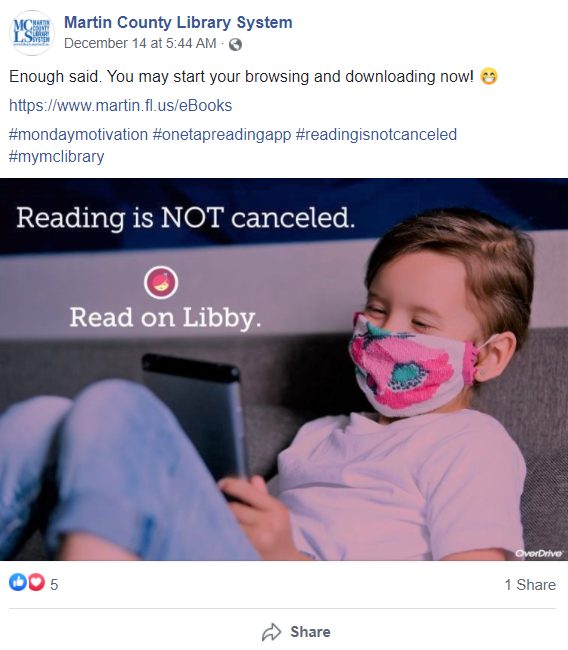 Any final thoughts?
We invest time and money into our digital collections and we need to do what we can to make our communities aware of the awesome resource, especially while we practice social distancing and other protocols to help slow the spread. Our readers are very thankful for the digital books.
And last but not least, in your opinion, why is digital reading important?
Readers really enjoy the ability to borrow a book when and where they are, especially as they have limited their time outside of their home/work environments. Digital reading also allows patrons the ability to have complete autonomy to their reading selections. As readers age, reading even large print books can be challenging. For these readers in particular, digital formats may be the only way they are able to continue reading and staying connected with others.
If you would like to nominate your library to be featured in an upcoming spotlight, please contact us and let us know what you're doing in your library and how you are reaching more users with Libby!
About the authors:
Annie Suhy has been working with public libraries since 2006. An Outreach Services Specialist at OverDrive, Annie has partnered with libraries across the globe to integrate their digital collections into their outreach efforts.
Janette Noe' is the Collections Manager for Martin County Library System, a six branch library system in Florida. She is responsible for both the traditional and online collections.
We are grateful for her library's participation in this Libby spotlight!
Browse blog and media articles