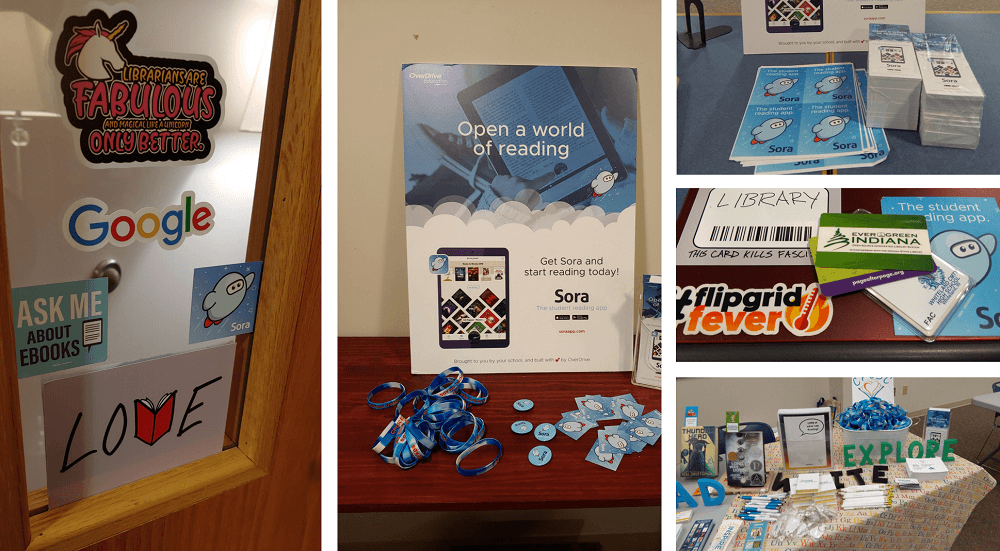 Sora Spotlight: Library Media Specialists Rain Smith and Stacey Kern
By: Kristen Griesmer, Product Support Specialist
In this recurring series, we'll feature a different librarian, media specialist or educator who's become a Sora champion at their school, impressing us with their innovative methods for implementing the reading app and engaging with their students. We've asked them to share their thoughts and ideas here so that we can all be inspired and identify new ways to reach students and help them fall in love with reading.
Today, we'll hear from Rain Smith and Stacey Kern, two certified school library media specialists for the Clark-Pleasant School Corporation in Indiana.
Educator Stats:
Name(s):
Rain Smith and Stacey Kern
About Rain and Stacey and their district
Rain and Stacey work as the two certified school library media specialists for the Clark-Pleasant School Corporation, which is a growing suburban school district in Indiana. Rain works at the high school level and Stacey works at the middle school level, and both have been recognized as award-winning librarians by the Indiana Library Federation. Rain teaches grades 9-12 (all subjects) and Stacey teaches grades 6-8 (all subjects).
The school corporation is experiencing exponential growth and the student population is becoming more diverse.
How many years have you been active with OverDrive?
8
What are you currently reading?
Stacey – Marcus Vega Doesn't Speak Spanish (Pablo Cartaya)
Rain – Librarian Tales: Funny, Strange, and Inspiring Dispatches from the Stacks (William Ottens)
Rain and Stacey's Sora Story
Why do you love Sora? What do you love most about Sora?
We love that Sora is so easy to use and that it is so accessible. What we love most is the fact that we push the Sora app out to all our students via Chromebook.
What unique things have you done to help increase student engagement with Sora?
The most important thing we do is make Sora a normal part of our established reading culture in our school corporation. We onboard all our students and staff members when they come to us. We make Sora part of everything we do from social media posting to placement on our websites to endorsements in our presentations and more.
In what ways has this been successful?
Sora is successful because it is normalized here and embedded into all that we do to connect readers to books. Our students and staff members know they can always find a good book. Some readers use Sora as their default for reading and some readers use Sora as their second option. The cool thing is that our readers make Sora work for them.
Due to the current circumstances, in what ways have you transitioned to/accommodated for distance learning?
During distance learning, we built up our already robust Sora collection to meet the needs of our readers. We worked hard to remind our students that Sora was available to them, so we naturally noticed an uptick of circulation in our digital library.
Get to know Rain and Stacey
In your opinion, why is digital reading important, especially to student readers?
Sora offers us so many tools to make reading work for our students and staff members. We appreciate the fact that we can build our audiobook collection within Sora. Providing assistance to readers with special needs with features like dyslexic font, enlarged text and Read-Alongs has made our jobs easier.
What is your favorite "reading" moment with a student?
Rain's story: I had a new student wander into the library media center and run his hands over the books in the graphic novels section. He was not only new to our school, but to the U.S. He stood there for a long time looking, and finally asked me how much the books cost. I was a bit startled.
I explained to him that the books are free to borrow and that is how libraries work. He was amazed and astonished that we would just give him books and knowledge without any money or strings attached.
He was overwhelmed and couldn't decide what he wanted to read. I told him the great news was he could take as many books as he wanted or could read in 21 days, and then he could come get more! He cried tears of joy. I cried tears of joy. He thanked me profusely leaving with an arm full of books.
He returned many times to get books and learned how to access other library materials and our public library, becoming one of our best library users. He also taught his family how to access and use the library. Sadly for me, they moved not long after his discovery, but I am positive he and his family are active library users where they landed.
What advice do you have for new educators/librarians with a digital collection?
Normalize digital reading experiences and embed it in everything you do.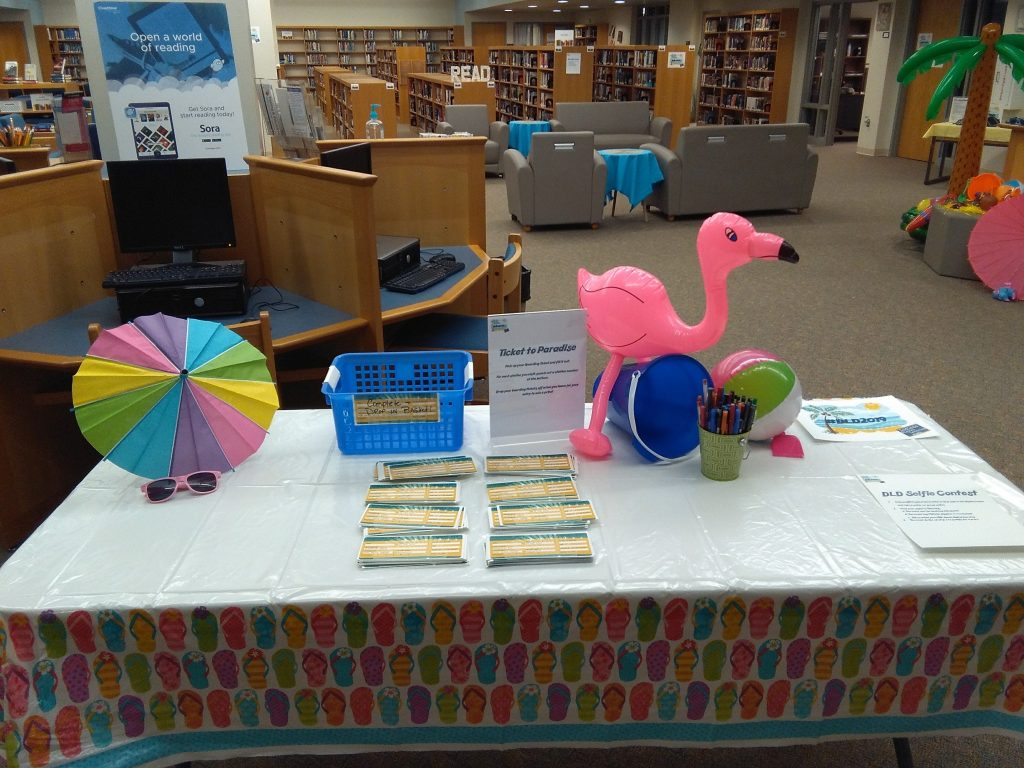 ---
If you want to be the next Sora Spotlight, please reach out to us with a brief explanation of what you're doing in your school and how you're making an impact with Sora!
Interested in learning more about Sora? Get no-cost access today!


---
About the Author:
Kristen Griesmer is a Product Support Specialist working with schools to integrate digital into their libraries and classrooms. She herself has experience as a history teacher working with students grades 8-12 focusing on U.S. history and government. She generally spends most of her free time chasing around her hyper-active pup Romeo, hiking, practicing yoga and trying out the best Cleveland restaurants.
Check out how other educators are using Sora to increase student reading:
Tags In
Browse blog and media articles