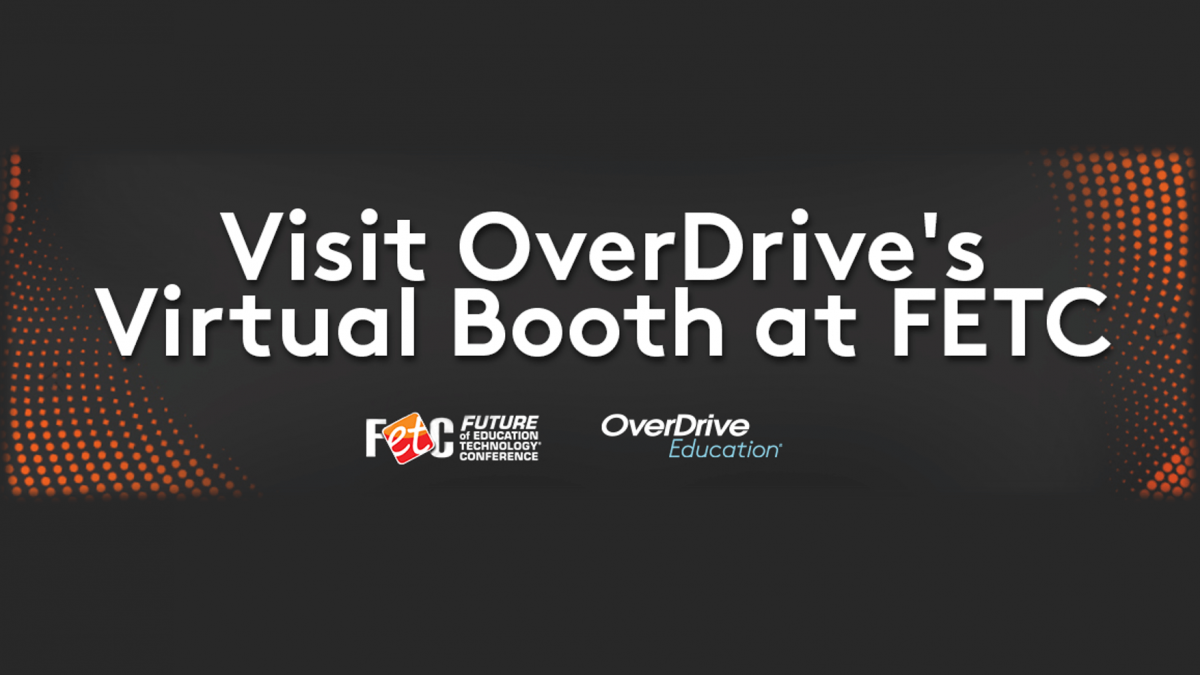 Join OverDrive Education and Sora at FETC 2021!
Join OverDrive Education and the Sora student reading app at FETC 2021, held Jan. 26-29.
This year's all-virtual event is free to attendees – educators can sign up here.
Interested in connecting with Team OverDrive? You can visit our booth and/or check out one of the sessions below! Read on to find out how.
OverDrive's FETC presentations
How Digital Content Fosters Inclusivity and Equity
Tuesday, Jan. 26
1-1:45 p.m. ET
Cypress Bay High School will share how to effectively leverage ebooks and audiobooks to support multilingual learners, including ELL and ESE students. Following the presentation, there will be a Samsung Galaxy tablet raffle. This session can be viewed on-demand until Feb. 28.
Join the session here.
Top Ed Tech Products
Thursday, Jan. 28
4:00- 4:45 p.m. ET
Attend this session to learn why Sora was selected as one of the Top Products of 2020!
New for 2020: District Administration® and FETC launch "Top Ed Tech Products of the Year", which celebrates the innovations driving the education technology market over the past year. Fast-paced, virtual demonstrations of "awesome" technology will inspire your thinking about leading-edge education technology, help meet the needs of your COVID-disrupted workforce and identify providers poised to be your partners in success.
Join the session here.
Stop by OverDrive Education's booth
Once you're in our virtual booth, you can take these three steps to get the most out of your visit:
Hand these out! Download and/or print off our postcards and Valentine's Day cards to share with your students, post to your bulletin board or share on social media.
Discover remote learning resources. Check out our Sora Zoom background and Sora at Home BINGO cards, which can help promote reading during remote learning.
Book a meeting and get a Sora outreach kit. The first 50 people who schedule a meeting with a member of the OverDrive Education team will get a Sora outreach kit shipped to them (U.S. only). Each kit includes Sora stickers, bookmarks, flyers, pins and more! To schedule a meeting, attendees can use the scheduling tool via the platform or reach out directly to fetc2021@overdrive.com.
We can't wait to see you there!
Browse blog and media articles