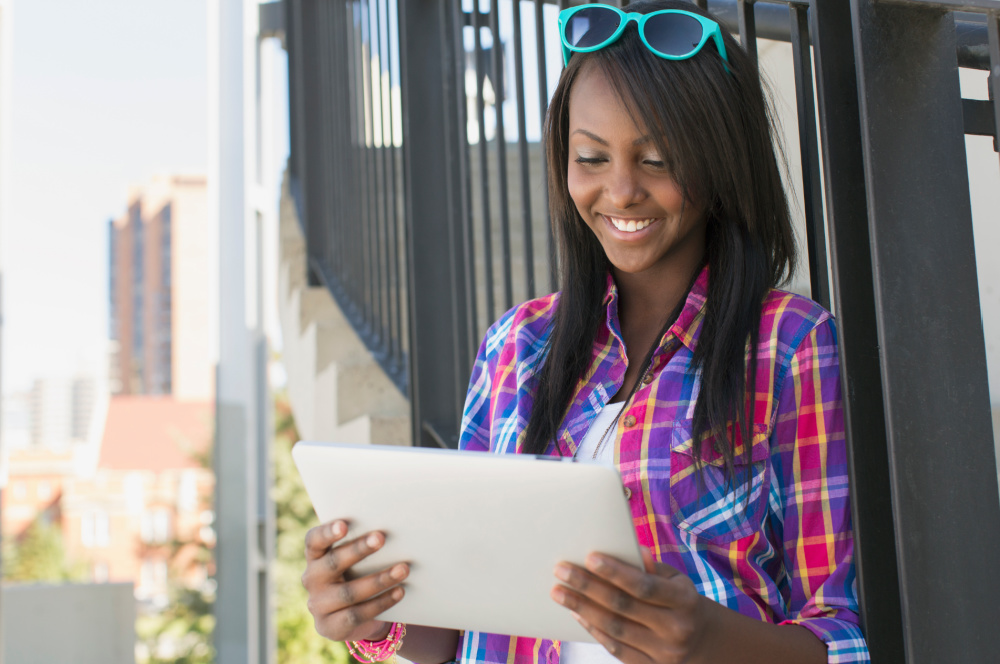 Helping first-time Libby users get started
The most frequently asked questions by readers new to Libby.
In the past, we've shared a number of tips and tricks to get the most out of Libby. We delight in helping readers learn about all the different features Libby has to offer — but what if you're a brand new Libby user? The app is designed to be seamless and easy for readers of any technical skill level but sometimes you have a question or two before you get started. We've compiled some of the most frequently asked questions by new Libby users with quick answers for you!
Q. What is Libby?
Libby is a free app that enables you to borrow ebooks and digital audiobooks from your public library. You can stream books with Wi-Fi or mobile data, or download them for offline use and read anytime, anywhere. All you need to get started is a library card.
Q. How do I get started with Libby?
Sometimes the question is as simple as, "What do I do first?" Simply download the Libby app on your phone, tablet, device or use libbyapp.com on your browser, follow the prompts to find your library, enter your library card, and then begin browsing and borrowing. Here is a quick Libby Help article if you need more info.
Q. I don't know my library, card number, or PIN
If you don't know what library you belong to, you can use Libby's library finder to view libraries near you:
Tap the Libby icon then Add A Library.
Search for libraries in your area with a ZIP code, or tap View A Map Of Libraries at the bottom of the screen.
The Libby sign-in screen may have links from your library to help you with your card number and PIN.
If you don't see any links, you can try these tips:
If you don't know your library card number, try checking the back of your library card. It may be under the barcode.
If you don't know your PIN, try using the last 4 digits of your phone number or your birthday.
If these tips don't work, please contact your library. They'll be happy to look it up and share it with you.
Q. I have multiple library cards. Can I use them all?
Yes! Here is a Libby Help article about adding all your library cards into Libby.
Q. Can I read on my Kindle?
Yes! You can read most borrowed books with Kindle (available in the U.S. only). To send a book to Kindle and read it there:
Go to Shelf > Loans.
Tap Read With…
Tap Kindle.
You'll be taken to Amazon's website to finish getting the book.
If you're signed into your Amazon account, verify the "Deliver to:" device and tap Get Library Book.
If you're not signed into your Amazon account, tap Get Library Book, and sign in.
Q. Can I transfer books I borrowed onto my eReader?
If you have a NOOK, Kobo, or similar ereader, you can download Libby books on a computer, then use Adobe Digital Editions (ADE) to transfer them to your device:
On a computer, go to libbyapp.com. Add your library and card, if needed.
Go to Shelf > Loans, then select Read With…
Note: If you have a reading preference set, select Manage Loan, then Read With…
Click Other Options.
Select EPUB or PDF. (Format options vary by title.)
Open the file in ADE and transfer the book to your ereader.
Q. How do I return books?
Books are automatically returned to the library on their due date. When they're returned, they're also removed from your Loans and deleted from your device (if downloaded).
If you finish a book early, you can return it before its due date using the steps below:
Go to Shelf > Loans.
Tap Manage Loan.
Tap Return Early, then Return.
Q. How do I search for a book?
You can use the search bar at the top of Libby to search for a book, author, keyword, or genre. There are a number of ways to filter your searching including saving specific searches, only seeing certain formats, and seeing books available to borrow right now. You can learn more about our search options here.
Q. What are "skip-the-line" books?
Skip-the-line books are special copies of titles set aside by your library. They have a few rules for how they circulate:
Skip-the-line copies don't have wait lists
Skip-the-line copies can't be renewed
Your library may have shorter loan periods for them
Your library may limit the number you can borrow at a time
This is a great way for a library to lend select copies of popular books quickly and delight more patrons.
Skip-the-line copies are marked with shamrock icon. You may see them in lists your library creates, in search results, or when browsing.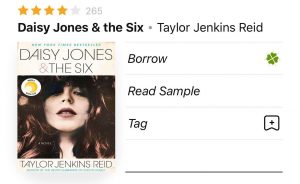 Q. Can I renew my borrow like in a physical library?
Yes. If no one has a hold on the book , you can renew a title a few days before it's due using these steps:
Go to Shelf > Loans.
Tap Manage Loan.
If you've borrowed the book from multiple libraries, select the due date for the copy you'd like to renew.
Tap Renew Loan, then Renew.
Q. Why do I need to wait for a copy of a digital book?
This questions comes up often. Digital library books work just like physical library books. In most cases, libraries buy individual "copies" of digital titles from publishers. Publishers often require that each digital copy is only loaned to one person at a time (just like physical library books). This ensures that authors, narrators, and other creators are paid fairly for their work, even if it's consumed digitally.
Even if there's a lot of demand, the library's budget might not allow for more digital copies of a popular title. Most libraries have limited budgets that cover their physical collection, programming, and more, in addition to digital titles. If all copies of a digital title are checked out, you can place a hold and wait for it to become available.
Tags In
Browse blog and media articles