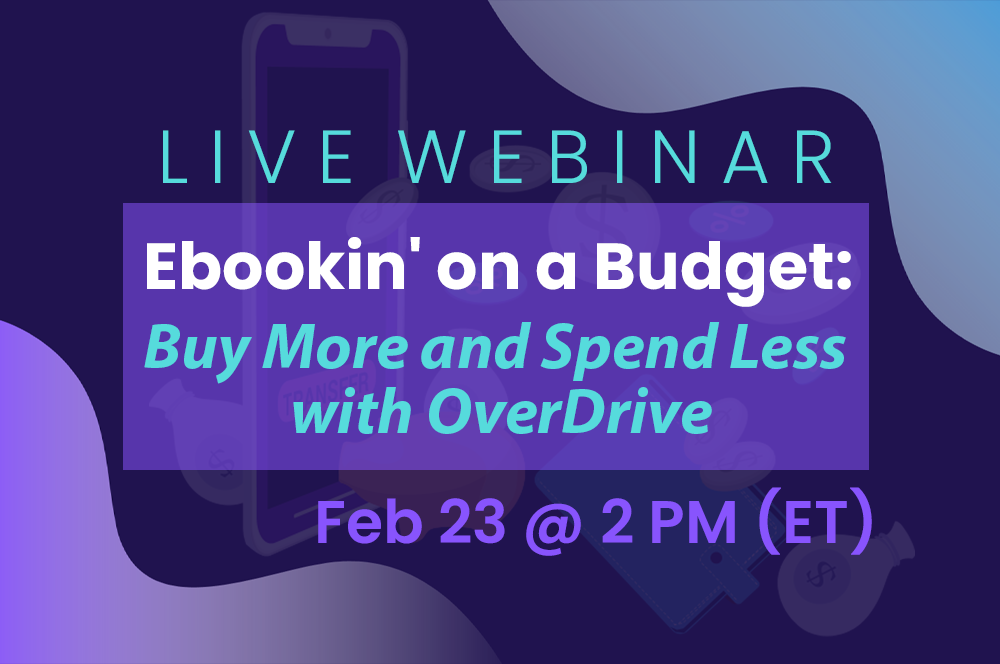 Ebookin' on a Budget: Buy More and Spend Less with OverDrive
By Kate Connell, Account Manager
While 2020 has posed myriad budget challenges to libraries, the COVID-19 pandemic made access to digital materials more important than ever before. Thankfully, OverDrive offers several tools and tricks to bolster your digital collection without expanding your budget. From digital book clubs to curation hacks, there are numerous features at your fingertips just waiting to freshen up your collection and delight your patrons.
OverDrive Account Managers Abbey Patton and Kate Connell are excited to draw on their expertise and share best practices on how to utilize your OverDrive services. In this training, we will share strategies on leveraging alternative lending models, Marketplace reporting, and utilizing curation to encourage patron retention.
This session will also help you work with members of your OverDrive account team – your Account Manager (guide to all things OverDrive), Content Specialist (collection development whiz) and Product Specialist (go-to website guru). They are happy to provide solutions unique to your digital collection, such as:
Creation and curation of subject, language, or format-specific eReading rooms
Marketing materials for your library website or social media
Individualized reports from our Business and Analytics team
To help you make the most of your library budget in 2021 and beyond, join OverDrive on Tuesday, February 23rd at 2:00 PM ET for a free webinar, Ebookin' on a Budget: Buy More and Spend Less with OverDrive. Register today!
About the author
Kate Connell is proud to provide support to public libraries throughout the Midwest as an OverDrive Account Manager. In her spare time, she likes to read romance and watch stand-up.
Tags In
Browse blog and media articles