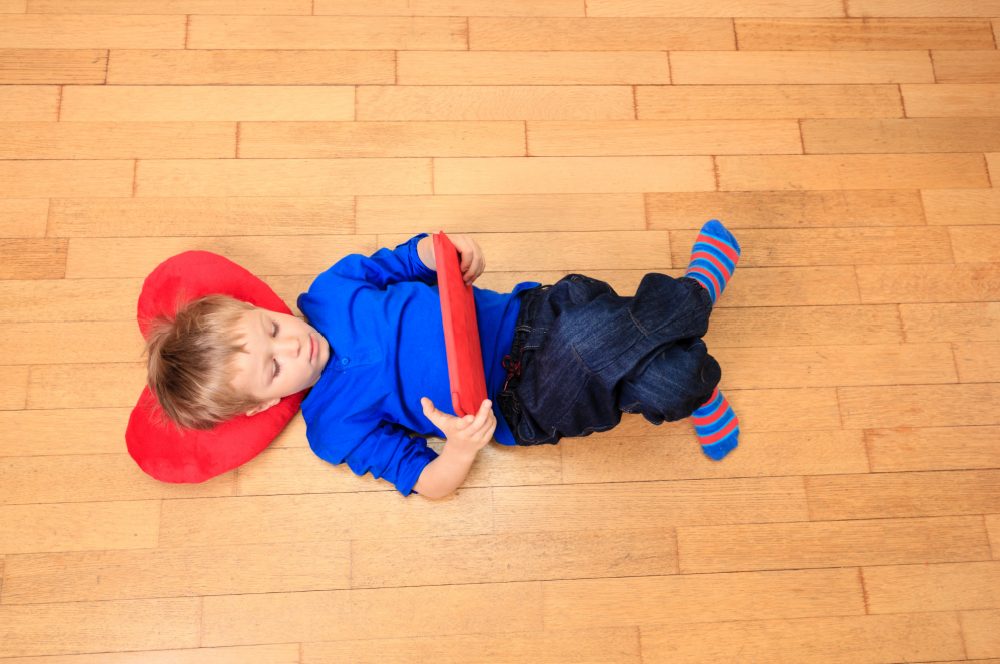 Add Libby to "Grab-&-Go" Kits
By Annie Suhy, Outreach Services Specialist
In the past year, I've had more things than I could have ever imagined handed to me through my car window. Not just my groceries and my dinner order, but also most of my holiday shopping, my kid's homework, and even our adopted quarantine kitten (her name is Sunny). We've all gotten pretty good at serving up life "to go." Including libraries. Grab-&-go kits have been one of the many ways libraries have continued to enrich our lives, even when we're not in the building.
STEM kits, arts & crafts kits, loot boxes—these are all fun and easy ways to learn and play at home. Many libraries have used the kits to promote other services (including their digital collection!) that their library has to offer. While stuffing bags for grab-&-go kits or curbside pick-up orders, throw in a Libby bookmark, business card, or a sticker. Getting started instructions on the back of the bookmark or card are the perfect way to introduce Libby to new patrons. Interested in some bookmarks and cards to add to your kits? Sign up for a free marketing kit.* Don't forget to include your shipping address!
If you're looking for more ideas to add to kits, check out our Activity Ideas on the Resource Center. All of these activities can be printed on 8.5×11 paper. Color looks best, of course, but black-and-white will get the job done, too.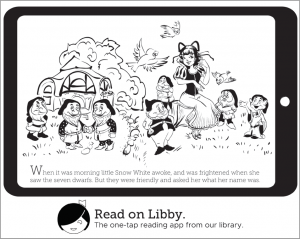 Coloring Pages
For the littlest patrons (or even adults who like to relax!), print out some coloring sheets. You'll find a few different characters to choose from including Libby, Snow White, or Tom Sawyer. Staying in the lines is not required!
See Coloring Pages
Level Up Worksheets
Older kids will stay busy on a scavenger hunt mission with our Level Up with Libby worksheets.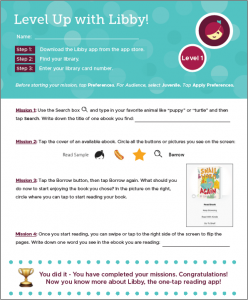 Included is a Basic and an Advanced level worksheet that helps familiarize students with the reading app by completing a series of tasks. Basic is recommended for elementary or middle-school readers while the Advanced level would work for high-school readers.
Diverse Reads Reading Challenge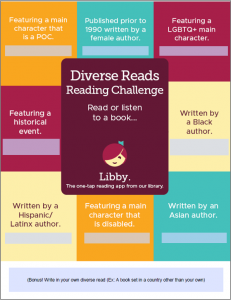 Adults or teens can get in on the action too with our Diverse Reads Reading Challenge. Complete the challenge by choosing 8 different titles to read throughout the year that are representative of the diverse world in which we live. You'll also find a list of title suggestions. Curate titles you already own to make it easy for patrons to find books that fulfill the requirements.
See Diverse Reads Reading Challenge
*U.S. only. No P.O. Boxes. Marketing materials ship in 4-6 weeks. Contents may vary based on demand.
Tags In
Browse blog and media articles