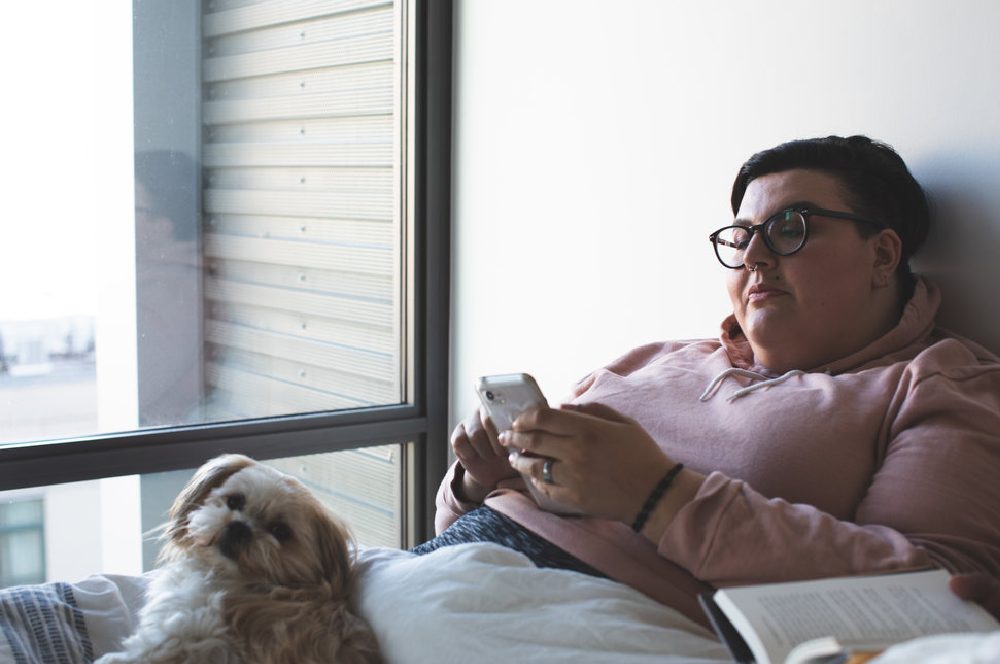 Learning to love your body? Here are 13 books to help
By: Jill Grunenwald, Marketing & Communications Specialist 
March has arrived! Here in Cleveland, the latest round of snow has melted (at least in my neck of the woods) and the sun is shining. My Animal Crossing island is also starting to show some green, which is a nice change from the snowy landscape I've seen since I started playing at Christmas (plus now that the rainy season has arrived I may have a chance to finally catch a Coelacanth because if there is one thing I am determined to do in this game, it's complete the Critterpedia).
It's also the time of year when people start to falter on their resolutions. There's that whole "it takes six weeks to build a habit" philosophy, so if you haven't built that habit two months in, it becomes more of a challenge to maintain it. For many, many, many years I was one of those people who always set a resolution to lose weight. Some years I was successful, at least short term, but inevitably I would have to keep resetting the same resolution year after year.
About six years ago, I realized I didn't have to keep setting that resolution. I could just. . . stop trying to lose weight. So I did. Now, when I exercise and move my body I do it because it feels good and not because I'm trying to burn calories. I choose food based on taste, not because it will help me lose weight. (Bonus: I discovered I actually love vegetables if I eat them because I want to and not because I feel like I have to!)
You know your body best, so if you are happy dieting, then continue doing what works for you! But, if you are in a place where you are looking for a different solution, read on for some of my personal book recommendations that were a big help in my own rediscovery of my relationship with food and my body.
Body Positive Book Recommendations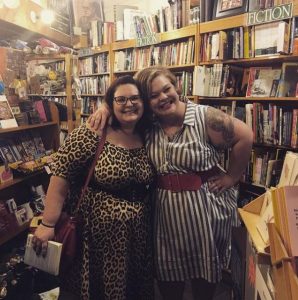 Things No One Will Tell Fat Girls and Landwhale by Jes Baker
Jes Baker is the writer and body liberation activist behind the Militant Baker blog. Both of her books share her own experiences growing up fat and have been instrumental in my own relationship with my body. A few years back, she came to Cleveland on her Landwhale book tour and getting to meet her was one of the great joys of my life.
Hunger by Roxane Gay
Gay's unflinching honesty makes this a difficult read because I resonated so much with her experiences. I usually quickly devour everything she writes, but with this, I had to take my time because I kept needing to pause and reflect and digest her words.
You Have the Right to Remain Fat by Virgie Tovar
I first became aware of Virgie Tovar through her TEDx Talk Lose Hate Not Weight. Her memoir discusses the historical and cultural history of diet culture, her own experiences of being fat, and lessons learned from her years of fat activism.
Wake Up, I'm Fat by Camryn Manheim
On September 13, 1998, I burst into tears the night Camryn Manheim won the Emmy for her role in The Practice. She got up on the stage, lifted that statue high above her head, and shouted "This is for all the fat girls." I was 16 years old, and attorney Ellenor Frutt was the first character I ever remember seeing on a television screen who looked like me. Her memoir chronicles her life growing up, her experiences as a fat actress trying to break into the business, and all the real-life experiences she brought to Ellenor.
What We Don't Talk About When We Talk About Fat by Aubrey Gordon
Author of the (formally) anonymous essay account Your Fat Friend, Gordon's first full-length book is an exploration of the systematic and cultural bias plus size people face on a daily basis.
Nothing is Okay by Rachel Wiley
Poet Rachel Wiley went viral a couple of years back with her poem The Fat Joke, which appears in her award-winning collection Nothing is Okay. Her poems are visceral and powerful and challenge us to think about our bodies and ourselves in new ways.
The Body is Not an Apology by Sonya Renee Taylor
Sonya Renee Taylor encourages readers to practice radical self-love by reconnecting with our minds and bodies and through celebrating our collective, enduring strength. As we start to unlearn our own indoctrinated body shame, we are inspired to help others unlearn their own. Together we can work to disrupt the systems put in place to oppress bodies.
Fearing the Black Body by Sabrina Strings
Many people don't know this, but the idea that thin bodies are inherently better has its roots in racism. In Fearing the Black Body, Sabrina Strings weaves together an eye-opening historical narrative ranging from the Renaissance to the present to show how and why our perceptions of fat bodies have changed due to a belief that fatness was evidence of racial inferiority.
Intuitive Eating by Evelyn Tribole and Elyse Resch
First published in 1995, Tribole and Resch's book has become a guidebook for so many individuals looking to leave dieting behind, myself included. The framework in the book provides readers the ten principles of Intuitive Eating that will allow them to find food freedom and discover a new relationship with food and their body.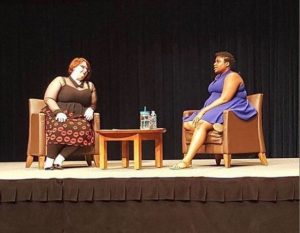 Every Body Yoga by Jessamyn Stanley
Think yoga isn't for you? Think again. I have practiced yoga for nearly 10 years and during that time my body has changed in various ways. In her book, yoga teacher Jessamyn Stanley shares personal stories, the history of yoga, and breaks down the myth that yoga is only made for certain people and certain bodies.
Want more? Listen to episode #126 of the Professional Book Nerds podcast to hear my interview with Jessamyn.
The F*ck It Diet by Caroline Dooner
An ex-yo-yo dieter, Caroline Dooner's book tackles the inherent flaws of dieting and diet culture and offers readers a simple path to healing their physical, emotional, and mental relationship with food.
Anti-Diet by Christy Harrison
Harrison is the voice behind the popular Food Psych podcast. In her book, she takes on the multi-billion-dollar diet industry, exploring the history of diet culture and how it has infiltrated the health and wellness world.
Tags In
Browse blog and media articles