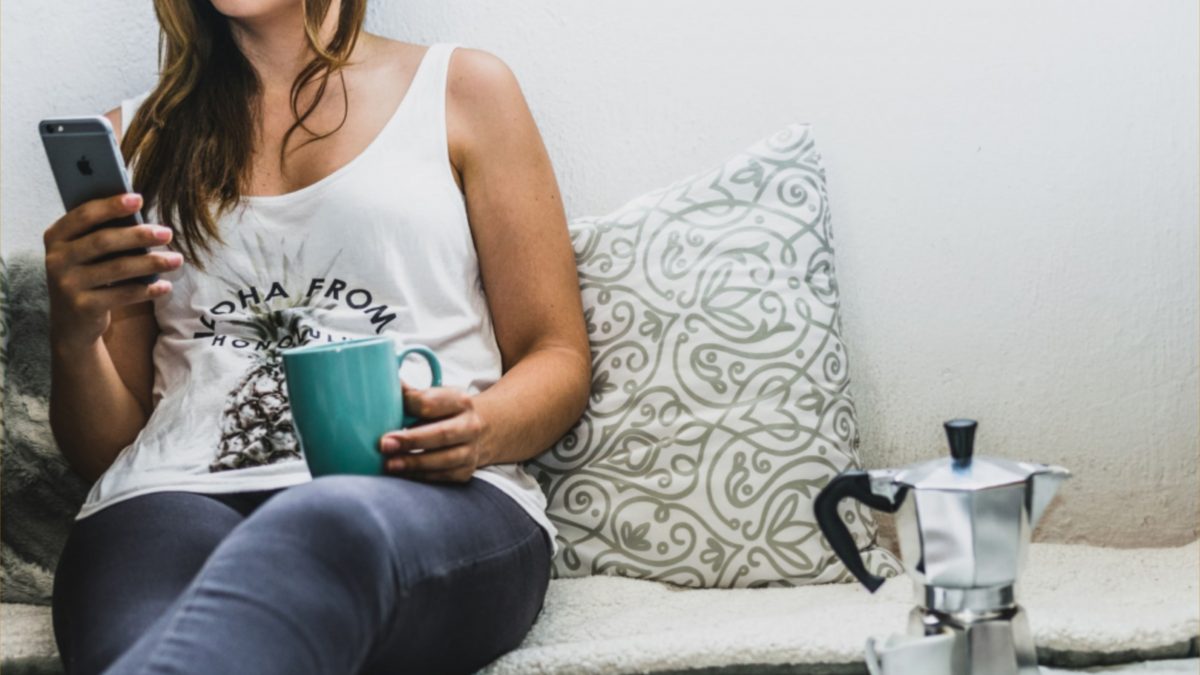 Libby design updates, smart tags, and Notify Me
By: Adam Sockel, Integrated Marketing Specialist
You'll notice a number of exciting changes in the Libby app with the release of Libby 9.0. Designed with feedback from Libby users and our library partners in mind, these updates enhance your digital reading experience and help you find more of the books you love.
With Libby 9.0, you'll be able to get push or email notifications about new issues of your favorite magazines. You'll also be able to sync your wish list from the OverDrive app to Libby, one of our most frequently requested features.
You'll also see several improvements in the overall visual design that will improve searching and browsing for ebooks, audiobooks, and magazines.
Library's homepage redesign
New filters at the top of your library's homepage in Libby allow you to see what's new, what's popular, what's available now, specific subjects, or a randomized view of the whole collection. This is a great starting point to finding a new book to read if you don't have something specific in mind.
Your library's homepage will also show you current book clubs, promotions, and popular collections, and will let you hide lists that don't interest you. This empowers readers to create a unique homepage experience that best aligns with their interests.
Smart tags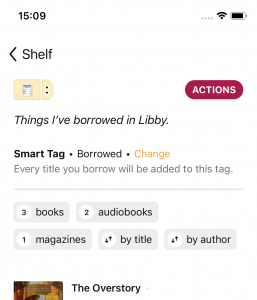 Notify Me for magazines – Users can set up a Notify Me smart tag to notify them when new issues of magazines are available. You'll see a prompt to create a Notify Me tag each time you borrow (or return) a magazine. After creating a Notify Me tag, you can easily add other magazines to the tag and select how to receive notifications for this type of tag in "Manage Notifications" panel of the menu.
Borrowed and sampled smart tags – Libby will automatically create smart tags for your borrowed titles and sampled titles, making it easier than ever to remember the titles you previously checked out and sampled.
Tag syncing – Libby tags now automatically sync across devices, making it easier to track all your tagged titles whether you're using Libby on your phone or tablet.
Wish list sync
Based on popular request, Libby now supports wish list syncing with the OverDrive app and your library's OverDrive website. Users with OverDrive wish lists will be prompted in Libby to sync their wish list titles into a single tag.
The ability to bring your OverDrive wish list into Libby has long been requested, so we're excited to be able to offer this feature to our users.
Additional updates
Footer updates

In the footer at the bottom of the screen, you'll see updated icons, a new central menu button, and easy access to library search and your timeline.
Search updates

Users with multiple library cards can easily toggle between them to see if a book in their search results is available at other libraries.
Shelf and timeline updates

At the top of your shelf, you'll now find helpful filters and sorting options to better organize your current checkouts and holds. Additionally, the timeline has been moved into the footer and is now filterable as well. This is an excellent way to look through your reading history.
You'll also see more of your library's branding throughout the app.
You'll now see the length of audiobooks under the jacket cover so you instantly know how long they are.
Browse blog and media articles