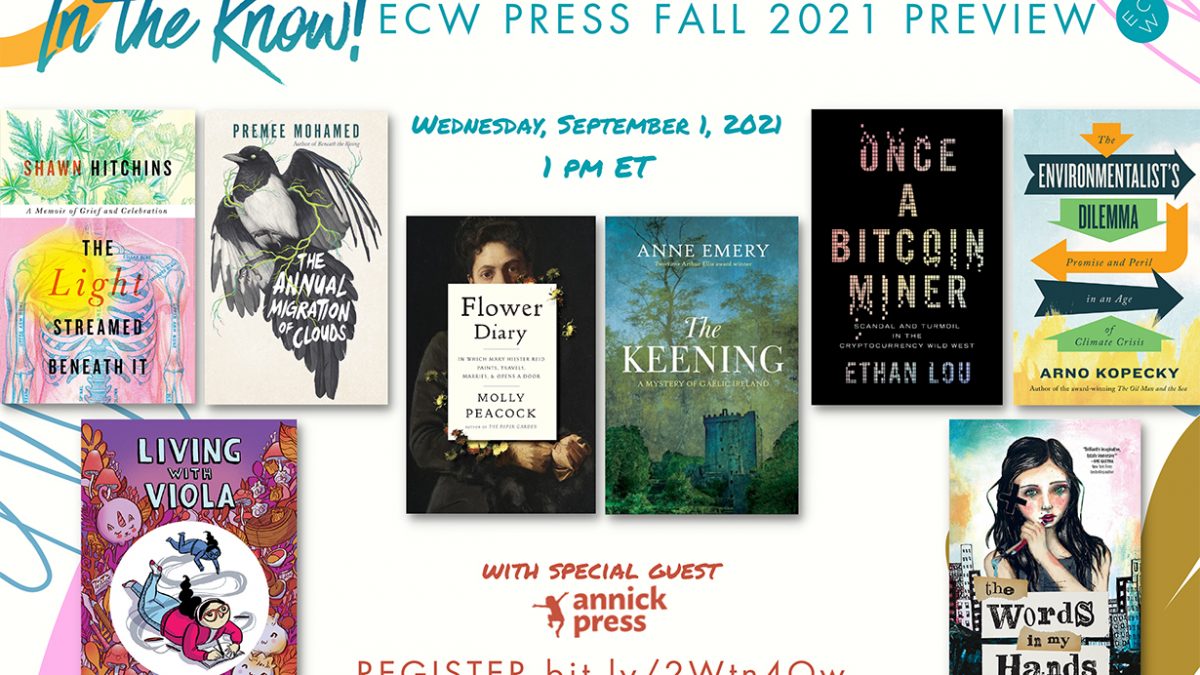 Get a sneak peek of ECW Fall 2021 releases
Join us on Wed., Sep. 1, 2021 at 1 p.m. ET for a special catalog presentation from ECW Press! This event will feature special appearances by ECW authors and editors, as well as Annick Press, and will cover a list of their fall 2021 new and notable titles.
For more information on this catalog preview, visit ecwpress.com.
This is a unique opportunity to hear directly from ECW Press about all the upcoming titles they are most excited about. Don't miss your chance to be "In The Know." Register today!
Tags In
Browse blog and media articles