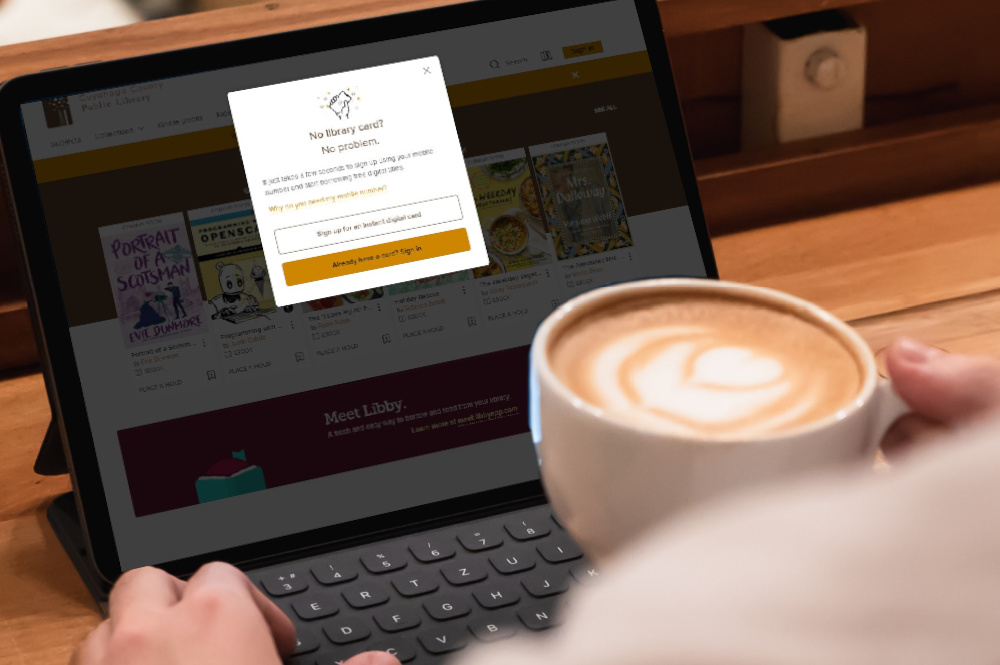 Sign up for a digital library card and save the trees
September provides a great deal to celebrate in the digital library world. As many librarians know, September is National Library Card Sign-up Month. This American Library Association-created celebration offers a great opportunity to inform your community about all the great services available to readers with a library card. Read an Ebook Day, a global celebration of digital reading, is on September 18th.
As a proud B Corp, we strive to give back to the community and help our planet where we can. Because ebooks and audiobooks save trees (that are cut down to create physical books), we'd like to honor digital reading and the Earth with a monetary donation.
OverDrive is donating $0.50 for every digital library card created through our Instant Digital Card service from September 1st through the 20th up to $10,000. The money will be donated to the National Forest Foundation as part of their efforts to plant 50 million trees across the United States.
Borrowing books anytime, anywhere
Digital library books offer a myriad of benefits to readers:
Anytime, anywhere access to the digital collection.
The ability to borrow titles from the comfort and safety of their own home.
The satisfaction of saving trees from being cut down to create physical books!
Last year saw countless records set for digital library reading, including the amount of new digital library card holders. More than 600,000 new library patrons started using the Instant Digital Card service in 2020 across the United States.
OverDrive's Instant Digital Card service
OverDrive's Instant Digital Card (IDC) service enables readers to sign up for a card to access your OverDrive digital collection in 30 seconds using only their mobile phone number. IDC connects your community to your library without requiring them to come to a physical branch.
Libraries using IDC manage new sign ups in an OverDrive-hosted portal called User Login Manager. Libraries are also provided with the user's mobile number, name and address to verify each user's eligibility, and can use this information to reach out and invite them to sign up for a full library card.
If you are interested in adding IDC to your library's OverDrive service, please contact your OverDrive Account Manager today.
Tags In
Browse blog and media articles