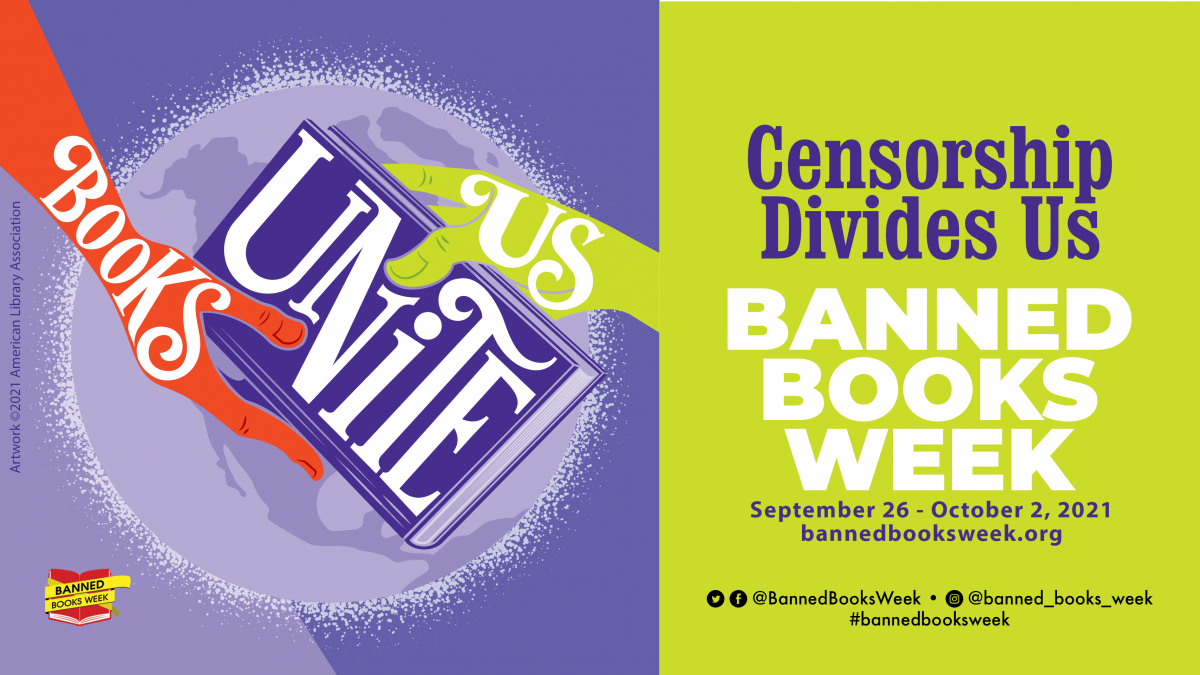 Censorship divides us. Read banned books.
Banned Books Week is here, and with it comes the American Library Association's (ALA) annual list of the most challenged books of the past year.

Note: Alex Gino, author of George, has recently spoken about the book and the alternative title Melissa's Story.
Here at OverDrive, we strongly believe in the right to read. Books build bridges — even books that make other people uncomfortable. Reading books outside of our own comfort zone expands what we know about the world. Introducing children to new ideas, environments, and situations outside their own small world provides them with knowledge and tools they can take with them as they grow older. Limiting access to books only creates barriers and walls among all of us.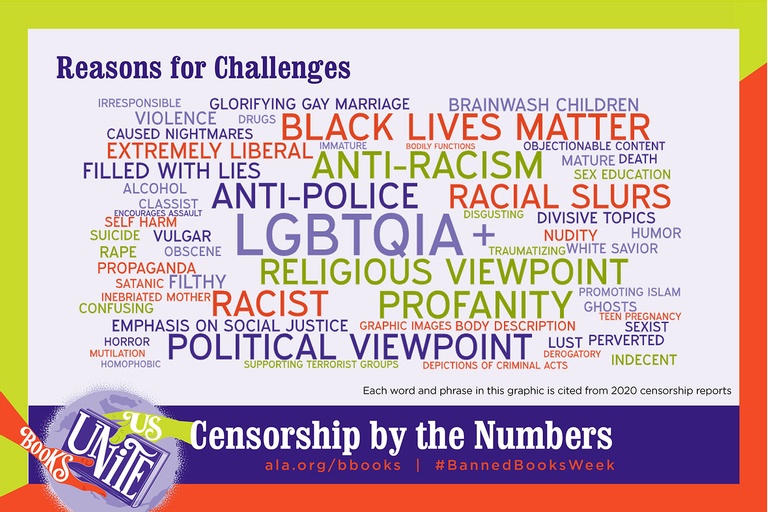 For the past several years, the majority of the Challenged Books on ALA's annual lists have been challenged due to LGBTQIA+ content. In 2020, many of the books on the list were challenged due to race related reasons. In some ways, the annual Most Challenged Books is a barometer for where our culture was in a given year.
As a team, OverDrive is committed to informing and educating ourselves so we can continue to be part of important cultural conversations and we encourage our partners and readers of all ages to join us. But we also recognize there are times when the right way to participate in a conversation is by listening, learning, and reflecting. And reading books on these topics is one of the best ways to do that.
Collections curated by OverDrive
African American Romance
Black LGBTQ+ Authors and Characters
Social Justice & Activism
Conversations on Race, Racism, & Resistance
Social Justice & Activism (Spanish/Bilingual)
Guides to Anti-Racism
Black Lives Matter J/YA
Social Justice J/YA
Anti-Racism & Social Justice Collections
1,000 Black Girl Books via Marley Dias & the Grassroots Community Foundation
YA Books that spotlight #BlackJoy via SLJ
Anti-Racist Graphic Novel Reading List via Publishers Weekly
Children's and Young Adult Anti-Racism Titles via Publishers Weekly
Black Liberation Reading List via NYPL Schomburg Center for Research in Black Culture
Anti-Racist Fiction Reading List via Publishers Weekly
Books That Showcase Black Talent via BookPage
Browse blog and media articles