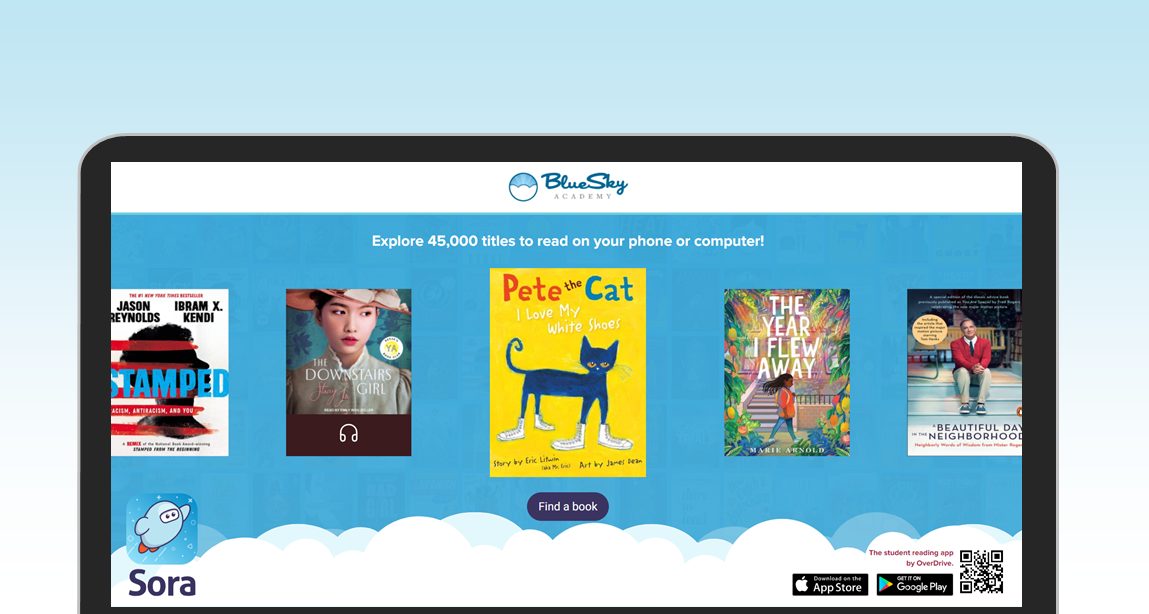 Introducing Sora Showcase for K-12 schools!
Are you an educator looking for fun, interactive new ways to get students into your digital collection?
You're in luck because our team has an exciting new option for you to try. Sora Showcase is free touchscreen software designed to raise awareness of the Sora reading app and give students a sneak peek at all the ebooks and audiobooks your school has to offer – and it's available to schools now!
Sora Showcase: Introduce students to your digital collection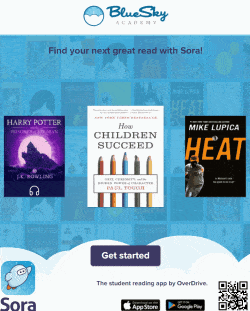 Sora Showcase makes it easy for students to browse your school's collection, enjoy samples of titles and generate QR codes to borrow titles in Sora. The stock interface mirrors the look and feel of Sora to establish a seamless transition from kiosk to app – but you can also configure it to your school's own colors and logos.
The display also includes a QR code to the download page for Sora, so that students can immediately install the app and start reading!
Sora Showcase software is completely free for unlimited use in as many areas around the school as you'd like. However, please note that your school is responsible for providing the display hardware and internet connection. Compatible hardware includes any touchscreen device (iPad mini-sized tablet or larger) running Windows 8/10, Android or iOS.
Customizable displays appeal to students of all ages and interests
Not only can you set up as many Sora Showcase displays as you'd like, but you can also customize each to best fit the needs and interests of students at that location. For example, you can use Sora Showcase displays to:
Promote your digital collection in high-traffic areas of your school
Highlight juvenile titles on kid-friendly touchscreen devices for elementary students
Draw attention to nonfiction materials in the research section of your library
And more!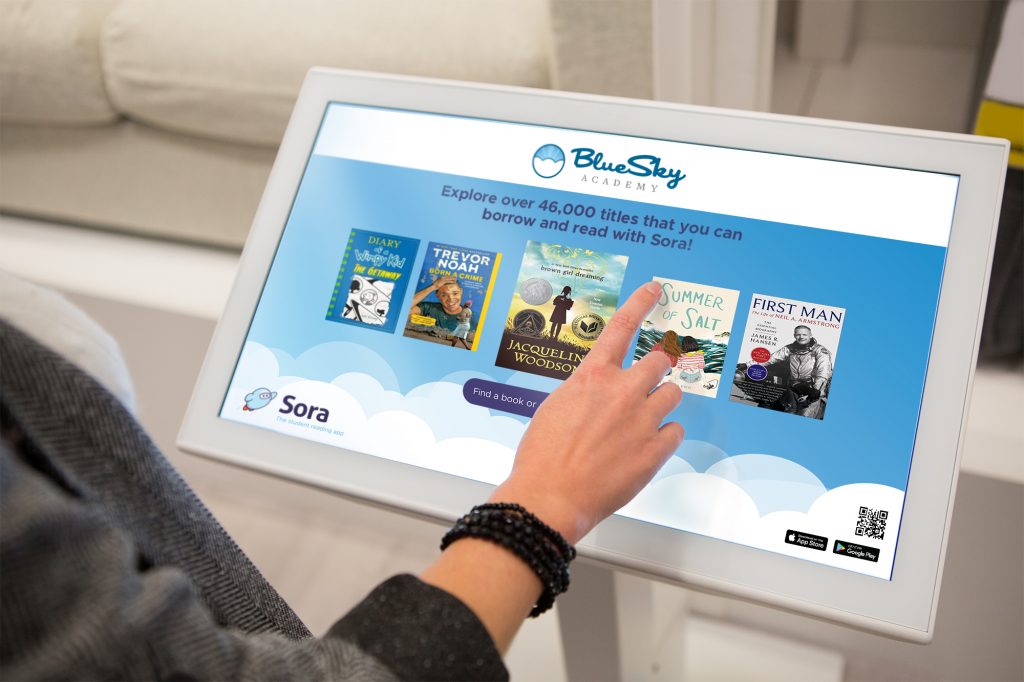 Learn more about Sora Showcase
To find out more about Sora Showcase and how to use it in your school, here are a few next steps you can take:
We hope Sora Showcase helps even more of your school community discover reading happiness!
As always, please reach out to your Account Manager with any questions or feedback.
Tags In
Browse blog and media articles