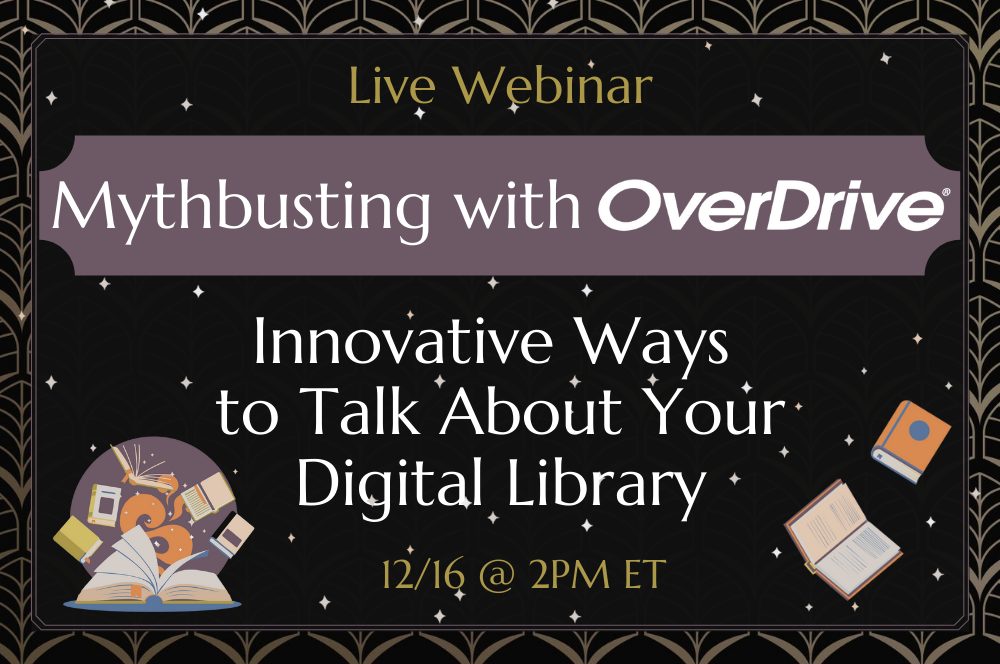 New Webinar – Mythbusting with OverDrive: Innovative Ways to Talk About Your Digital Library
By: Annie Suhy, Outreach Specialist
We've all heard 'em. "I tried ebooks a long time ago and it just wasn't for me." "It's too much screen time for my students." There can be many excuses why digital reading won't work for patrons or students. But as librarians and educators, you know that innovations around digital reading have made it an even easier and more convenient option for your users, especially as many of us continue to lean on remote and virtual access to learning and the library.
If you've ever encountered a digital doubter and are looking for ready-made responses to encourage them to give it a try, join us on Thursday, Dec. 16 at 2:00 p.m. ET for our latest webinar, Mythbusting with OverDrive: Innovative Ways to Talk About Your Digital Library.
In this 45-minute session, you'll hear about 10 common myths and misconceptions that patrons and students may have about digital reading (a few may surprise you!). You'll leave with a handout with 10 quick responses to these misconceptions and you'll also learn from our marketing experts about the best resources you can use to dispel these myths about your digital collection.
Can't attend live? Register anyway and we'll send you the recording. We hope to see you there!
---
About the author:
Annie Suhy has been working with public libraries since 2006. An Outreach Services Specialist at OverDrive, Annie has partnered with libraries across the globe to integrate their digital collections into their outreach efforts.
Tags In
Browse blog and media articles