Happy Holidays from the Resource Center
By Christina Samek, Outreach Specialist
(To the tune of Jingle Bell Rock)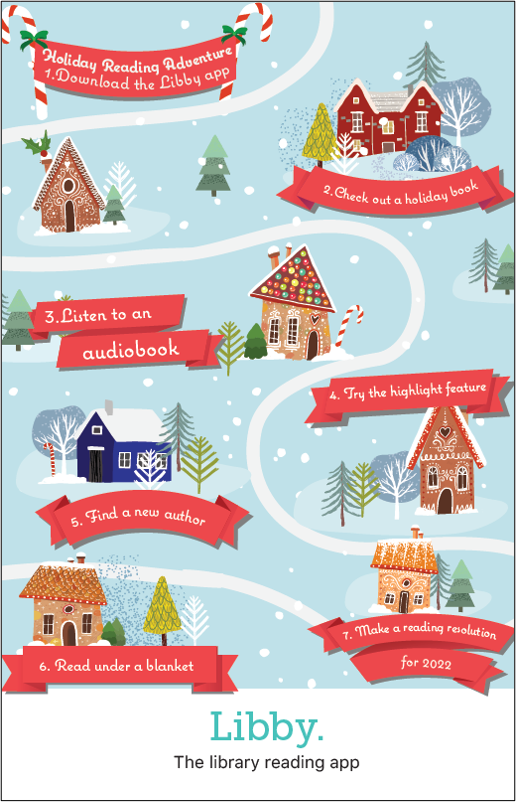 Holi-day, Holi-day, Holiday kit!
Holiday cards and social graph-ics
Post em, send em, it'll be fun
'Cause the best season has begun
Holi-day, Holi-day, Holiday Kit!
Making this rhyme took some time
Download and go, don't ya despair
Show your readers that you care!
It's the right time, it's the best time
Trust us, we know the way
It's holiday time and there's no line
You can grab & post right away
Hurry up, readers, it'll be sweet
Something you won't for-get
You can mix n mingle, you're in for a treat
It's our holiday…
It's our holiday…
It's our holiday kit!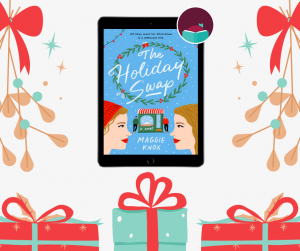 Promote the joys of reading this season by visiting the Resource Center. You'll find 7 seasonal holiday cards perfect for pass outs, mail outs or as sharable social graphics. You'll also find an 8.5×11 winter-themed reading challenge to print out or share on social and additional graphics to encourage reading all season long!
You'll also find resources to encourage holiday travelers to check out your ebooks, audiobooks, or magazines to pass the time whether they are waiting at the airport, driving to Grandma's house, or making the trek to their cozy living room sofa.
If you're looking to dazzle readers with this month's hottest titles, check out our new December Hot Titles marketing kit featuring 10 big picks this month and a comprehensive list created by our OverDrive librarians. Not seeing the book you wanted to feature? No problem! Head over to Customize on the Resource Center where you will find nearly a dozen editable Canva templates to choose from so you promote the titles you want.

Happy Holidays and happy reading!
Browse blog and media articles