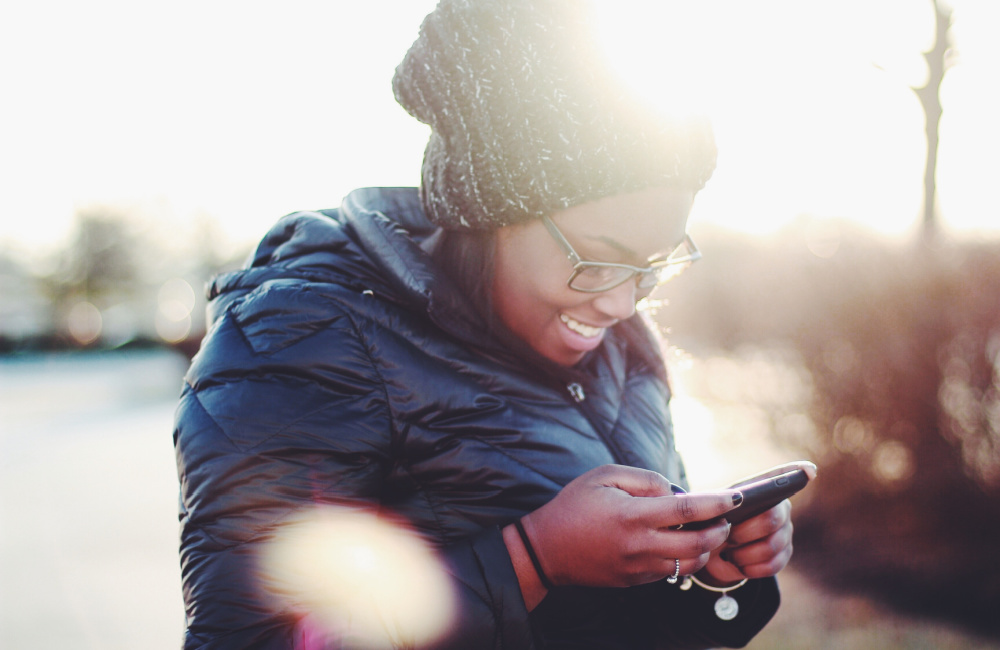 Over 120 library systems reach 1 million digital checkouts in 2021
We had another record-setting year in digital reading, with libraries, schools, colleges and companies circulating half a billion titles through OverDrive in 2021. We also had a record 121 library systems surpass one million digital checkouts in 2021. This includes 22 library systems hitting this milestone for the first time. In total, 506 million ebooks, audiobooks and digital magazines were checked out by readers last year.
Libraries continue to provide a vital service to their communities during the COVID-19 pandemic. Readers around the world discovered or rediscovered a love of reading thanks to digital collections, which allowed them to safely seek and enjoy books from home. Digital book clubs like Big Library Read connected readers from across the globe and we look forward to getting more books into the hands of more readers through our digital book clubs so mark your calendar for our 2022 dates!
The 2021 Million Checkout Libraries
In 2021, we had two library systems surpass eight million checkouts individually. This was a record previously only held by Toronto Public Library, which became the first library ever to hit nine million checkouts in a calendar year.
Libraries from 7 countries reached the million checkout mark, including UK and Germany for the first time. In the United States, 37 states are represented on the list.
A complete list of library systems in 2021's Million Checkout Libraries is below.
9 million checkouts
Toronto Public Library
8 million checkouts
National Library Board Singapore
Los Angeles Public Library
7 million checkouts
King County Library System
MELSA: Twin Cities Metro eLibrary
The Ohio Digital Library
Wisconsin Public Library Consortium
5 million checkouts
New York Public Library
Greater Phoenix Digital Library
Tennessee READS
4 million checkouts
Multnomah County Library (OR)
Digital Downloads Collaboration
Seattle Public Library
Harris County Public Library (TX)
Maryland's Digital Library
CLEVNET (OH)
3 million checkouts
Calgary Public Library
Beehive Library Consortium
Mid-Continent Public Library
San Diego County Library
Auckland Libraries
Brooklyn Public Library
San Francisco Public Library
Cincinnati & Hamilton County Public Library
LA County Library
Sno-Isle Libraries
Boston Public Library
Ontario Library Service Consortium
North Carolina Digital Library
Sacramento Public Library
2 million checkouts
Livebrary.com
Cuyahoga County Public Library
Minuteman Library Network
Digital Library of Illinois
Carnegie Library of Pittsburgh
Midwest Collaborative for Library Services
Metropolitan Library System
Kentucky Libraries Unbound
San Antonio Public Library
Fairfax County Public Library
St. Louis County Library
Pikes Peak Library District
Edmonton Public Library
Denver Public Library
Las Vegas-Clark County Library District
Austin Public Library
Santa Clara County Library
Oregon Digital Library Consortium
Hillsborough County Public Library Cooperative
Salt Lake County Library Services
Bridges
Broward County Library
Washington County Cooperative Library Services
Ottawa Public Library
Indianapolis Public Library
Chicago Public Library
Nashville Public Library
Wake County Public Libraries
CW MARS
1 million checkouts
The Free Library of Philadelphia
Pierce County Library System
Nassau Digital Doorway
Montgomery County Public Libraries
Orange County Library System
Washington Anytime Library
British Columbia Libraries
South Australia Public Library Services
Vancouver Public Library
Saskatchewan Library Consortium
Charlotte Mecklenburg Library
OC Public Libraries
District of Columbia Public Library
Lee County Library System
Contra Costa County Library
New Hampshire State Library
Pima County Public Library
Buffalo & Erie County Public Library
Timberland Regional Library
Halifax Public Libraries
Mississauga Library System
Missouri Libraries 2Go
Hamilton Public Library
Bergen County Cooperative Library System
Arapahoe Library District
Fort Vancouver Regional Library District
Fraser Valley Regional Library
Baltimore County Public Library
Brisbane City Council Library Services
Kent District Library
San Jose Public Library
Georgia Download Destination
Westchester Library System
NC Kids Digital Library
Western Australia Public Libraries
Ocean State Libraries eZone
Hawaii State Public Library System
MontanaLibrary2Go
Northern California Digital Library
downloadLibrary
OK Virtual Library
Download Destination
Arkansas Digital Library Consortium
Douglas County Libraries
Peninsula Library System
Winnipeg Public Library
NorthNet Library System
Louisville Free Public Library
Albuquerque Bernalillo County Library System
eLibrary NJ
Dayton Metro Library
Fort Worth Public Library
Indiana Digital Download Center
Jacksonville Public Library
Libraries NI
Houston Public Library
Camellia Net Digital Catalog
Berlin, Verbund Öffentlicher Bibliotheken (VÖBB)
Nebraska OverDrive Libraries
Okanagan Regional Library
eIndiana Digital Consortium
The Libraries Consortium
Browse blog and media articles