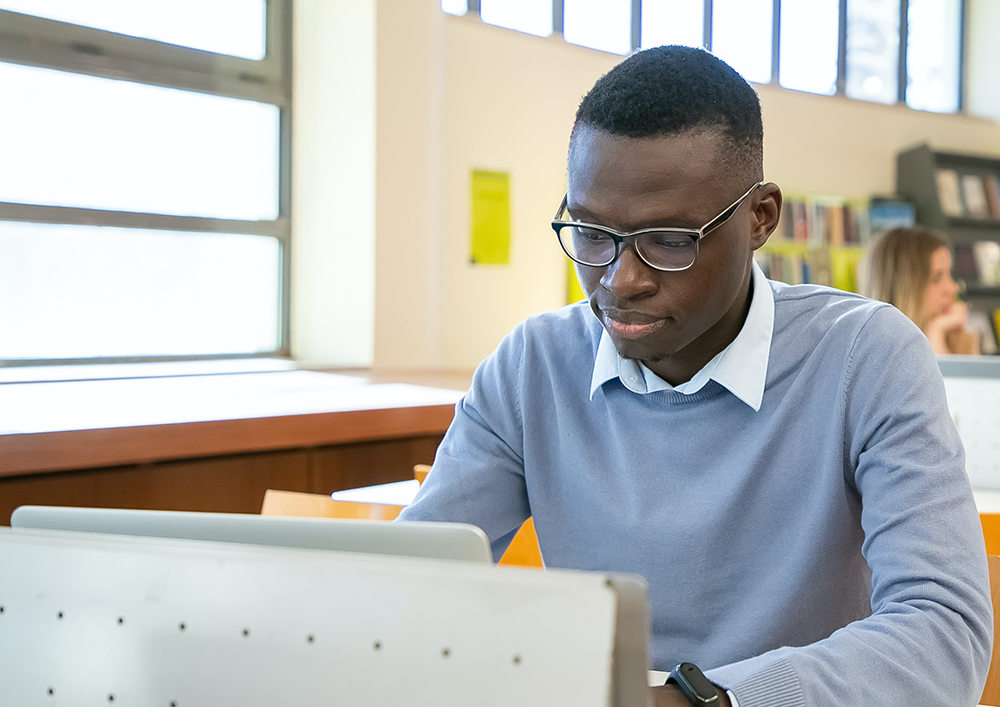 Rediscover Marketplace with all new live February K-12 webinars!
By: Sydney Kalnay, Training Manager
I am still writing "2020" on my documents, so it's not surprising to me that many folks continue to discover the Sora student reading app two-plus years into the pandemic. Being immersed in digital content for work ensures that I'm always rediscovering my love of reading and reminds me how lucky I am to have 24/7 access to books, thanks to my school and public library's digital offerings.
I want everyone to have that same easy access to digital content. To accomplish that, more folks need more learning opportunities, from new teachers learning about Sora for the first time to veteran school librarians looking to explore advanced shopping and curating features.
Done and done! We've revamped our webinars for 2022, ensuring that each month has a focus–either Sora or Marketplace—and both a beginner and intermediate topic to explore, so no matter where you are in your learning journey, you'll find a session to fit your needs.
February's focus is on OverDrive Marketplace, so we're offering two sessions: one to get new Marketplace users up to speed quickly and another to introduce our newest Marketplace feature: reserving and bundling content for specific student use.
Join us live to ask questions of our K-12 experts or watch on-demand the next day. Either way, you'll walk away with a better understanding of digital content and how Marketplace's features can benefit you and your school community.
All attendees will receive a comprehensive resource packet to review and explore Marketplace basics on their own time and at their own pace.
Hope to see you there!
Thursday, Feb. 3 at 3:00 p.m. ET – 45 minutes
Ready to learn the basics of Marketplace, the shopping and administrative portal?
Our Marketplace Essentials session is intended for educators brand new to Marketplace who want to:
Learn the basics of digital content and how it differs from print
Explore how digital libraries work, including the difference between shared & Advantage collections
Sign in and navigate Marketplace
Discover how Sora and Marketplace connect to meet the needs of educators & students
Browse the digital catalog, build carts and purchase titles in Marketplace
Marketplace Connections: Reserving & Bundling Content – REGISTER TODAY
Wednesday, Feb. 23 at 3:00 p.m. ET – 45 minutes
Interested in creating digital book bins for your students? Want to set aside titles for a classroom or curriculum library? Learn how to offer exclusive access to digital titles for specific students by reserving titles and creating "content bundles."
This Marketplace Connections session is intended for educators with a basic understanding of Marketplace and Sora who want to:
Discover how content bundles can help meet their unique needs
Learn how students can unlock content bundles in Sora
Identify the steps in reserving and bundling content in Marketplace
Note: We understand the timing may not suit everyone but signing up ensures that a recording is sent the day after the live session so you can view at your convenience.
---
About the Author:
Sydney, the Training Manager at OverDrive, is deeply engaged with technology and education as a creator, developer, and instructor. She has designed and delivered classroom training and e-learning experiences for diverse audiences since 2002. She loves pretending she's already a famous YA novelist, spending time with her cat-familiar, and listening to nothing but Nothing But Thieves.
Tags In
Browse blog and media articles