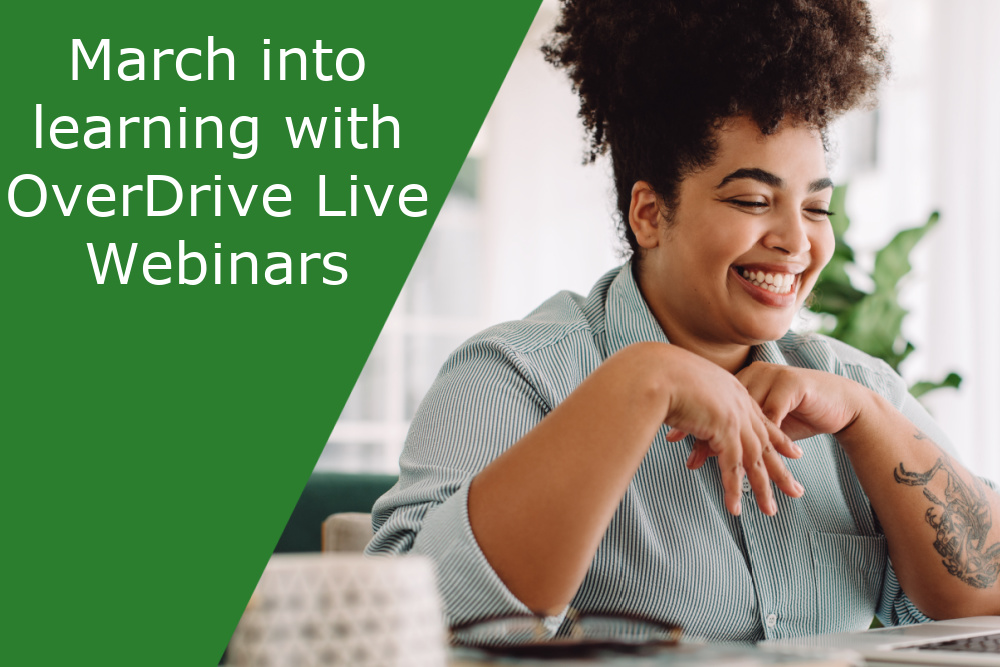 March into learning with OverDrive Live Webinars
By: Emma Dwyer, Product Trainer
Each month OverDrive's Training team offers engaging and informative webinars on Libby, Marketplace, and other special topics. Here's what you can look forward to in March:
Getting started with Libby
Libby, the library reading app, enables your users to access your digital collection, serving as a gateway to new worlds and providing access to a wide variety of content that you've chosen for your community.
For these reasons, it's important that library staff and users feel confident in using Libby. Join us for an informative, 60-minute session, Getting Started with Libby on Thursday, March 3rd at 11 a.m. (ET) You'll learn just how easy it is to get your patrons reading with Libby. The session will also cover:
How to browse and borrow ebooks and audiobooks on a mobile device.
Tips for customizing the experience.
Answers to frequently asked questions from end users.
Where to find Libby marketing and help resources.
Confident with Libby but curious about Marketplace?
Lucky Day, Skip-the-line, Sizzlers, Best Bets, Prime Picks— no matter what you call it, OverDrive's Lucky Day tools in Marketplace are available to help you put forth your best no-holds, nonrenewable picks for patrons to enjoy! Don't know where to start? This webinar is for you! Our live session, It's Your "Lucky Day": Creating No-Hold Collections in OverDrive Marketplace, on Wednesday, March 16th at 2 p.m. (ET) will explore how to add, manage, and curate no-hold Lucky Day titles in OverDrive Marketplace.
Can't make it live? Register anyway and you'll be sent a link automatically to view the recording and access any resources the very next day.
We hope to see you there!
Tags In
Browse blog and media articles