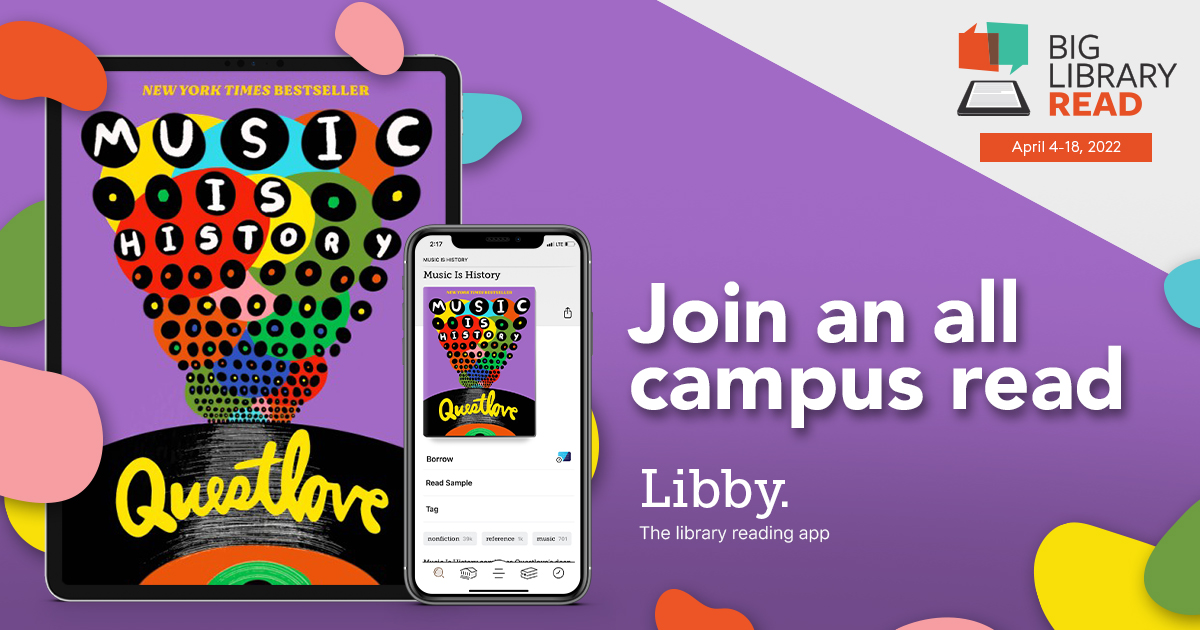 Big Library Read marketing kits available for academic libraries
By: Annie Suhy, Outreach Specialist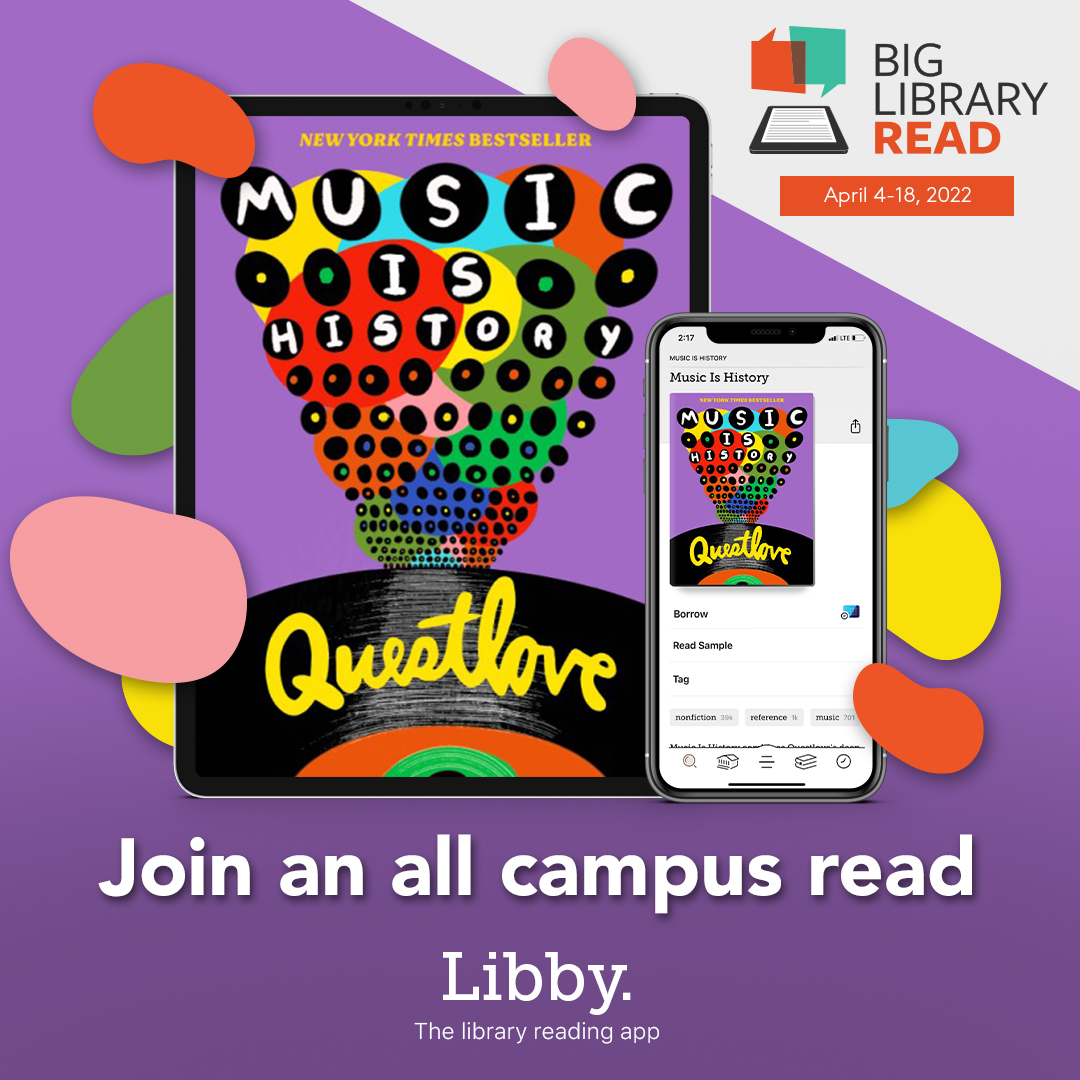 Calling all academic libraries!
What?
Big Library Read is a no-cost reading program that connects readers on your college campus with the same ebook at the same time without any wait lists or holds. We're excited to announce the next featured title will be Music is History by Questlove.
When?
Coming soon on April 4 to 18, students will have access to the ebook and audiobook version of this 2021 release.
How?
Students can read or listen by downloading the free Libby app, finding and selecting your university, and start reading instantly.
Why?
Big Library Read is a great way to get your students talking and your digital collection thriving. This title is perfect for an all campus read, class discussion, or leisure reading. Now is the perfect time to take steps to ensure your student body is making use of your university's investment.
Request a free marketing kit
Request a free Libby marketing kit* to promote this All Campus Read, which includes flyers promoting Music is History as well as a Libby poster and handout materials with instructions for getting started on the app. You can also download marketing materials or press release templates for Big Library Read to promote to your campus and community.
*Offer valid for academic libraries in the U.S. and Canada only. Supplies limited. Are you a public library (U.S. and Canada only) interested in receiving general Libby marketing materials? Contact us.
Tags In
Browse blog and media articles