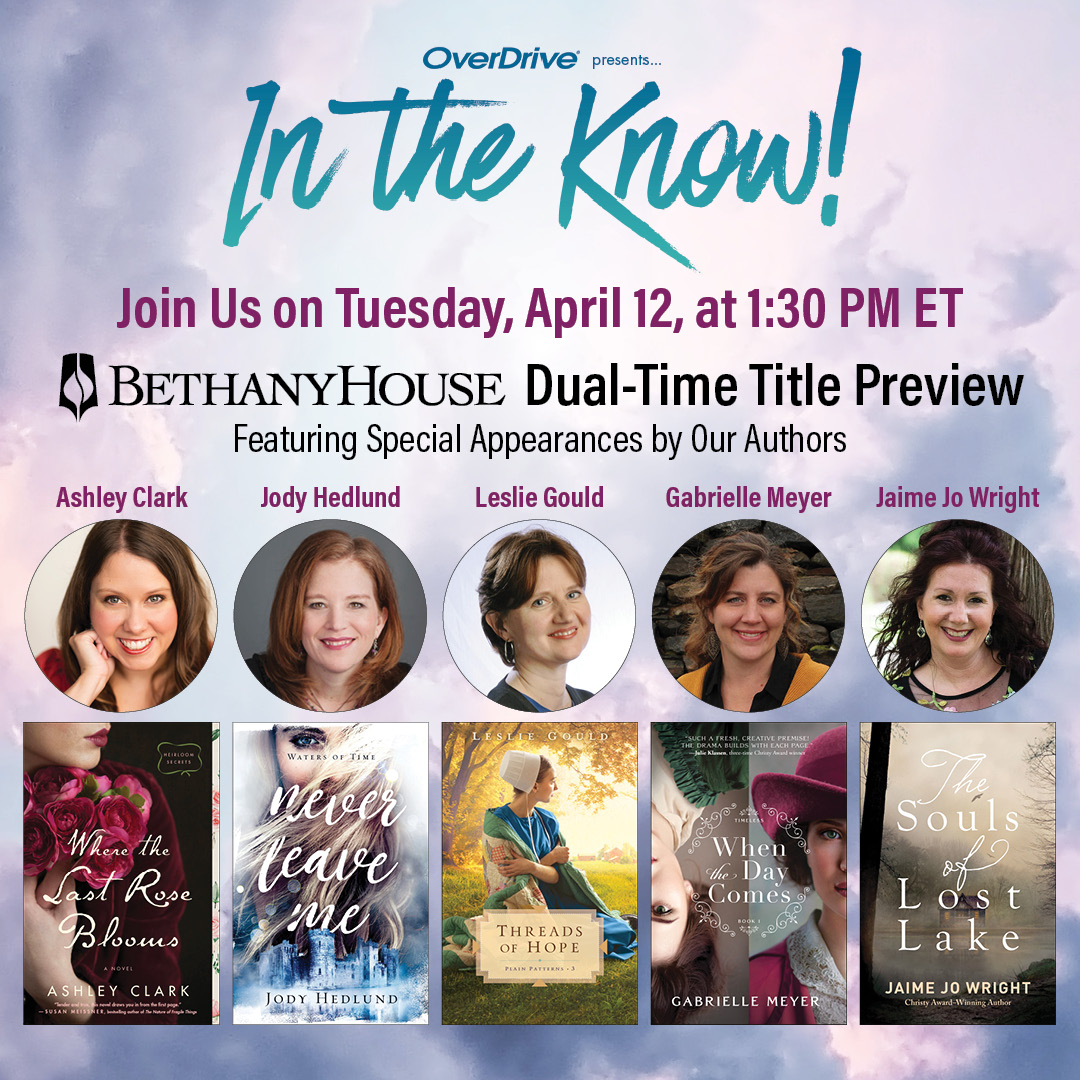 Be In the Know with Bethany House!
Join us on Tuesday, April 12 at 1:30pm ET for a special catalog presentation from Baker Publishing Group imprint, Bethany House. Don't miss out on this chance to hear authors speak and present on their newest titles and for an exclusive look into staff picks and summer releases from Bethany House.
This special Dual-Time Title Preview will feature a panel of authors – Jamie Jo Wright, Leslie Gould, Gabrielle Meyer, Ashley Clark, and Jody Hedlund – as they share the challenges and rewards of writing novels that take place in different time periods.
Library partners who want a sneak peak can shop the featured title list in Marketplace. For additional titles from Bethany House releasing later this year, including contemporary romance, historical fiction, thriller and suspense titles, and more, shop here.
This is a unique opportunity to hear directly from Bethany House about the upcoming titles they are most excited about. Don't miss your chance to be in the know. Register today!
Browse blog and media articles