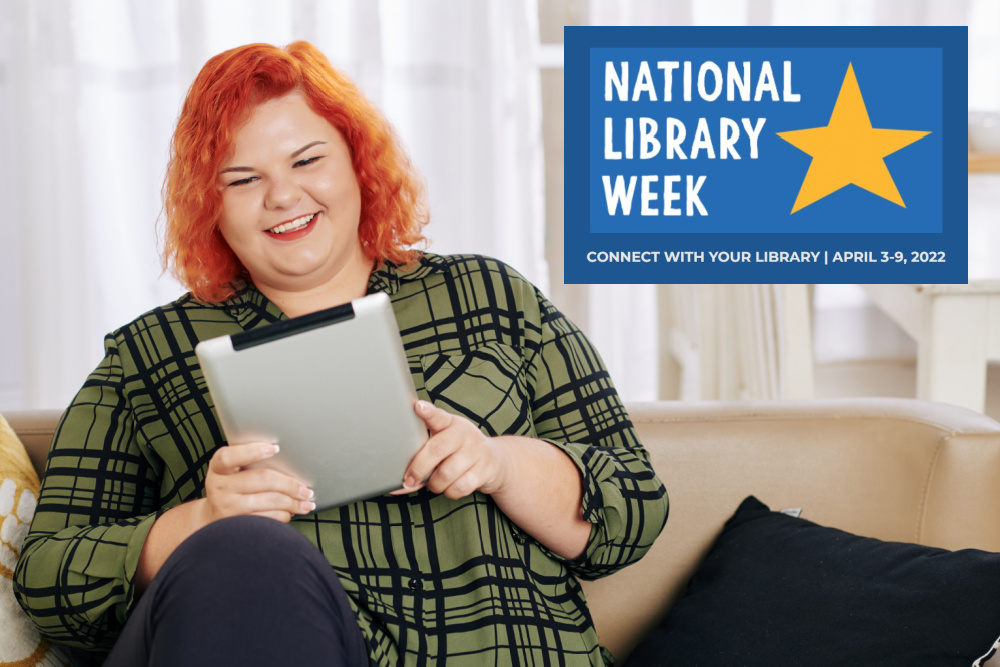 Connect With Your Library during National Library Week!
National Library Week is here! This year's theme, Connect With Your Library, celebrates the important work libraries and librarians do to keep their community connected. As actress Molly Shannon, this year's honorory chair of National Library Week, says:
Libraries are places where communities connect—to things like broadband, computers, programs and classes, books, movies, video games, and more. But most importantly, libraries connect us to each other.
Libraries continue to expand their resources and collections to keep their communities connected and informed, often in the face of immense opposition. Last year, ALA's Office for Intellectual Freedom saw an unprecedented number of attempts to ban books. The most targeted titles were by Black or LGBTQIA+ authors, or were about Black or LGBTQIA+ characters and people. Books keep us united and fighting against censorship is one of the important ways libraries keep us all connected.
This week, the American Library Association is encouraging readers to share how their local library keeps them connected by participating in the #MyLibrary promotion on social media! Visit this page for more information.
Thank you, librarians and library workers, for all that you do to keep your community connected to computers, technology, programs, books, ideas, and each other.
Tags In
Browse blog and media articles