Top 10 magazines downloaded in Libby
Check out the top downloaded magazines from Libby that patrons are loving and add OverDrive magazines to your collection today!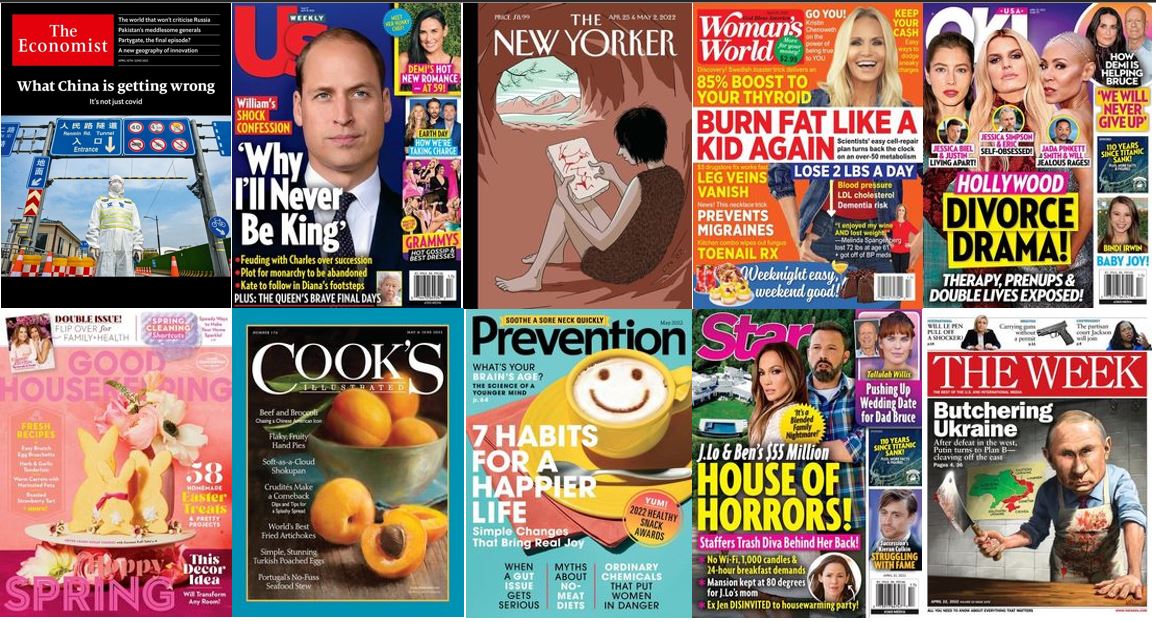 OverDrive Magazines are a great way to expand your Libby offerings and diversify the content available to your community. With over 4,000 magazines titles available as part of the all-in package, there's something for everyone including kids and teens. All issues are unlimited simultaneous use with no circulation caps, even on popular titles like The Economist, US Weekly, and The New Yorker. And any new titles added to the package will automatically be added to your collection — at no additional cost.
Partners who have already added magazines have seen tremendous success, with an over 40% increase year over year across the North American Public Library market. That trend is expected to continue throughout 2022.
Adding OverDrive Magazines allows you to reach every reader with a wide range of diverse titles, all while saving time and money. Contact your Account Manager to learn more or visit the Simultaneous Use section of Marketplace to add magazines to your collection today!
Browse blog and media articles