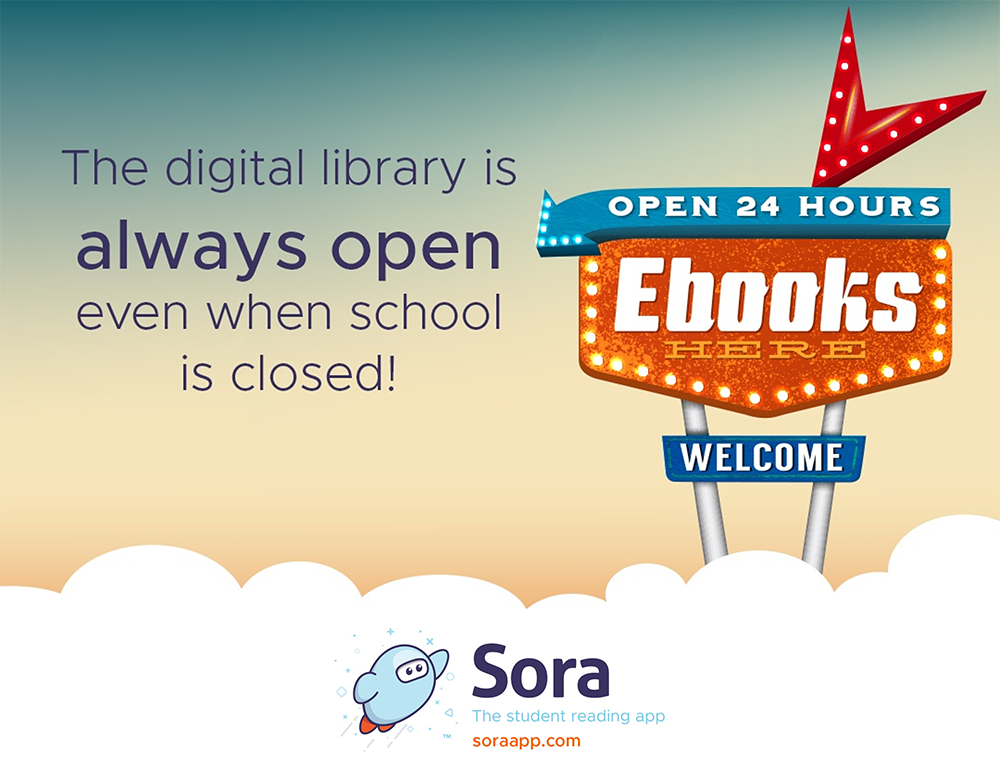 School's out, Sora's in: Get prepped for summer
By: Emily Tara, Product Support Specialist
The school year is winding down, testing is almost over, and graduation caps are being tossed. There's a lot of work that goes into the end of a school year for teachers, librarians, staff and at the administrative level. As you're prepping for summer (and for summer reading!) we're here to help you include the Sora reading app in your preparation plans.
Here are a few tips and reminders to have a smooth summer and back-to-school season in the fall.
Tech Team check-in
The end of the school year and summer tend to be when technology teams clean up their systems and make changes. Without realizing it, they may make changes that impact your student's Sora access. Keep the below in mind when working with your tech team this year and bookmark this handy resource for Authentication Best Practices.
If any of the below are changing, contact your school's Sora Product Support Specialist:
Username Convention (ex. full email address to just a username)
Organization Units – if your team is restructuring your users into new groupings, such as moving from grade-level groupings to building-level groupings, this will impact your Content Access Levels.
Authentication Method (ex. switching from Google to ClassLink authentication)
User Login Manager – if your school uses this authentication method, don't forget to upload your new .CSV file for next school year
Sora summer curations
Beach Reads, Poolside Mysteries, Staycation: Travel through a Book – all of these are potential curated lists you can create in Sora before summer. The possibilities are only limited by your imagination! If you want a starting point, our team of Content Specialists have curated some great options that you can check out in the Resource Center.
Your curation lists are like your displays in your physical library – the more you can switch them up, the more exciting it is for students! When they log into Sora and see new displays (or, curations) their interest is peaked and they're more likely to browse. Don't forget, you can also include emojis in your curation titles to draw their attention even more!
Sora Sweet Reads promotion
The only thing better than a sweet summer treat is an equally sweet book to go with it. Sora Sweet Reads is our summer reading program full of free simultaneous use titles for your students to enjoy until Aug. 17. The best part? It's already curated on your Sora Explore page with eye-catching candy graphics.
This year, the collection includes titles for juvenile, young adult, and adult-level readers and spans interests from Disney to mysteries. Students will love the selection and since they're simultaneous use titles, there's no wait all summer long!
Senior send-off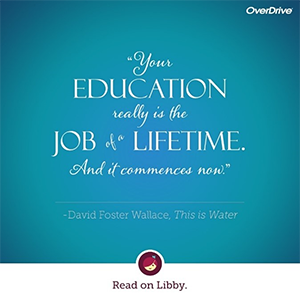 Exams are over and lockers are cleaned out – but what happens to Sora once a student graduates? It's time to transition your seniors to Libby! Once your technology team updates your rosters, the seniors who have left will no longer have access to your Sora collection. Before they leave and head off to college, prep them for reading success by giving them a short introduction to Libby and encouraging them to sign in with their public library card. If they don't have one yet, many libraries now offer free instant digital library cards they can get right from their phones!
Did you know that Libby is part of the Resource Center, too? Yep! The same one you use for your school. Simply head to the Library side of the Resource Center to access graphics like the one shown here to encourage your seniors to sign up!
---
About the Author:
Emily Tara is an Education Product Support Specialist at OverDrive. Prior to OverDrive she taught preschool and was a seriously fun Program Director and taught college-level composition. She has Bachelor's degrees in English and Journalism from Ohio State (Go Bucks!), a graduate-level certificate in publishing from the New York University Summer Publishing Institute, and a Masters in English Literature from the University of Akron. She loves her guinea pigs, to travel, and always tries the local coffee shop anywhere she goes.
Tags In
Browse blog and media articles