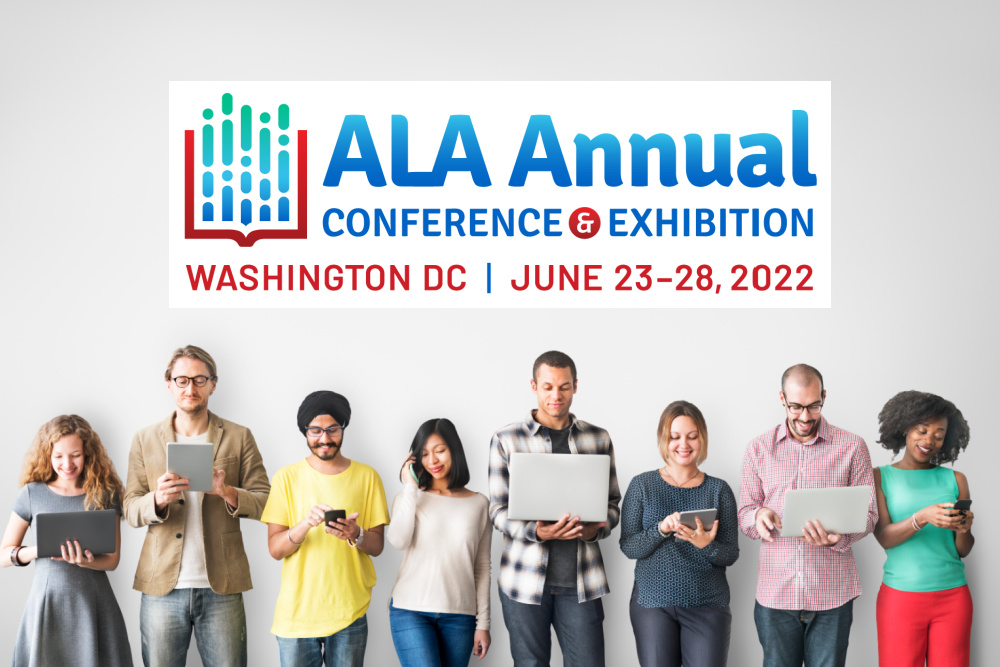 Going to ALA Annual? Come visit us in Booth #933!
Soon, librarians will be gathering in Washington, D.C. for the annual American Library Association conference! We can't wait to see so many of our library partners in person again. In advance of the show we wanted to share some of the highlights and updates we'll be discussing in booth #933.
Libby provides personalized options for your library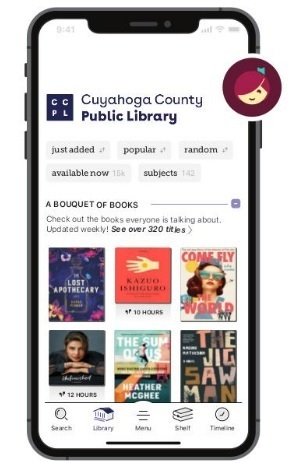 Your Libby. Your Library. Your Branding.
We want users to know they are visiting your particular library's collection from the look, feel and layout of Libby. Learn how to begin branding Libby with your logos, layouts & more by contacting your Account Manager.
Customize curations and add personal reviews
Leverage advanced curation tools in Marketplace to get more books into the hands of readers. And, coming soon, add a note to specific shelves or titles with "Shelf Talkers." Stay tuned for more information.
Accessibility matters and makes a difference
To support your library's mission to serve every reader in your community, we've been working to improve the accessibility of the Libby app, including supporting users with a diverse range of visual, motor and cognitive needs. Visit the Libby Help site to discover all the customizable features.
Go all in on Libby
Beginning in July, OverDrive app users will be prompted to switch to Libby, with a goal of fully discontinuing the OverDrive app in early 2023. Now is the time to leverage all the powerful features and benefits Libby has to offer! Learn more about making the switch to Libby here.
Increasing "Access for All"
OverDrive Max supports record-breaking annual circulation
The OverDrive Max lending model includes greater access and lower cost-per-circ, providing the most cost-effective way to meet the maximum number of readers within a budget. By advocating with publishers for fair and reasonable pricing terms we continue to expand content options and new lending models. Read this blog post for more information about OverDrive Max and ask your Account Manager today for more details.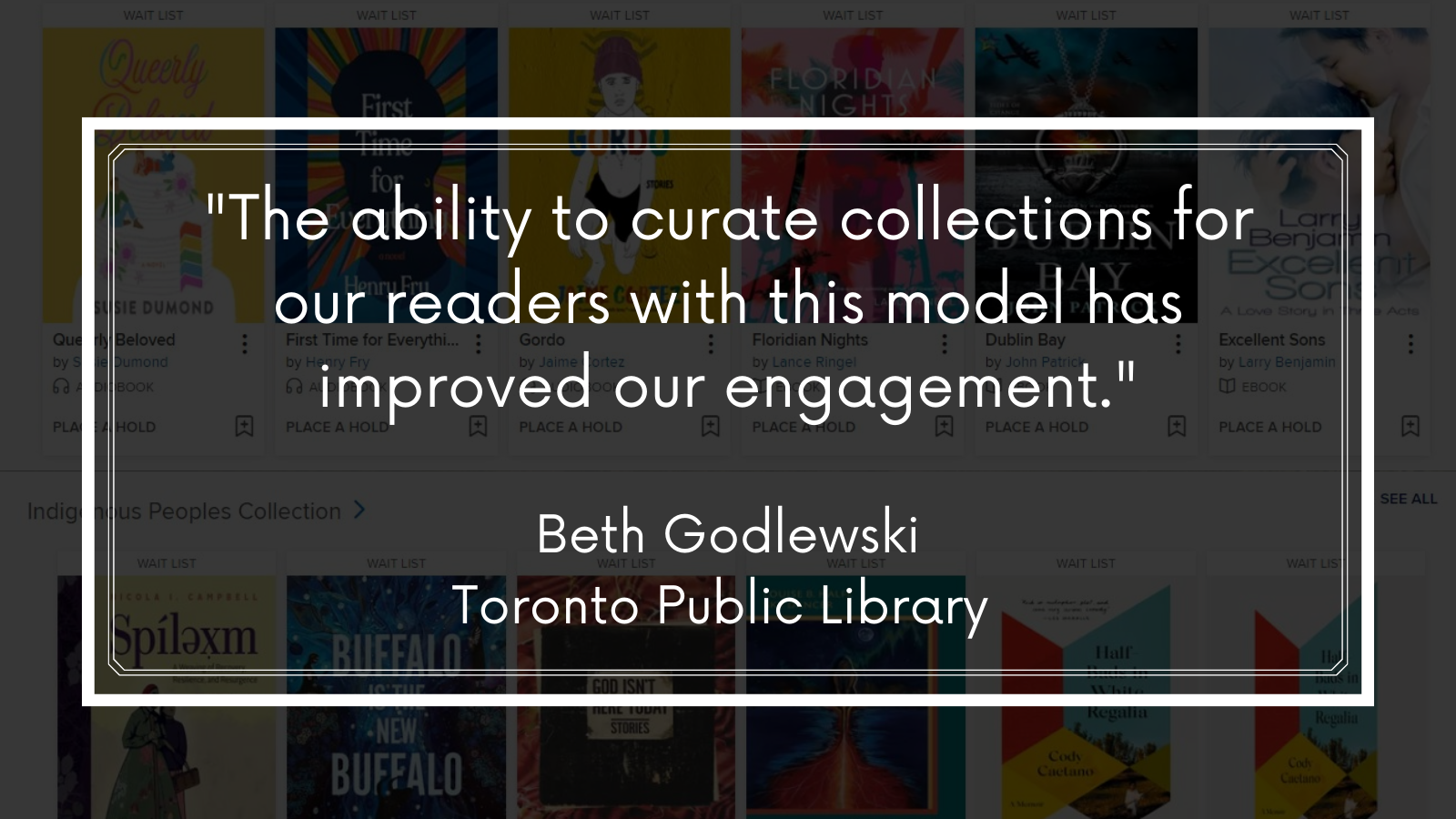 We stand with libraries
As an American Library Association Library Champion and primary sponsor for Libraries Transform, we help increase awareness and advocate for the importance of libraries. We continue to support library legislative agenda, funding, and philanthropy.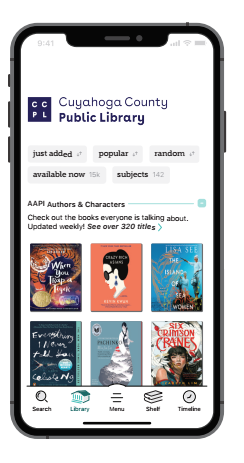 How diverse is your digital collection? Get a free Diversity Audit
We know diversity matters, that's why we have developed a powerful report using BISAC and librarian-created lists to help partners analyze the diversity of content with their digital collection and inform next steps in collection development. See this blog post for more information and ask your Account Manager for your free Diversity Audit today.
Maximize your ARPA funds to meet demand
The deadline to use ARPA funds is September 30, 2022. We have created tools, lending models, and workflows in OverDrive Marketplace that enable you to order, track, and report on digital content purchased using these funds. Visit our ARPA Hub for more details.
Create more reading happiness
Celebrating Audiobook Month: More listening. More savings.
Shop the June Audiobook Month Sale today in Marketplace! It's the best time of the year to shop and save 25-50% on thousands of audiobooks.
More engagement with Libby Extras
From music lessons to college prep to movies and more, Libby Extras are a new category of content with resources for continuing education, entertainment and unique digital experiences. Visit the Resource Center for more information about our new databases and streaming media and to register for a free demo.
Make decisions with patron insights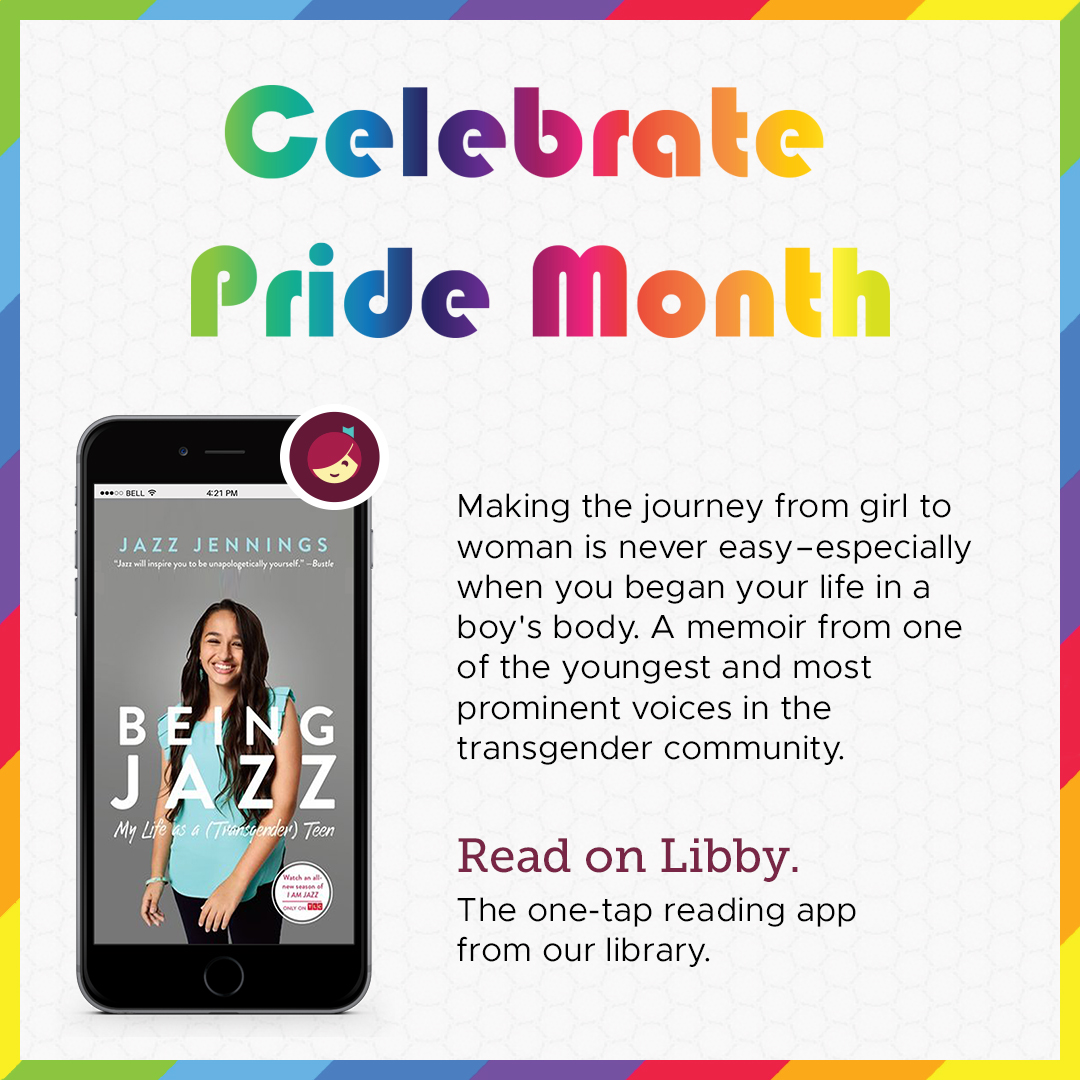 The patron interests dashboard provides additional insights into your community's reading trends and usage of your digital collection in Libby. This dashboard will eventually be part of the OverDrive Hub, a tool we're developing for new ways to connect with your community and reach new users. Visit the OverDrive blog to learn more about this tool. 
Discover marketing resources, trainings, support and more
The Resource Center is home to all the marketing tools you need to increase circulation, including social media graphic, print-ready posters, and award-winning campaigns. In search of creative collaboration and support? Email us today!
If you'll be in Washington, D.C. for the ALA Annual conference, be sure to visit Booth #933 to learn more about all of these services and features and to ask about special show promotions!
Tags In
Browse blog and media articles