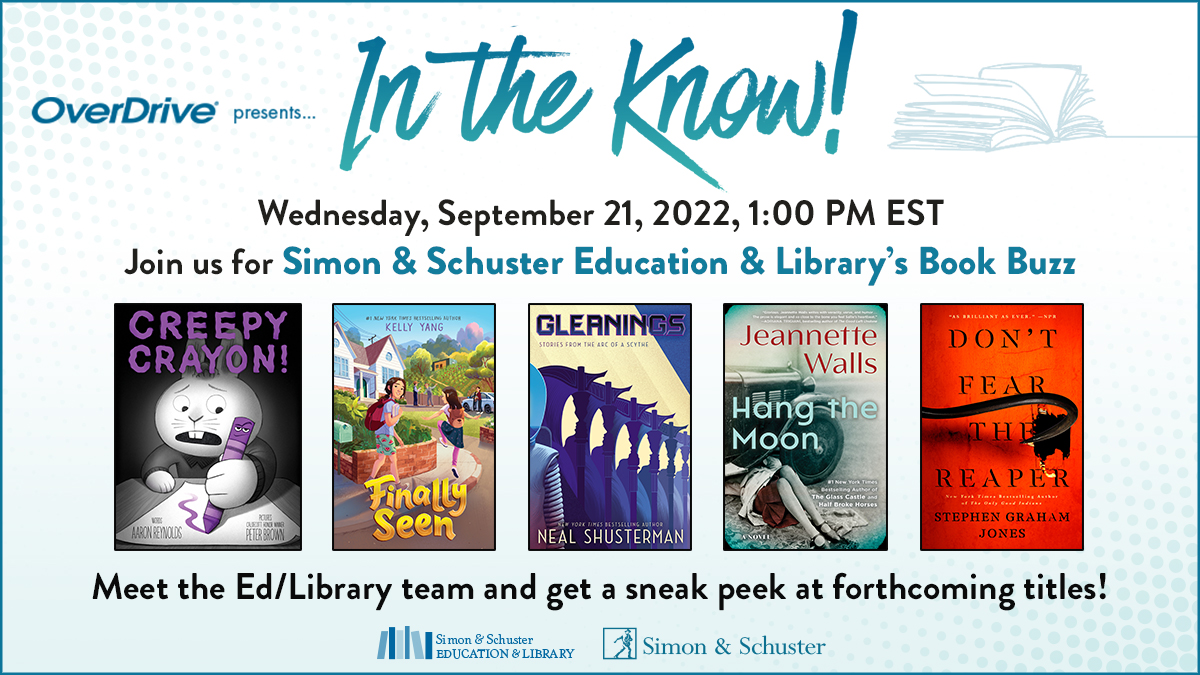 Be in the know with Simon & Schuster!
Join us on Wed. Sept. 21 at 1 p.m. EST for a special presentation from Simon & Schuster's Education & Library team. Don't miss the opportunity to hear about the resources Simon & Schuster has available for librarians and get a sneak peek at their fall 2022 and spring 2023 titles.
From juvenile fiction featuring diverse characters and stories to young adult sci-fi and fantasy, horror and thriller titles and new releases from Colleen Hoover, Philippa Gregory, and Stephen King – find something for patrons of all ages!
Library partners who want a sneak peek can shop the featured title list in Marketplace.
This is a unique opportunity to hear directly from Simon & Schuster about the upcoming titles they are most excited about. Don't miss your chance to be in the know. Register today!
Browse blog and media articles