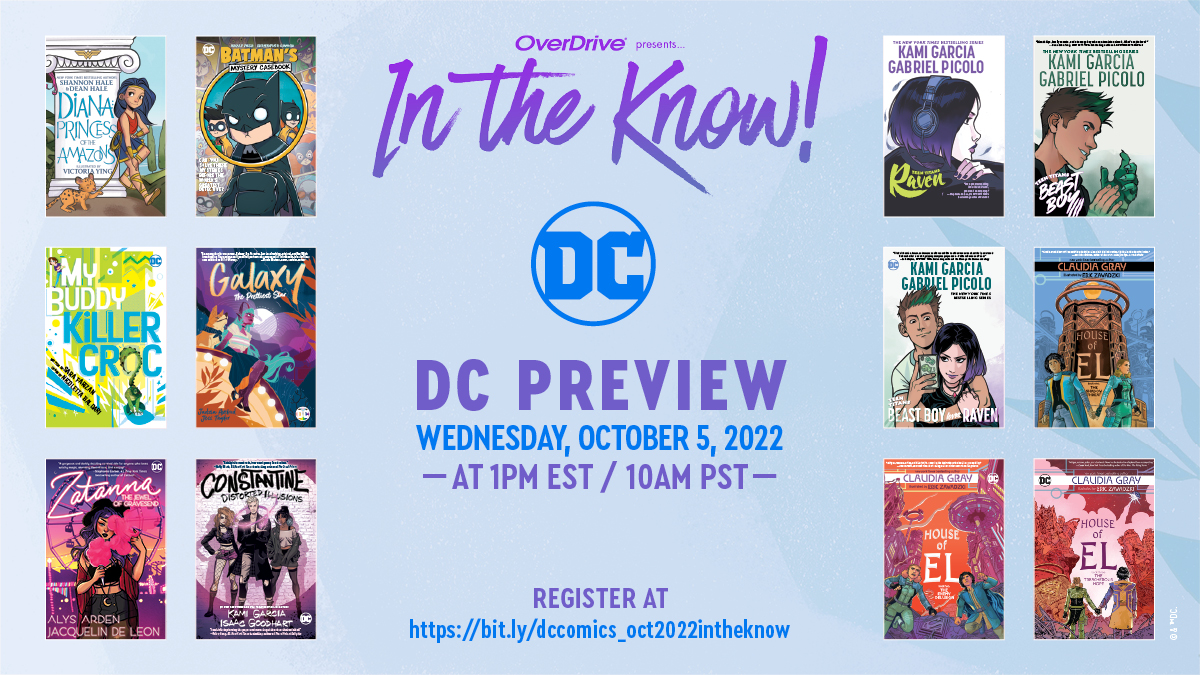 Be In the Know with DC Comics!
Join us on Wed., Oct. 5 at 1pm EST for an exclusive look at the comics and graphic novels genre with a special presentation from DC Comics. Don't miss the opportunity to hear about DC's new releases and fan favorites with an action-packed list of titles for all ages.
From middle grade titles to teen series like Teen Titans, including New York Times bestseller "Teen Titans: Raven," to the House of El series, readers – young and old, all-time DC fans or those new to the world of superheroes – are introduced to DC's timeless characters while also creating space and a following for original and diverse characters.
Library and school partners who want a sneak peek can shop the featured title list in Marketplace.
This is a unique opportunity to hear directly from DC Comics about the series and upcoming titles they are most excited about. Don't miss your chance to be in the know. Register today!
Tags In
Browse blog and media articles