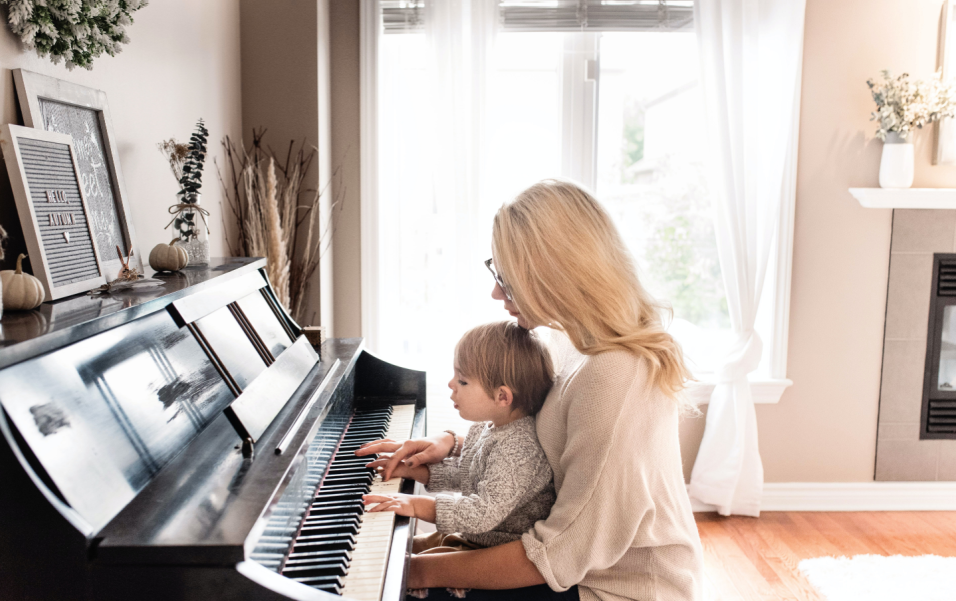 Classical Music Month? There's a Libby Extra for that!
From a childhood introduction to Peter and the Wolf thanks to my preschool teacher mother to listening to the Nutcracker Suite every December, or playing selections from Stravinsky's Firebird in high school concert band to even writing a paper on Holst's The Planets in college (which I am admittedly listening to while writing this blog post twenty years later), it feels like classical music has always been playing in the background of my life.
The definition of classical music can be both nuanced and vast, depending on who you ask. Some only mean music of the Classical Era roughly between 1750 and 1820, represented by Mozart, Beethoven and Haydn. Many others, myself included, take a more expanded view and include music written outside that period but still composed under the classical music tradition.
Give your users the gift of classical music with Libby Extras
September is Classical Music Month, a time to celebrate all the wonderful music represented by the genre regardless of definition. This year, give your patrons the best in classical music with Libby Extras. These new services offer opportunities to engage your community with content that provides unique digital experiences — all on the same app where they access the ebooks and audiobooks you already offer!
Whether they are learning to play an instrument for the first time or want to enjoy a ballet from the comfort of their couch, your users will love all the music experiences available through Libby Extras. And you will love being able to sign up for a free demo and see for yourself all the ways Libby Extras can entertain and educate your community.
ArtistWorks
With these self-paced music lessons, patrons can save on pricey private instruction and instead get anytime, anywhere access to the greatest music teachers in the world. From beginner and advanced instruction for the most popular string and band instruments to voice classes, ArtistWorks teachers bring years of performing and recording experience to their engaging courses
Qello Concerts by Stingray
The greatest concerts and music documentaries are right here. With over 1,500 of the most amazing moments in music history from the 1920s to today, Qello carefully curates the live performances that matter. With new releases every week, patrons will never run out of riveting shows to watch such as the Berlin Philharmonic playing Beethoven's Sympony No. 9 or Score: A Film Music Documentary. Music enthusiasts can relive the concerts they loved, see the shows they've always wanted to experience and discover new artists.
Stingray Classica
With over 1,000 concerts, operas, ballets and documentaries, Stingray Classica delivers premium programming ideal for both classical music experts and those new to the genre. Along with featuring today's most celebrated and inspiring classical music performances, Stingray Classica also offers timeless productions from the archives. Whether your users are looking for well-known classical masterpieces or hidden gems, there is something for everyone with Stingray Classica.
Ready to get started?
Visit Databases & Streaming Media under the Shop tab in Marketplace to add these services to your collection. Or sign up today for your free Libby Extras demo access. To learn more about how libraries are educating, entertaining and engaging their communities with Libby Extras, visit the Resource Center.
Tags In
Browse blog and media articles