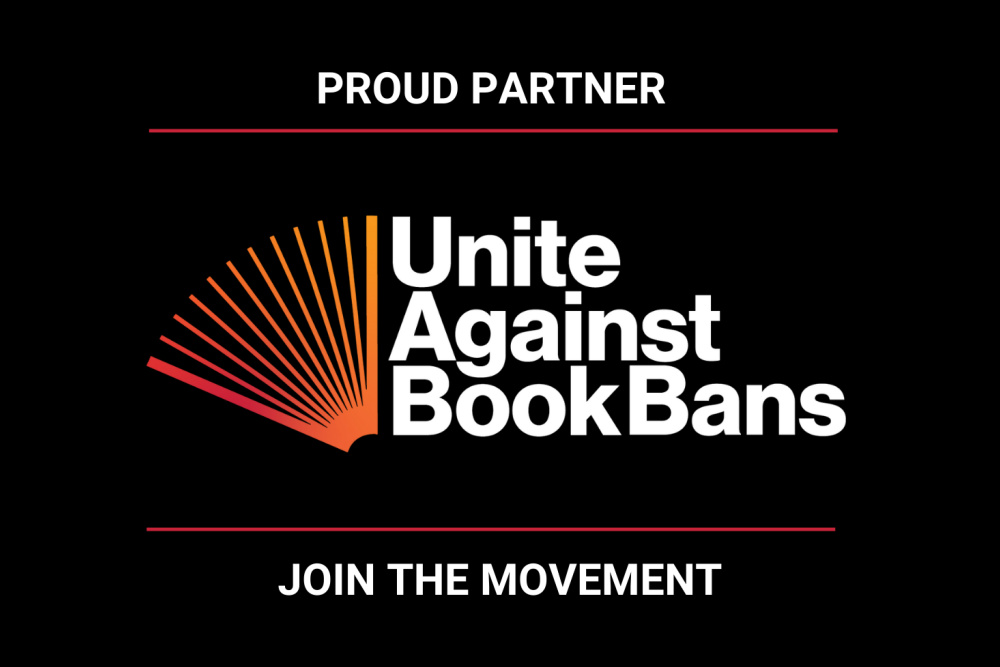 Books unite us.
For forty years, the book community has recognized Banned Books Week. This annual event is an opportunity for librarians, booksellers, teachers, publishers and book lovers to celebrate the freedom to read. Banned Books Week is especially important these days as that right to read is being challenged every single day in public libraries and schools across the United States.
Unite Against Book Bans
The American Library Association (ALA) has seen more book challenges in the last few years than at any time since they first began tracking more than thirty years ago. Every year the ALA Office for Intellectual Freedom (OIF) puts out a list of the most frequently challenged books. This year's list once again contains several books that were challenged or restricted due to LGBTQIA+ content, including Gender Queer by Maia Kobabe, Lawn Boy by Jonathan Evison, and All Boys Aren't Blue by George M. Johnson. See the full list top 10 challenged books of 2021 here.
Here at OverDrive, our mission is to create a world enlightened by reading and we have proudly stood by that mission since we first launched our content distribution service in 2000. We are also proud to stand alongside Unite Against Book Bans, a national campaign created to protect the rights of everyone to access a variety of books, in libraries and elsewhere.
Raise your voice for the right to read
Research shows that a large majority of Americans across the political spectrum oppose book bans, yet efforts to remove books continue at an unprecedented pace. Unite Against Book Bans works to engage and empower individuals and organizations to combat those efforts.
We invite you to raise your voice for the right to read:
Join with thousands of others and sign up to Unite Against Book Bans.
Spread the word on social media: The Unite Against Book Bans online toolkit has a variety of social media graphics and suggested posts that both individuals and organizations can use to raise awareness and encourage more supporters to join thecampaign.
Use the toolkit to organize in your community, reach out to elected officials and local press, and find out where candidates stand on this important issue.
Tags In
Browse blog and media articles