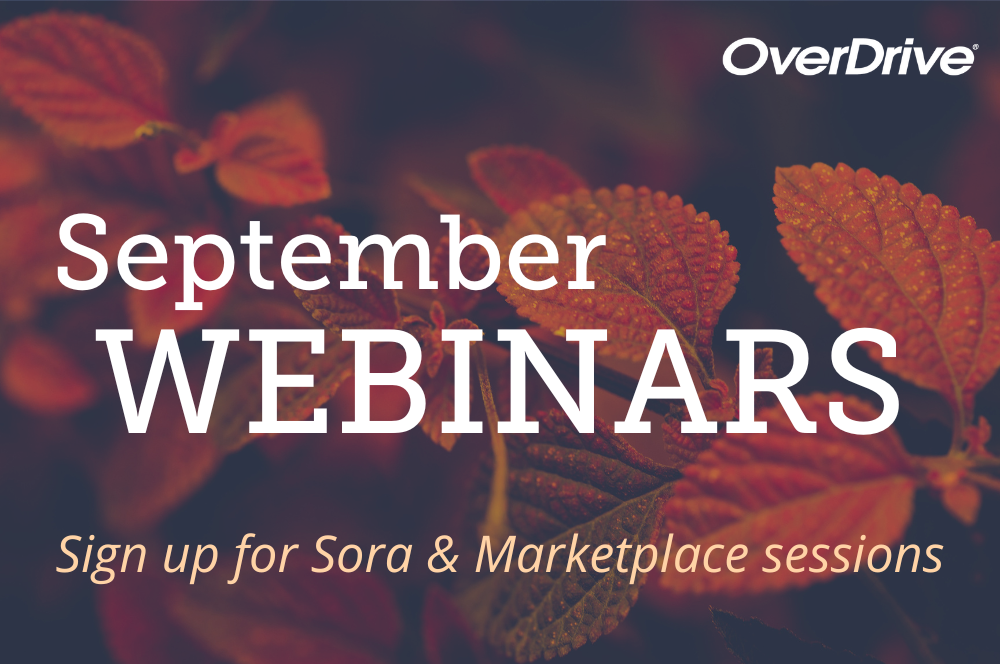 Ease into Autumn with Sora and Marketplace Training
By: Lisa Mullins, Product Trainer
The promise of autumn is in the air at OverDrive's Blue Sky Campus. Crisp mornings, changing leaves…and fall webinars!  That's right–we're hosting daily live webinars on the essentials of Sora and Marketplace through mid-October. Won't you join us?
You can sign up to attend a specific time live or register for any session to receive the recording automatically.
But wait, there's more! Last month we hosted Sora Connections: It's About Access a session about ensuring students can access the right books and learning materials for their needs. On September 20th, we continued the conversation around student access with Marketplace Connections: It's About Access where we chatted with OverDrive experts about best practices to grow and refine your digital collection in OverDrive Marketplace.
As always, don't forget to bookmark our Upcoming Webinars page to stay up to date with our current offerings and to learn about what's coming next!
---
About the Author:
Lisa is a Product Trainer at OverDrive. Working mainly with schools, she's been known to dabble on the public library side, using her perspective as a former classroom teacher to provide quality learning experiences for all audiences. Lisa's list of loves includes her animals, crafting, tap dancing, reading, gardening, clever word play, and…lists.
Tags In
Browse blog and media articles