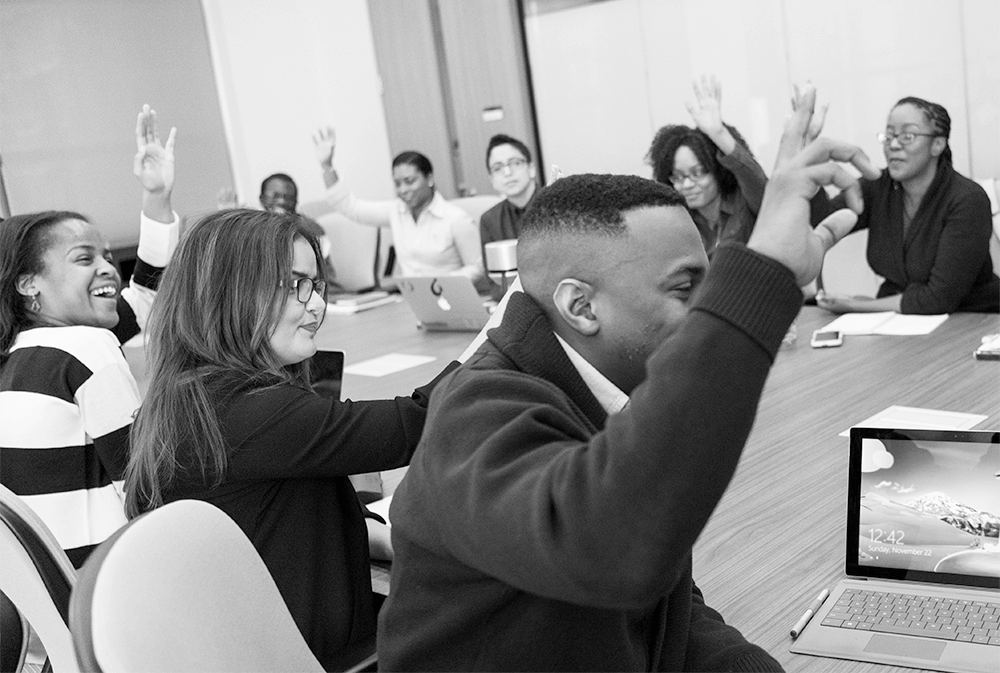 Incorporating edtech: An administrator-first policy [Guest Post]
Contributed by: Syd Hackford, former Instructional Services Director for Alpine School District (American Fork, UT)
When it comes to technology in schools, less is not always more, as many underequipped districts discovered during the early days of the pandemic. However, during the initial rush to onboard the new technologies that would enable schools to operate remotely, the converse also became true: educators were exposed to so many new tools that it became too much of a good thing, and understanding the ins and outs of each one became its own challenge.
After two years of COVID-19 lockdowns, school districts have returned to a "new normal," incorporating quality technologies that enable in-person or hybrid learning. For students to effectively use edtech, it is critical to get administrators and educators on board first, incorporating it into their workdays for better professional development.
Edtech adoption starts at the top
Though they make critical decisions that chart the course for each district and each school, administrators don't typically spend their days in the classroom. Some make edtech purchasing decisions, but don't always see the product put to work daily. As a result, it's important for administrators to understand how these technologies work before they reach the classroom and school library.
In the early days of the pandemic, most districts' biggest priority was to ensure both students and educators alike had access to the most basic necessary technology. For instance, many schools focused on expanding Wi-Fi access and the computers needed for remote learning. Administrators also met on Zoom to strategize and test the platform before teachers implemented it for full class lessons.
In that way – amid barking dogs, muted speeches and crying children – administrators got a taste of some of the challenges remote classrooms were about to face. As they worked through the big picture issues, they also figured out operational basics, like how to change settings, how to use breakout rooms and how to help educators devise lesson plans better suited to a remote environment. Remote learning was not something anyone anticipated, but it forced all of us to do some learning of our own.
Professional development presents an opportunity to foster familiarity with tech tools
Now that schools are returning to some semblance of normal, our new goal at Alpine School District is to maintain our technology infrastructure and find additional uses for it. With common platforms like Google – which studies have found still dominates the list of most-used edtech products – it's easier, in part because other applications can integrate into the system.
However, some educators lack awareness of edtech tools that can help them in the classroom, while others use them daily. This is why leveraging them for professional development presents a unique and valuable opportunity to get staff into these tools and using them.
To remedy this, our district has offered to check the availability and pricing of various edtech tools and apps so they can be used during professional development sessions. Through this method, our administrators were able to realize how these platforms can translate to classroom learning and then encourage educators to use it. They also discovered how certain tools can save their educators time and money in the classroom. For example, our administrators found that purchasing digital books through the Sora app was more cost-effective than buying books in print and using the app's Google Classroom extension would save teachers from tool fatigue.
Conclusion
Finding opportunities to incorporate edtech into professional development can provide administrators insight into the technologies they are funding – and, in turn, give them and teachers a deeper understanding of how these tools can have a positive impact on student learning. As a result, they can better develop best practices for use and discover new ways to get additional return on their investment.
---
For more on Alpine SD's experience with Sora, download Digital is Here to Stay: How to Fund and Grow Your Digital Resources Collection, a report covering the impact of ebooks and audiobooks in K-12 education. You'll learn:
Criteria for growing digital resources
Strategies for funding digital resource growth
And much more!
Browse blog and media articles