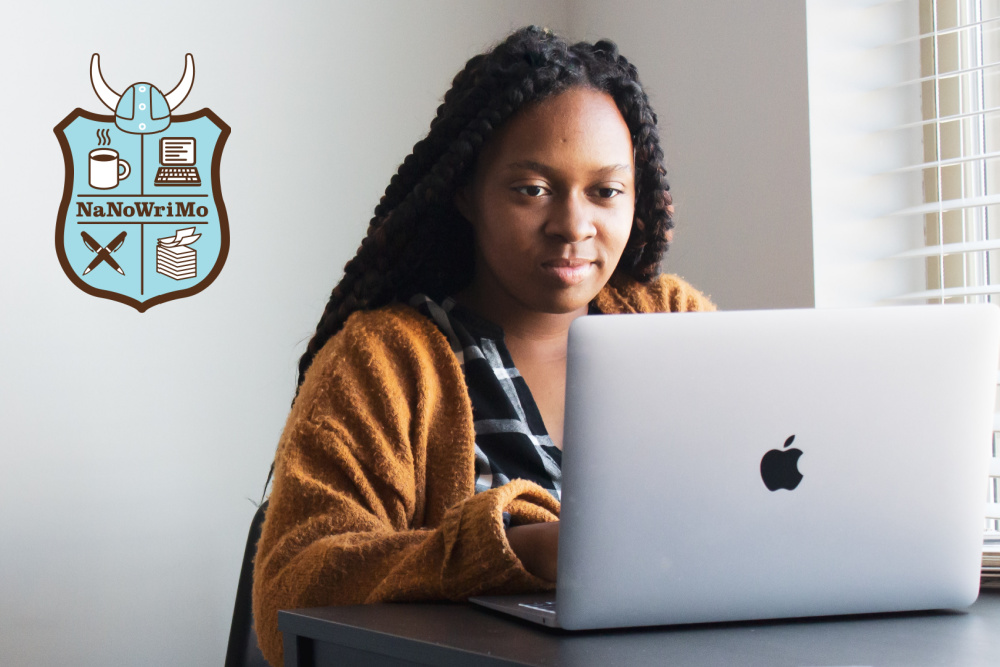 5 ways to support the writers in your community during NaNoWriMo
November is National Novel Writing Month (NaNoWriMo), one of my favorite times of the year. Started in 1999, NaNoWriMo offers a simple but daunting challenge: write 50,000 words of a novel in thirty days (I said it was daunting!). I've participated in NaNoWriMo several times, and while I've only completed the 50,000 word goal once, I look forward to the challenge every November.
Libraries are a natural fit for NaNoWriMo-related programming. Read on for ways you can support the writers in your community during National Novel Writing Month.
Host a Write-In
One of the hardest parts about completing the 50,000 word challenge is just finding a distraction-free place to write. You can provide your patrons the quiet they need with write-ins throughout the month! All it takes is a quiet space, snacks, and, perhaps most important of all, coffee.
Create a curated collection
Did you know The Night Circus by Erin Morgernstern, With the Fire on High by Elizabeth Acevedo, and A Blade so Black by L.L. McKinney were all written during NaNoWriMo? Give your patrons extra motivation during the writing process by showcasing all the wonderful novels that were started as NaNoWriMo projects and now can be found in your library. Who knows? Their book might be next!
Library partners can visit Marketplace to add NaNoWriMo titles to their digital collection.
Resources for Rebels
A NaNoWriMo Rebel is a writer who writes during November but doesn't stick to the 50,000 words in 30 days challenge. From Screenwriting 101 in The Great Courses to How to Write a Short Story in Universal Class and Memoir 101 in Craftsy, our Libby Extras are there to support all of the writers in your community including the rebels. Visit Databases & Streaming Media under the Shop tab in Marketplace to add these services to your digital library today.
Writer discussion groups
Writing can be lonely. I'm lucky to have naturally found friends who are also writers and some of our best conversations are about the craft of writing. Throughout the month of November, consider offering a time for NaNoWriMo writers to gather either virtually or in-person to discuss how their progress is going and perhaps share some of their writing if they feel comfortable.
Mindfulness and music
Writing 50,000 words in thirty days can be fun but also very stressful. Chances are, all of the writers in your community are going to need a little break. Maybe it's taking a yoga class from Learn It Live before starting a daily writing sprint. Or turning to Stingray Classica for calming background music. Perhaps they want to unwind at the end of the day with a movie from iNDIEFLIX or Kanopy. Whatever it is, with our Libby Extras you can fuel their creativity even when they aren't writing.
Tags In
Browse blog and media articles