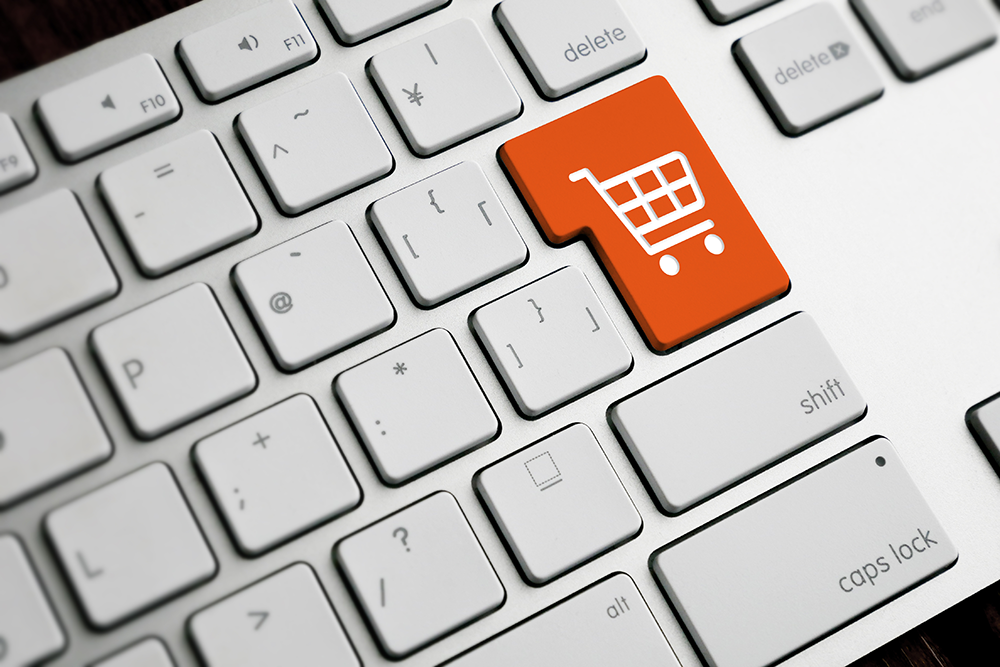 Confessions of a literary shopaholic (or: 3 ways to buy $10K in books in 30 minutes)
By: Sydney Kalnay, Training Manager
A few years ago, I lucked into a problem. I was asked by a very high up higher-up to build a unique digital collection (I am not a librarian) for readers of all ages (I'd never taught kids younger than grade 9) in less than half a day (who needs lunch anyway?).
The upside? I had a decently large budget. We had some funds we needed to use by the end of the fiscal year or we wouldn't be eligible to receive them the following term.
My self-reflection question was this: how would I, someone who no intrinsic knowledge of what, say, an eleven-year-old boy with a passion for Minecraft, a love for all things audio and a deep hatred for reading would find appealing? My answer: I consulted an "expert" – OverDrive Marketplace.
There are a few ways I could have approached this issue:
1. Advanced Search
Performing an Advanced search would have let me add or remove search criteria to help me find exactly what I needed. I could have searched specific publishers, release date ranges, languages or subjects. Once I ran the search, I could have filtered down my search results by popularity, lending model, format and whether my school already owned copies in our collection.
2. Must-Haves
Consulting Marketplace's up-to-date lists of what's new, what's on trend and what's on sale would have been another smart approach. I could have trusted a bestseller list from a source like School Library Journal or the New York Times. I could have searched for titles based on popularity or their proximity to a holiday or current event. Or, if I had been more limited in my budget, I could have shopped directly from sale lists so I'd know I was getting the best value for my money.
3. Featured Lists
My first stop in Marketplace is always the OverDrive school librarians' picks. Not only do I know I can easily find starred and top-rated titles, but I can also search by obsessively curated lists, often sub-categorized into subjects, age groups, languages, and more. I enjoy scouring the monthly "tiles" that change with the trends – currently I am loving the "Booktok Made Me Read It" list – and then deep-diving into specific areas where my own literary knowledge runs lean.
Most of all, I love that these lists have had trusted hands on them—nothing created by a bot or algorithm, just good old fashioned school librarians who love to nerd out about reading.
And the winner is…
But – back to the original ask. The keywords I used to decide which Marketplace search method to use were "unique" and "all readers" and "half a day." That meant I needed to quickly fill in gaps in my digital collection with titles that would appeal to a wide range of readers, including those outside my areas of expertise. Thus: Top 200 Lists.
Top 200 lists are a type of discovery tool where a single click will return the top 200 titles not yet owned by your school in several categories (authors, series, adult, YA, and juvenile) and subcategories (ebook, audiobook, fiction, and nonfiction). I love these dynamic lists because they always pull results from the current catalog, so I'm never duplicating titles while keeping my collection timely.
Less than 30 minutes later I had 4,000 unique titles in a cart, ready for purchase.
Here's a 60-second video showing that whole process, if you want to watch or share it.
Obviously, this process can have more nuance to it, depending on your specific needs. But if you're looking for some simple, fast and – most of all – productive search tools, I highly recommend any that I've outlined here as a great place to start.
However, maybe your needs are more complex, or you're simply looking to save even more time. If so, read on for a bonus option.
Bonus: Ask your OverDrive account team!
Did you know that part of your OverDrive service includes hands-on help from a team of staff librarians? Yes, real, live, credentialed folks with a deep love of books are on hand to guide you through the searching and purchasing processes whether you need a quick refresher, a deeper dive or just a hand to hold when shopping for the first (or one hundredth) time.
You can find the names and contact info of your personalized Account team under the Support tab in Marketplace.
---
Looking for more ways to learn?
Register for one of our upcoming webinars on Sora or Marketplace. They're quick, fun, and informative, and we have K-12 experts on hand to answer your questions live.
Can't make a live session? Register anyway and we'll automatically send you a link to the recording the next day.
Thursday, February 9 at 3:00 PM (ET)
Learn the basics of Sora so you can start exploring and help others get started, too.
Wednesday, February 22 at 12:00 PM (ET)
Learn the basics of Marketplace, the shopping and administrative portal.
Happy shopping, everyone!
---
About the Author:
Sydney, the Training Manager at OverDrive, is deeply engaged with technology and education as a creator, developer, and instructor. She has designed and delivered classroom training and e-learning experiences for diverse audiences since 2002. She loves pretending she's already a famous YA novelist, spending time with her cat-familiar, and listening to nothing but Nothing But Thieves.
---
More training tips from the blog
Tags In
Browse blog and media articles