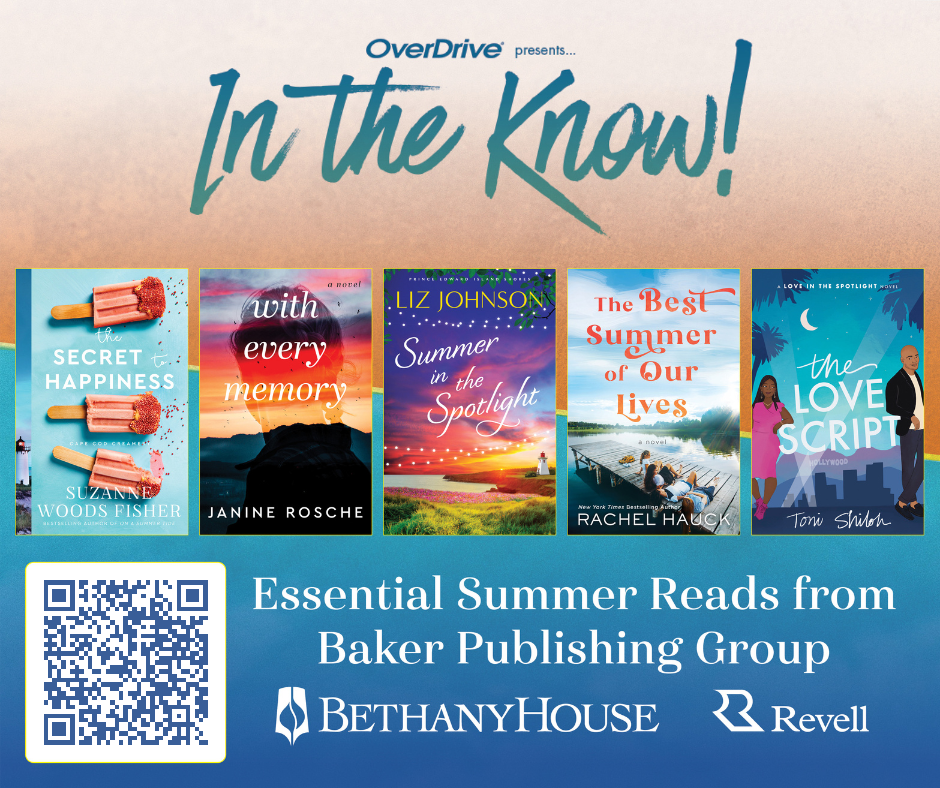 Be In the Know with Baker Publishing Group
Join us on Thursday, April 20 at 2pm EST for a panel with Baker Publishing Group's top contemporary fiction authors from the Revell and Bethany House imprints as a part of OverDrive's In the Know program. Register here.
Hear from New York Times bestselling author Rachel Hauck along with Suzanne Woods Fisher, Toni Shiloh, Liz Johnson, and Janine Rosche as they discuss their hot new releases for summer 2023, all things writing, and more. After the panel discussion, you'll want to stick around to get an exclusive preview of Baker's full list of summer and fall 2023 titles.
Library partners who want a sneak peek can browse the featured titles in Marketplace.
Don't miss out on this unique opportunity to hear directly from Baker Publishing Group's staff and authors about the upcoming titles they are most excited about. Register today to be in the know!
Tags In
Browse blog and media articles