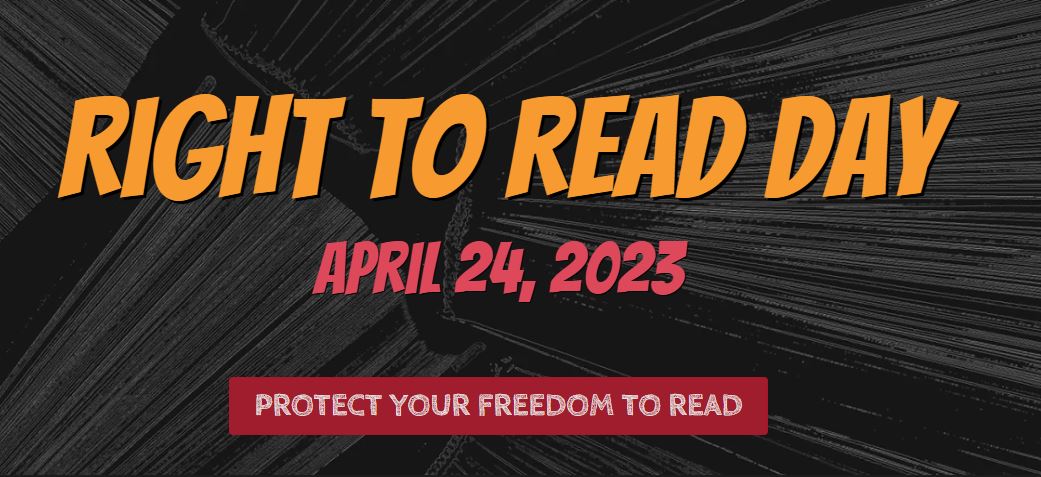 Raise your voice for the right to read
It's National Library Week, and April 24, 2023 marks one year since the launch of Unite Against Book Bans. This national campaign was created to protect the rights of everyone to access a variety of books, in libraries and elsewhere.  
Every year the ALA Office for Intellectual Freedom (OIF) puts out a list of the most frequently challenged books. In recent years, there has been a rise in book challenges overall and this year's list continues to see a trend of books featuring LGBTQIA+ content being some of the most frequently challenged titles. This year's list includes Gender Queer by Maia Kobabe, All the Boys Aren't Blue by George M. Johnson, and Flamer by Mike Curato.  
See the full list of top 10 challenged books of 2022 here. 
April 24 is #RightToReadDay
In response to the increasing censorship nationwide, the American Library Association (ALA) has designated April 24 as Right to Read Day. More than just a day of acknowledgement, #RightToReadDay is a day of action and an opportunity to find where in your community you can make an impact in support of the freedom to read. 
Here are some ways to participate in Right to Read Day:
Borrow a library book at risk of being banned

 

Write a letter to the editor of your local paper

 

Write a letter to an elected leader

 

Attend a meeting of local officials or library/school boards

 

Use your social media accounts to raise the visibility of Right to Read Day and show your willingness to keep fighting against censorship for as long as it takes. Find suggested social media graphics

here

.

 
OverDrive is proud to stand alongside Unite Against Book Bans as we celebrate the freedom to read.  
Tags In
Browse blog and media articles