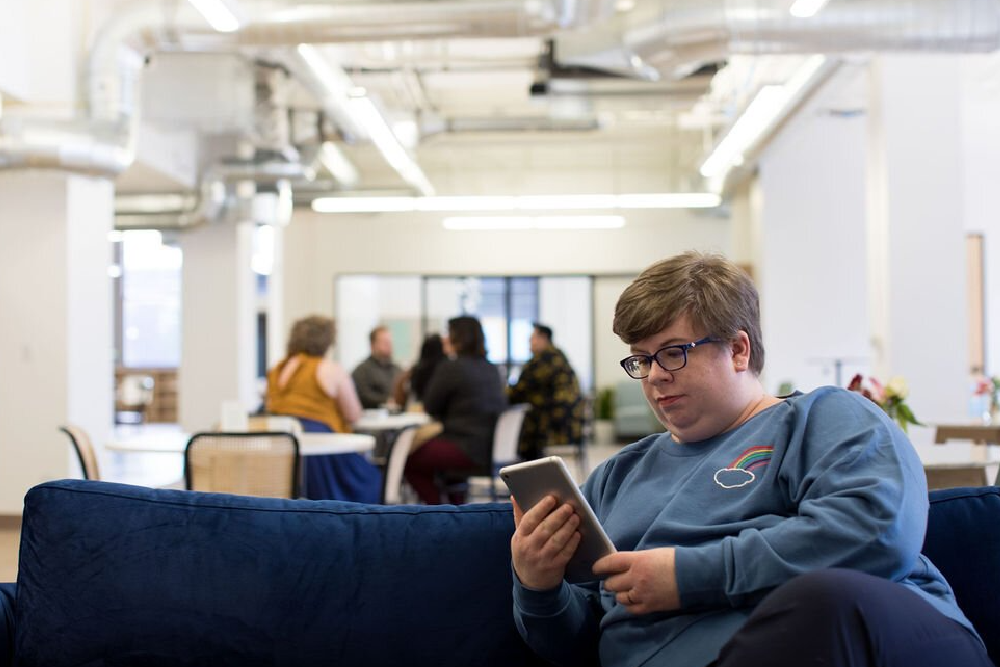 Planning for Pride: Reads for Pride Month
By Meghan Volchko, Digital Content Librarian
June gives us so many reasons to celebrate, and not just because it's my birthday month! The solstice is here, we can enjoy a change in seasons, and we have the opportunity to reflect on a year that is at its peak. But, if you're noticing that you see more rainbows in June, you're not alone: it's PRIDE! This is the time when we can all come together and celebrate all members of our LGBTQIA+ community, recognizing the contributions that they have made and continue to make every day.
Celebrated in June, in remembrance of the Stonewall Uprising in 1969, Pride has become a part of our culture. In times when book banning in our libraries and schools is at an all-time high, it is important that we remember all of the members of our community have stories to tell and elevate and that everyone has the right to have a voice.
Here are some great books that your patrons, LGBTQIA+ or allies, will enjoy reading this June!
Reads for Pride Month
Grandad's Camper by Harry Woodgate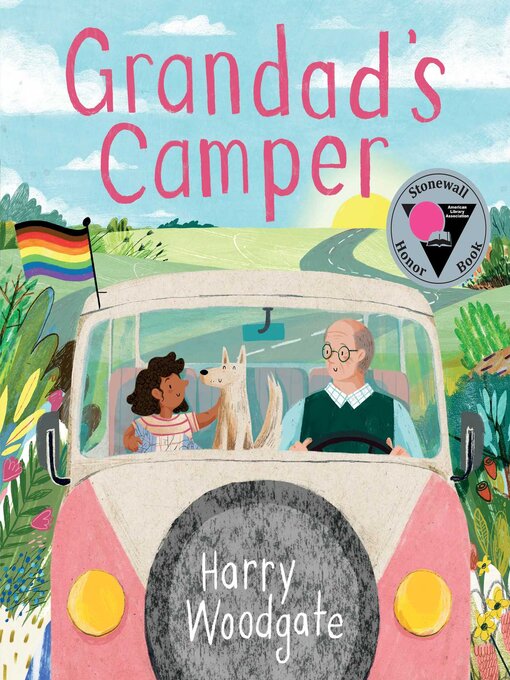 This is the sweet story of a girl and her Grandad, as they navigate their grief after the loss of Gramps, Grandad's longtime partner. The winner of "Best Illustrated Book" from the Waterstone's Children's Book Prize, 2022 and a Stonewall Honor Book, along with starred reviews from Kirkus and School Library Journal, Grandad's Camper by Harry Woodgate takes us through Gramps and Grandad's love story to the present day, where Gramps has passed away and left behind those who miss him.
Gramps and Grandad built their relationship on travelling everywhere in their pink camper van. When our narrator wonders why Grandad no longer travels, he states he's too sad to do so without Gramps. That is when our narrator suggests that Grandad and her journey together, in honor of Gramps.
This story has wonderful representation. Not only does it normalize a gay couple with a family, Grandad is white and Gramps was Black. Peppered throughout the beautiful illustrations are allusions to gay culture, with flags and symbols throughout. Our narrator clearly has the same love of adventure that her grandparents did, and you will be sad to come to the end of the pages and wonder what other trips that they will have in the future.
Purchase in Marketplace here.
---
The Fairest in the Land by Lesléa Newman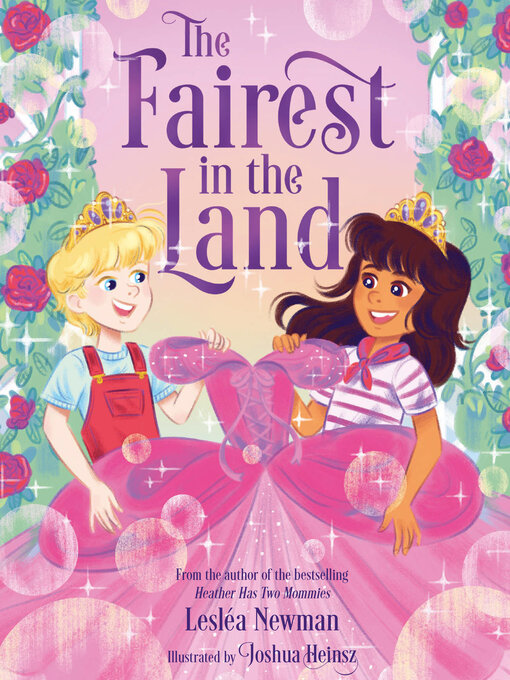 I know we're not supposed to judge a book by its cover, but as someone with a princess-loving preschooler, this cover caught my eye right away. If you or someone to whom you read picture books also loves all things pink and glittery, Fairest in the Land by Lesléa Newman will probably also be a book that will bring them many smiles, with its colorful illustrations and great message.
Annabelle and Benjamin love to play dress-up together, but they have a problem, both of them want to be the princess. Annabelle, seeing how happy this makes Benjamin, usually lets him claim the traditionally feminine roles, while she dons the more traditionally masculine costumes, but she's not having as much fun doing this. When she gets the courage to speak up about not feeling like this role is right for her, Benjamin has an amazing idea, they can both be princesses and both have fun!
Newman wrote the first major children's book to feature a lesbian couple, Heather Has Two Mommies, and this newest work does a wonderful job of explaining identity to children, along with a little message about sharing, as well. By the end of the story, Benjamin and Annabelle are both comfortable with their representation on the outside and how it matches their insides, while understanding that it need not fall into anyone else's ideals of what is "normal' and "good". This is a must-read for all lovers of sparkles!
Purchase in Marketplace here.
---
The Sunbearer Trials by Aiden Thomas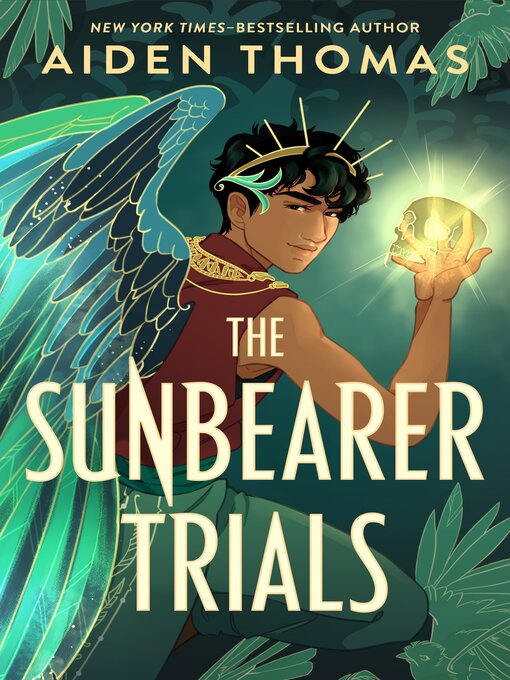 Are you excited about the upcoming Ballad of Songbrids and Snakes adaptation? Did you spend a majority of your free time as a child reading D'Aulaires' Book of Greek Myths? Are you a fan of Rick Riordan and/or Neil Gaiman? If you answered yes to any of these, and even if you didn't, you will want to pick up The Sunbearer Trials by Aiden Thomas. This starter of a duology has received starred reviews from Booklist, Publisher's Weekly, and School Library Journal for a reason, it is a truly immersive story for fans of a life-or-death competition with a heavy dose of Mexican mythology-inspired fantasy.
Teo, the trans son of the goddess of birds and a rather normal Jade, doesn't believe he'll be one of the 10 selected for the Sunbearer Trials, a competition where the winner finds glory and the loser is sacrificed in order to power the world. When he finds himself a competitor, along with another Jade and his handsome ex-best friend (and current distraction) Aurelio, he must find a way to make sure that they all survive, even if it means working together.
You might recognize Aiden Thomas, himself trans and Latinx, from his bestselling Cemetery Boys. This new story shows us that he can world-build with the best YA fantasy writers, and you will find yourself fully immersed in the Trials and the lives of all of those in them and around them. My only caution at reading this is that we still have no publication date announced for the second book, so I apologize in advance for the "book hangover" you will have without resolution!
Purchase in Marketplace here.
---
This Delicious Death by Kayla Cottingham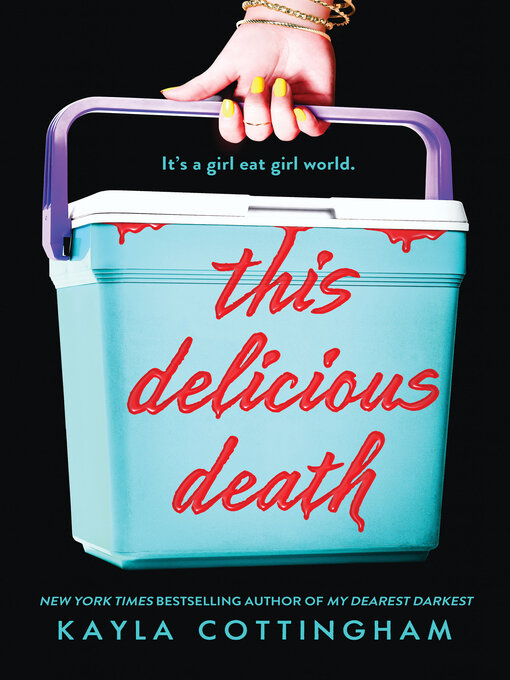 Since Yellowjackets is still the talk of the town (I can't possibly get another streaming service, so I confess I haven't seen it!), I would be remiss if I did not include this sapphic cannibal horror story, that also has a bit of climate fiction flair, This Delicious Death by Kayla Cottingham. This genre-bending book has received a starred review from Publishers Weekly, so I'm not the only one who thinks that you should give this a look, assuming you have a strong stomach.
Two years after a mysterious pathogen is released from a melted polar ice cap that causes those affected (known as Hollows) to crave human flesh, life has returned to as normal as it can, when scientists invent SynFlesh, which replicates human flesh and satiates Hollows cravings. Four high school best friends, all Hollows themselves, find themselves at a music festival, looking to have one last "normal" summer before they graduate. When one of them "goes feral" on night one and eats one of the band members, this kicks off a rapidly growing body count and a mystery as to who is actually causing all of this chaos.
The characters in this story are all diverse, both in identify and race, and the use of an unspeakable hunger as an othering device is one that will resonate to many, especially teens from marginalized communities, who are often told that their desires fall outside of what is acceptable by society. There is a bit of romance to provide some levity, but this one is really best for your fans of all things zombie and horror!
Purchase in Marketplace here.
---
Working Girls: Trixie and Katya's Guide to Professional Womanhood by Trixie Mattel and Katya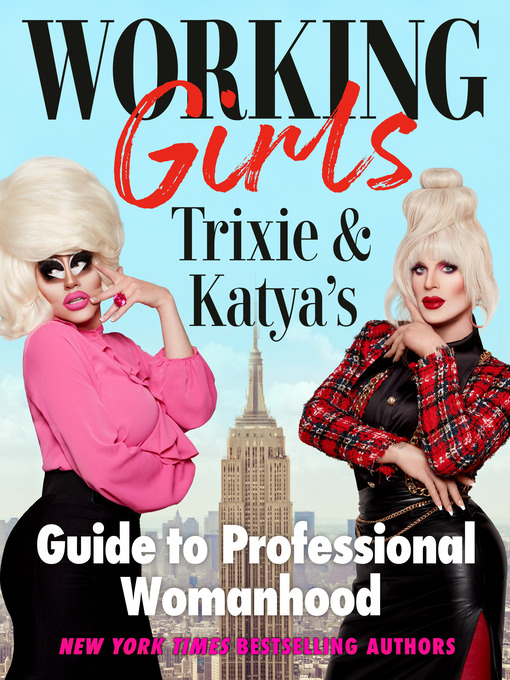 If you, like me, plan on spending all of June watching new episodes of RuPaul's Drag Race All Stars, then you need to make sure that you have Working Girls: Trixie and Katya's Guide to Professional Womanhood by Trixie Mattel and Katya and ready to go as well, preferably on audiobook, as they narrate, but also in ebook, as the pictures are fabulous.   
This is the sequel to their breakout success, Trixie and Katya's Guide to Modern Womanhood, and we've picked up right where they left off, as they impart more life lessons to all of us. This time, they are focusing on the world of work, including everything from service industry jobs to climbing to the top of the corporate ladder. While full of jokes and NSFW topics, this book does have a great amount of heart, especially when they delve into their own changing experiences in the professional world as their stars have risen over the years.
Trixie and Katya are two of the drag world's biggest stars, having both been on RuPaul's Drag Race and All Stars (Trixie won Season 3), and they both know a thing or two about being funny, but also being honest. The duo has worked together on many projects, and you can tell that they are comfortable with each other, but more importantly, they are both comfortable with themselves, which hopefully can inspire others to be the same.
Purchase in Marketplace here.
---
The Sleeping Car Porter by Suzette Mayr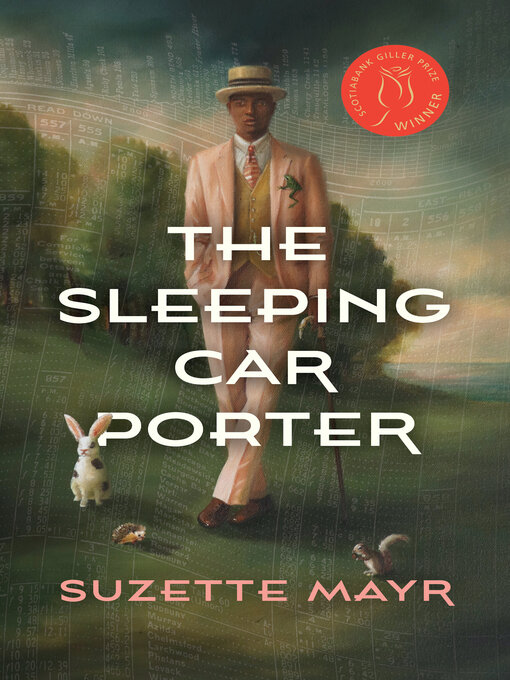 Queer people have existed throughout human history, and while The Sleeping Car Porter by Suzette Mayr is not a story from thousands of years ago, it is an important work of historical fiction about a railroad porter in 1920s Canada and the very human feelings of desire and anxiety. This book has won the 2022 Giller Prize, was a Publishers Weekly starred review, made many 2022 Best-Of lists, and at under 230 pages, can be read in a weekend.
Baxter has one dream, become a dentist, but as a gay Black man working as a train porter, his path to achieving that goal is full of obstacles. He has nearly saved up all of the money that he needs for his tuition, a nearly impossible task given that his salary docked frequently based on passenger feedback and he is a few demerits, which are based solely on those same passengers, away from being fired altogether. When an unexpected delay results in additional days on the train, Baxter battles his own body's sleep deprivation, as he continues to cater to the needs and the secrets of passengers who do not see him as a human, all so that he can some day leave this life behind.
This book is the first LGBTQIA+ story to have won the Giller Prize, and Mayr is the first LGTBQIA writer to have won, as well. Mayr's story is surreal and raw and her writing brings Baxter to life. I found this book to be eye-opening. Baxter's humanity is evident on every page, as is the heartbreak that he and his fellow employees endure from the passengers on the train who call all of them "George," regardless of their actual names.
Purchase in Marketplace here.
---
Chef's Choice by T.J. Alexander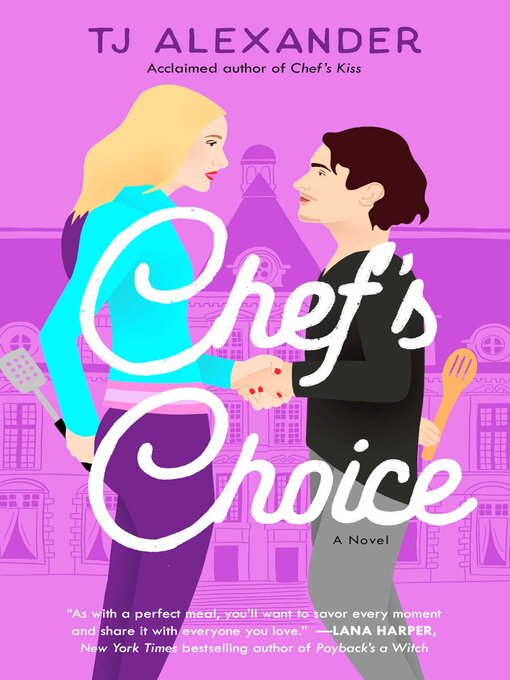 I'm a huge romance reader, so it would be against my brand to not have at least a couple of romance recommendations on here. Add in that this one has one of my favorite romance tropes, fake dating, and this is a must-read on my list. But you don't just have to take my word for it, Library Journal also gave a starred review to TJ Alexander's Chef Choice, the sequel to the highly well-reviewed Chef's Kiss.
When trans woman Luna finds herself suddenly unemployed, she goes to visit her friend and roommate on the set of her cooking show. Little did she know, that choice would lead her to bump into Jean-Pierre, a trans man with a problem, he needs a girlfriend and a sous chef to help him with a culinary test, if his famous grandfather will let him take over the family culinary empire. Luna can learn to cook, especially with the monetary offer he's put in front of her, but can she learn to control her growing feelings as she and Jean-Pierre grow closer?
 TJ Alexander had a big hit with the first book in the series, and readers will be excited to see the main characters from Chef's Kiss, who are bisexual and nonbinary, back in a meaningful, but not overbearing way. The representation here is amazing, especially chronicaling the places where Luna and Jean-Pierre are in their personal journeys with their queer identity, which are very different from each other. This book will leave you hungry (literally!) for more.
Purchase in Marketplace here.
---
Hijab Butch Blues by Lamya H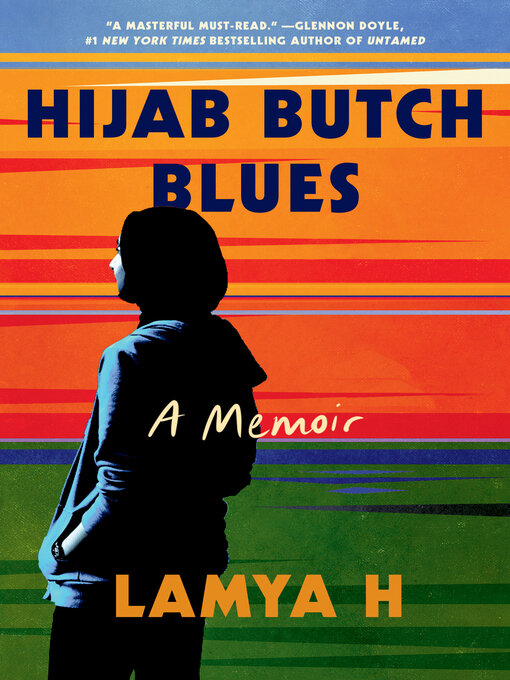 I love a well-written and unique memoir, so when I heard about this book, I knew it would be one I had to read. We are all striving to find community and acceptance in this life, but what if you found yourself on the outside looking in of all of the groups in which you want to belong? So Lamya H finds herself as a queer Muslim in the 21st century in her memoir Hijab Butch Blues. This book has made many "Anticipated" reads lists for a reason, it is that well-written, unique memoir that many, not just me, look to enjoy.
In her early teens, Lamya realizes that she has a crush, but not on someone that she "should", as it is her female teacher. Growing up in the Middle East, feelings of same sex attraction should be hidden, so she does, finding solace in her interpretations of passages in the Quaran that she interprets through a queer lens. When she moves to America, she is surrounded by Islamophobia, including in LGBTQIA+ spaces that she thought would be welcoming. However, this is a story of hope as she does find a community of queer Muslims that embrace and love her.
Lamya H is a pseudonym, but even though we don't know her name, we get to know her so deeply in this very personal work. This is a great read for those who are struggling to find a community that is truly theirs, as sometimes accepting spaces can have barriers. This could easily be a story of sadness, and while she does have a difficult road, it is truly a story of hope.
Purchase in Marketplace here.
---
The Romantic Agenda by Claire Kann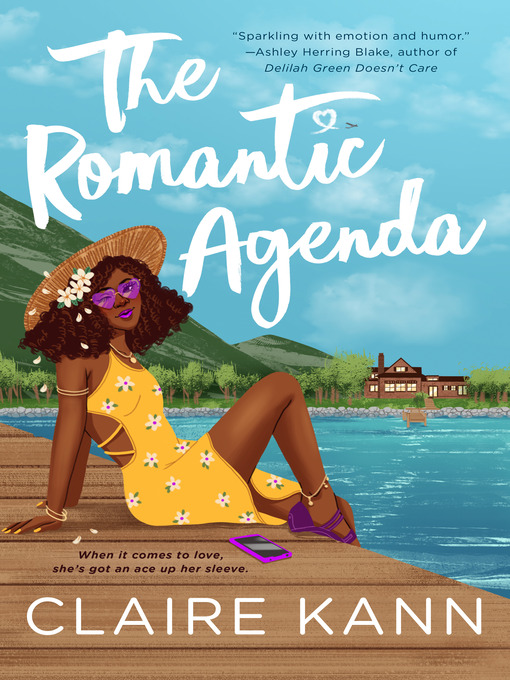 I promised a couple of romance novels, so here is my second! Sometimes a book really has the power to pull you in and block out the rest of the world. Such was the case when I was reading The Romantic Agenda by Claire Kann and found myself missing my child finishing up their swim lesson and having to scramble, apologizing to everyone for being lost in my book.
Joy is a Black, asexual woman who has built herself a great life with her cat, her sense of humor, and her best friend, boss, and secret love, Malcolm. Malcolm is ready to get even more serious with his girlfriend, Summer, and invites her on a getaway, but when Summer invites her friend Fox on this trip, too, Malcolm invites Joy to come along too. Joy and Fox become quick allies in wanting to break up their friends, and scheme to fake date (I might have a romance type?) in order to make them jealous. But, as they spend more and more time together, Joy finds their relationship changing in ways she did not expect.
This book is so important for many reasons. It is Kann's first adult title, having written several wonderful YA and Juvenile titles, and that is news all on its own. A romance with an asexual main character might be something that will confuse some at the outset, but this novel does an amazing job of showing the spectrum of the asexual experience in regards to attraction, dating, and romance. This needs to be in your beach bag this June.
Purchase in Marketplace here.
---
How Far the Light Reaches by Sabrina Imbler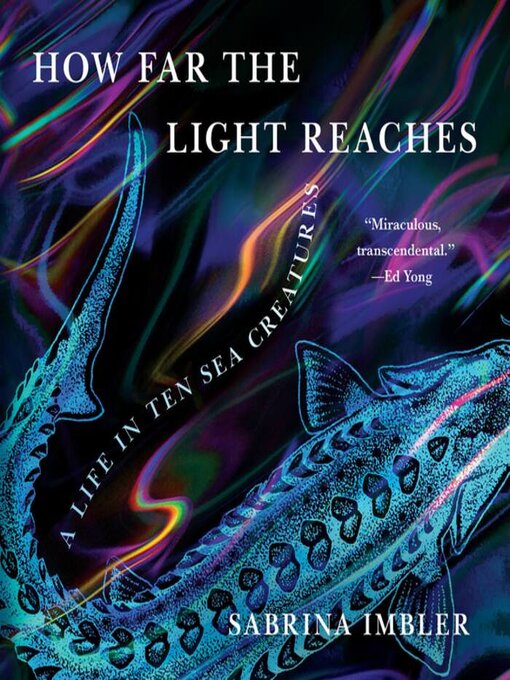 This book was recommended to me during one of the OverDrive Librarian team's book chat lunches as a "must-read" book, and after delving into its depths, I understand why. How Far the Light Reaches by Sabrina Imbler is the story for everyone who has looked at the sea and been overwhelmed by its power and secrets, but also those who strive to know more about humanity.
This memoir/essay/science writing mashup is told in 10 chapters, each about a separate sea creature, that examines the animal itself, while also turning the lens back towards the author and the human experience. A mother octopus starves itself for months while she protects her eggs. Deep sea crabs live a life without light from the sun and survive on the bounty from the Earth's core. A sturgeon is forced to adapt to a world that has been forever altered by human progress and pollution. While explaining about all of these creatures, Imbler also looks to explain us.
Imbler is an outsider themselves, as a queer, biracial author, working in the field of science journalism, which is predominantly male and white. This, at its core, is a book about identity and what makes us who we are, be we human or sea creature. You will learn a great deal about the depths of the ocean, while also contemplating larger questions about self. This is a nonfiction title that will stick with you long after you finish the last page, but be warned, you will find yourself spouting seemingly random facts about the ocean to everyone around you.
Purchase in Marketplace here.
---
Find more Pride reads in Marketplace
Now, more than ever, it is important that we highlight the numerous great works that we have by and for the LGBTQIA+ community. Let's read the rainbow this June and show our support not only through parades and parties, but also by making our spaces representative to all!
Check out some other great lists made by our OverDrive librarians to get your Pride collection going:
Browse blog and media articles