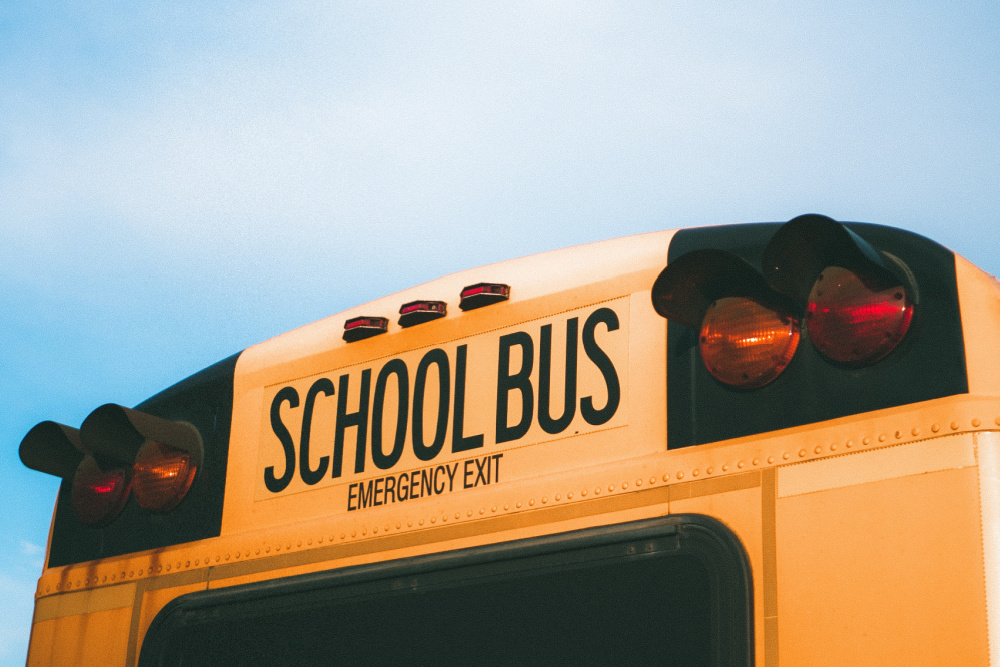 Celebrate the new school year with new reads and new adventures
My nephew started Kindergarten last week. In the pictures my sister sent me, his smile was big beneath the bright blue hoodie he wore that resembled a beloved video game character.  
Growing up, I always loved the first day of school and the hope and optimism it brought. New school supplies to use, new friends to make, new things to learn, and new books to read. Granted, I was not the best student academically-speaking; I often ignored homework in favor of staying up too late to write stories. 
As an adult, I still feel the siren call of the school supply aisle that blossoms every autumn at my local Target. But now I can buy as many blank notebooks as my little writer heart desires, and I don't have to worry about forgetting to turn in my math homework (although those dreams about not having your schedule on the first day of school never seem to stop no matter how long it's been since you graduated). 
Now that school is back in session, your library is sure to see an uptick in students coming in after school to catch up with friends, do their homework, and take advantage of the unique resources your library offers them. This means in addition to pens and pencils, now is also the perfect time for public libraries to stock up on other essential school supplies like ebooks, audiobooks, streaming video and more in our Back to School sale. 
Save on thousands of juvenile & YA ebooks and audiobooks in our Back to School Sale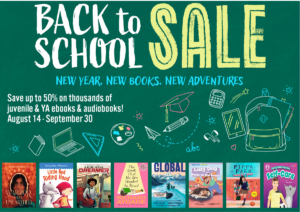 Between now and Sept. 30, you can save up to 50% on thousands of titles for all the students in your community: from the teenagers who are already feeling that senioritis to the littlest readers aiming to complete 1000 books before it's their turn to hop up on the yellow school bus. 
Visit Marketplace to start shopping our Back to School Sale and see all the featured collections, including: 
Stream your savings with Kanopy
After his first day of Kindergarten, my nephew spent the afternoon decompressing with some screen time. I tend to do the same after a long day of work, and now you can give your community the best in streaming video with Kanopy. 
As part of our Back to School Sale, when you buy 2 or more Kanopy PLUS packs, you'll get 25% off the total. Kanopy PLUS is Kanopy's newest subscription model, and an easy way to introduce a strong, thoughtful streaming catalog to patrons.  With pre-curated, themed PLUS Packs, you can unlock the library world's best videos sure to delight every patron. Pay up front annually, and we handle the rest! 
Choose 2 or more of the following PLUS packs to save 25%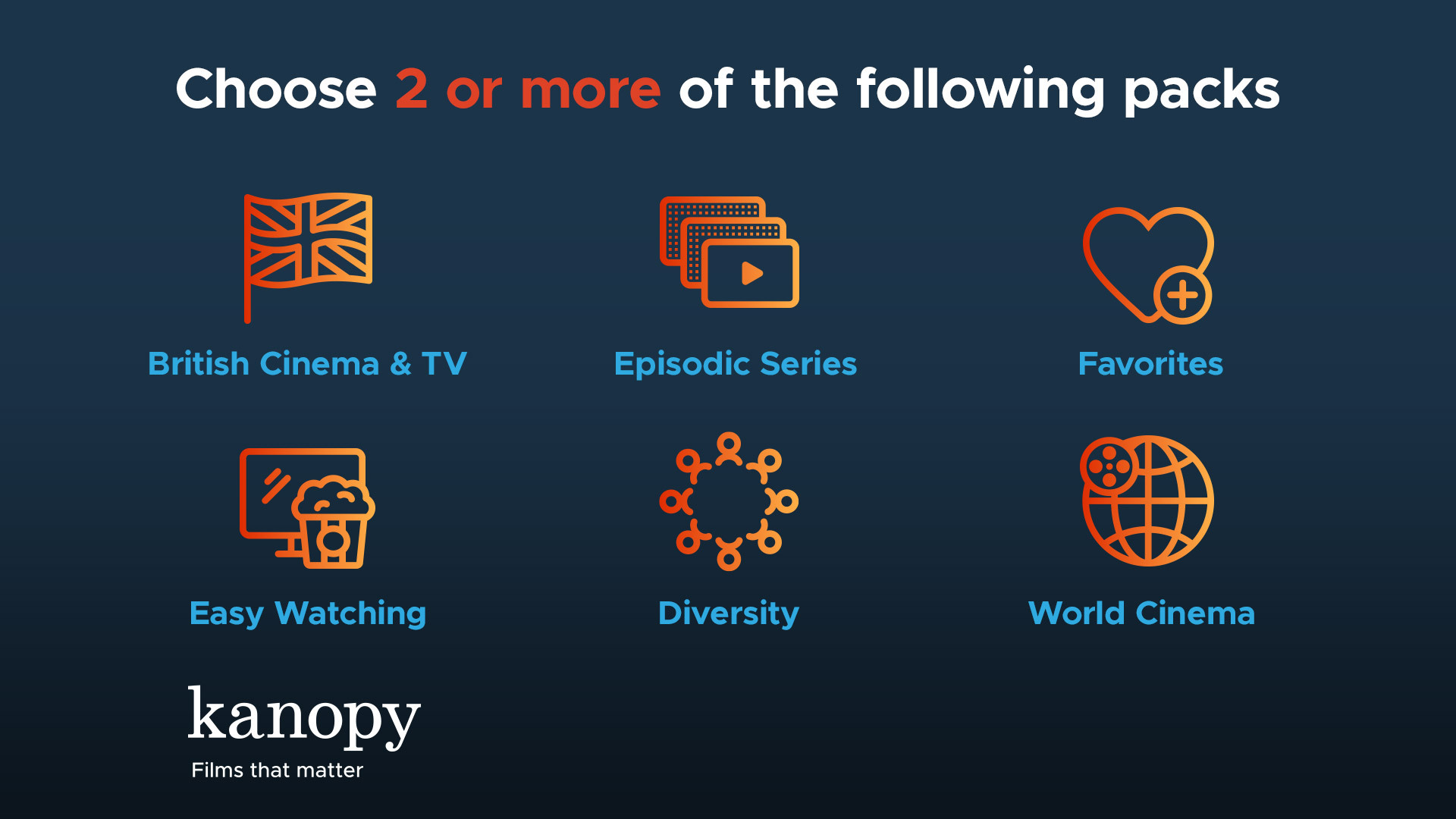 British Cinema & TV: A unique blend of intriguing mysteries, addictive dramas, and big-hearted comedies for your Anglophile patrons who relish proper British movies and TV series. 
Diversity: A broad range of popular and compelling films and documentaries that focus on diverse stories and storytellers. These powerful titles broaden viewpoints and help enrich understanding. 

Easy Watching: Crowd-pleasing comedies, fun and entertaining documentaries, popular classic cinema, and family-friendly films. These stories will entertain and charm your community. 

Episodic Series: A kaleidoscope of bingeable dramas, thrilling narratives, and documentaries with something for everyone: thrillers, classic theater, reality series, historical procedurals, and much more. 
Favorites: Staff and patron picks featuring crowd pleasers and acclaimed actors. These dramas, thrillers, documentaries, and television series will please a range of audiences. 

World Cinema: A selection of international films that span various cultures, this Pack unlocks recent theatrical hits and critically acclaimed classics from various genres to your patrons.  
Visit Kanopy to get started.
Trending titles for back to school 
On Wed. Sept. 13, 2023 at 2:00 pm ET, join our panel of experts in a roundtable discussion as they share content trends, showcase Kanopy streaming video titles you won't want to miss, and highlight favorite titles from our Back to School sale. Register today for this free, one-hour webinar!  
NEW! Supersonic Phonics & Decodables Exclusive Sim Use Package
Start building key literacy skills today thanks to the complete fiction and nonfiction phonics and decodables programs from Jump! and Bearport Publishing. This new Simultaneous Use package containing over 200 titles supporting literacy growth PreK-4 is available only from OverDrive. Visit Marketplace to add the complete package. 
Tags In
Browse blog and media articles