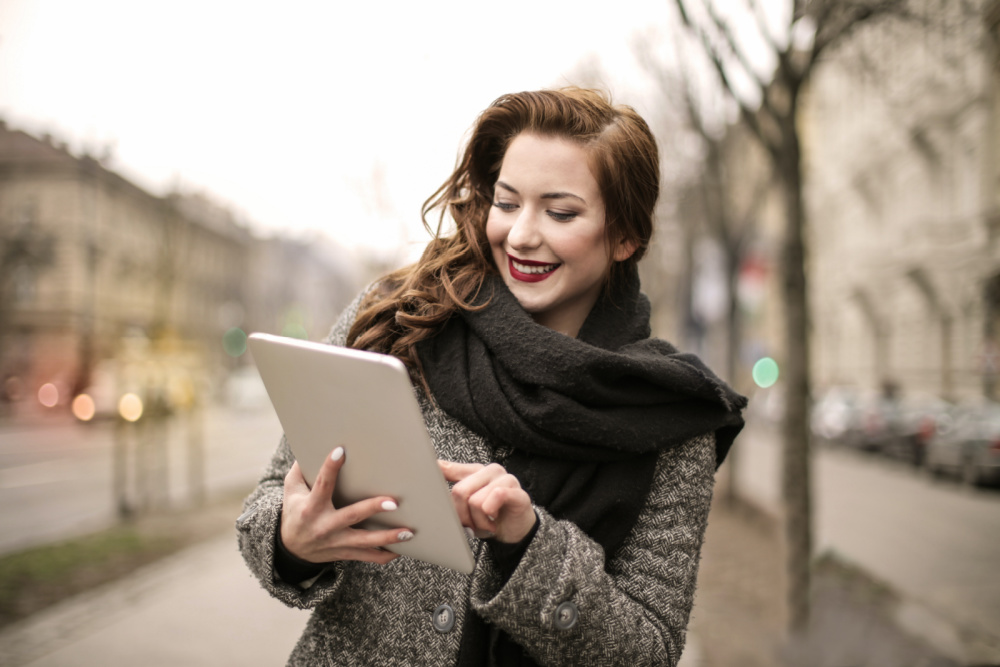 Support literacy in your community during Library Card Sign-Up Month
September is an important month for literacy and libraries. It is the month when we celebrate World Literacy Day on September 8 and Library Card Sign-Up Month. Both of these events are aimed at promoting the importance of reading and literacy in our communities. 
International Literacy Day is September 8
For nearly 60 years, the United Nations Education, Scientific and Cultural Organization (UNESCO) has celebrated International Literacy Day every September 8 to raise awareness about the importance of literacy and to promote literacy worldwide. 
According to UNESCO, there are over 770 million illiterate adults around the world and most of them are women. This has far-reaching consequences, including limited access to education, employment, and economic opportunities. International Literacy Day is a reminder that literacy is essential for personal and societal growth, and that efforts must be made to ensure that everyone has access to basic literacy skills. 
Illiteracy is a persistent problem worldwide, affecting individuals and communities in numerous ways. However, libraries have emerged as crucial institutions in the fight against illiteracy.  
Why libraries matter
Libraries are more than just buildings with a collection of books. They are community hubs that offer a range of resources and programming for people of all ages and interests. From storytimes for children to book clubs for adults, libraries offer opportunities for learning, discovery, and engagement. And, of course, libraries remain an important source of free information, entertainment, and education. 
By providing access to books, digital resources, and programming that support learning, libraries are a hub for kids, teens, and adults who might not otherwise have access to resources that are essential for developing and nurturing literacy skills.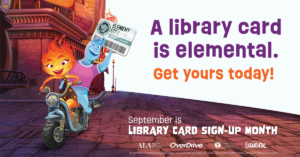 September is Library Card Sign-Up Month
Library Card Sign-Up Month is an initiative that is promoted by the American Library Association (ALA) each September. The aim is to encourage people of all ages to sign up for a library card and take advantage of all the resources that libraries have to offer. This year's theme is A Library Card is Elemental and highlights the significant resources available at your library – all you need is a library card!  
Here are some ways a library card is elemental in supporting literacy:
Access to books and resources
Libraries are treasure troves of knowledge, providing a wide range of books, magazines, newspapers, and digital resources. They enable individuals of all socioeconomic backgrounds to access reading materials that would otherwise be unaffordable. Libraries also offer a diverse collection of books in different languages, catering to the needs of multicultural communities, and promoting inclusiveness.
Promote a reading culture
Libraries actively promote and encourage reading as a recreational and educational activity. Through engaging programs such as storytelling sessions, author visits, book clubs, and reading challenges, libraries foster a love for books and the written word. By creating an environment that celebrates reading, libraries inspire individuals of all ages to develop a lifelong reading habit, which is fundamental to combating illiteracy.
Provide literacy programs
Recognizing the need for targeted programs, libraries often host literacy initiatives for children, adults, and marginalized populations. Storytime sessions, summer reading programs, and after-school activities help children develop reading skills and ignite their imagination. Adult literacy programs offer support to those eager to improve their reading and writing abilities, empowering them to navigate their lives with confidence. Libraries also cooperate with local community organizations and educational institutions to provide specialized literacy courses and resources, ensuring that everyone has the opportunity to learn and grow. 
Encourage digital literacy
In an increasingly digital world, libraries bridge the gap between technology and literacy by providing access to computers, internet connectivity, and digital resources. Libraries offer computer classes and workshops to equip individuals with the necessary digital skills, enabling them to participate fully in the modern world. By addressing digital literacy, libraries are instrumental in combating the new form of illiteracy arising from the digital divide.
Community Engagement and Support
Libraries serve as community hubs, fostering a sense of belonging and engagement. They collaborate with schools, community organizations, and local businesses to provide educational and cultural programs for individuals of all ages. Libraries offer homework help, resume-building assistance, and job search resources, empowering individuals to enhance their skills and employability. Community-centered libraries identify and address the specific literacy needs of their regions, offering tailored services to combat illiteracy effectively.
Browse blog and media articles