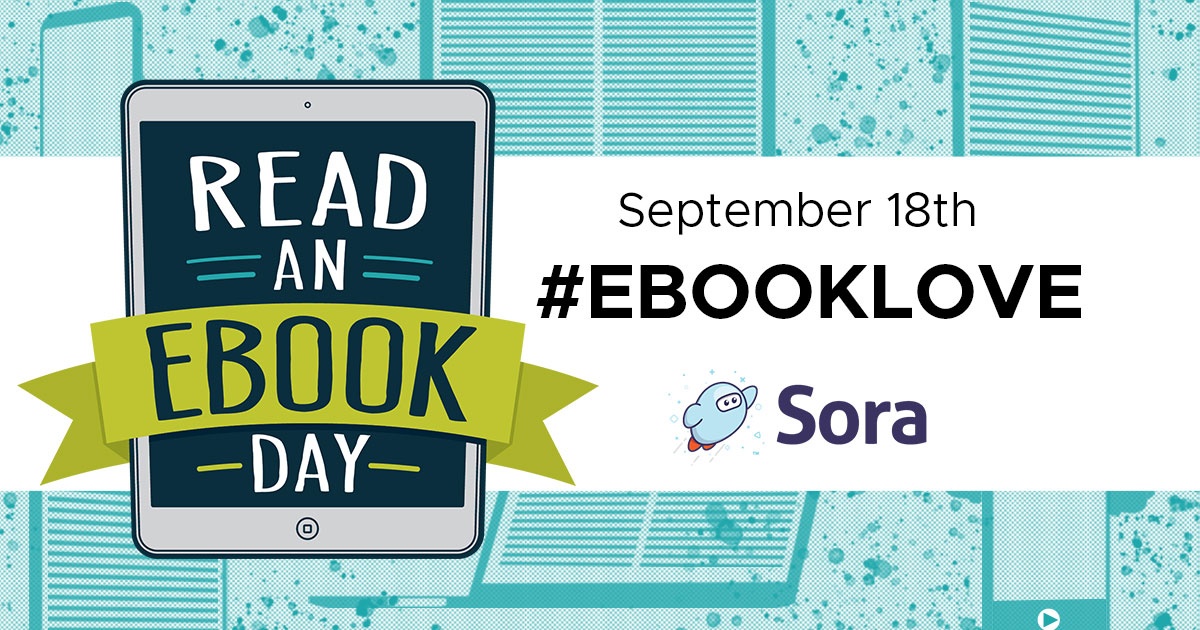 Read an Ebook Day is coming Sept. 18! Use these 4 tips to help students participate.
For almost a decade now, book lovers from around the world have been coming together to share a love of digital reading for Read an Ebook Day on Sept. 18.
For some of your students, your school's digital library might be their most important – or perhaps even their only – gateway to new books. So, it's worth celebrating the medium that provides more reading access to more students with just a tap, no matter where they are or how far away they are from the classroom.
1. Promote Read an Ebook Day with free resources
Before Sept. 18, be sure to grab some of the free marketing assets from the OverDrive Resource Center to spread the word about your school's digital books in Sora to students. Share on social media, or create a fun visual display to showcase in a high-traffic spot in your school.
For other promotional ideas, turn to some of our 2023 School Stars for inspiration!
2. Help students find their next great read
No matter what type of ebook you're looking for, we've got a recommendation! To find new books and access supplemental resources like author interviews (courtesy of OverDrive's own Professional Book Nerds!), visit readanebookday.com.
3. Plan to set aside some reading time
Make it easy for your students to celebrate by setting aside time throughout the day specifically for them to read.  For example, you can incentivize them to earn a new badge in Sora, or use some of the recommended Read an Ebook Day titles to plan a fun event like an ebook "tasting" to help them along on their next great reading adventure.
4. Share the #EbookLove on social on September 18!
Share what you and your students are reading by using the hashtag #ebooklove. Anyone who uses the hashtag on social media will be entered to win a giveaway.
Tech is now an essential part of kids' everyday lives – but you can make sure they get the most out of their screen time with digital reading! We hope you and your students will join us in celebrating Read an Ebook Day on Sept. 18!
Tags In
Browse blog and media articles