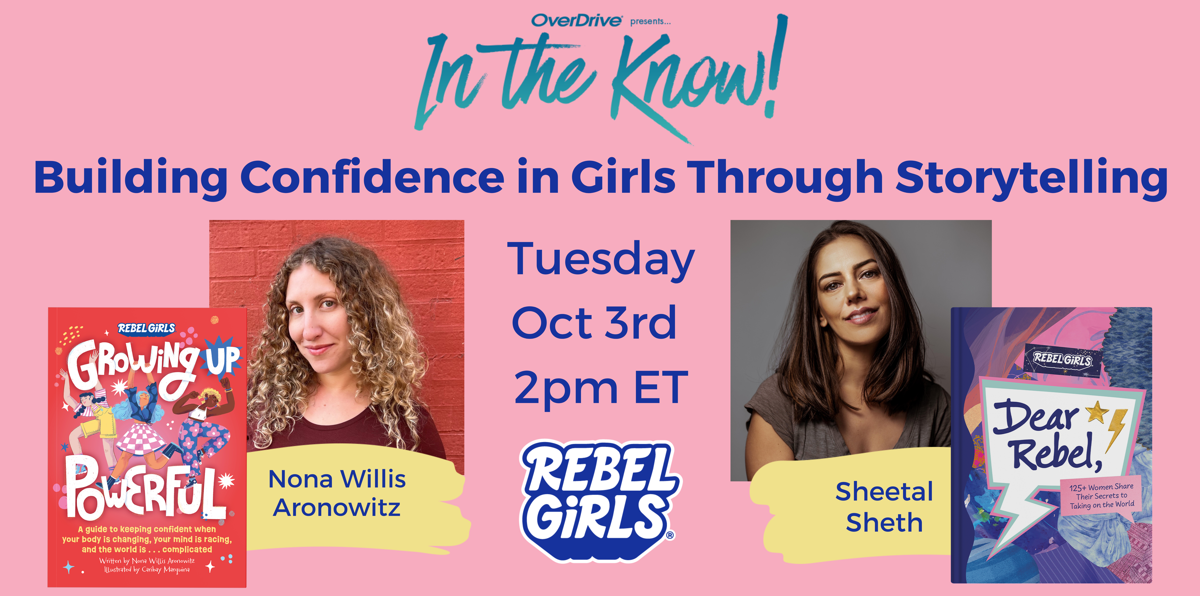 Building confidence in girls with DK and Rebel Girls
Save the date and make plans to tune into our next In the Know presentation with DK and Rebel Girls – Building Confidence in Girls Through Storytelling – on Tuesday, October 3 at 2pm EST. Register here.
Rebel Girls is a global multi-platform brand dedicated to amplifying stories of real-life, extraordinary women throughout history, geography, and other fields of excellence. Best known for the New York Times bestselling book series Good Night Stories for Rebel Girls, this exclusive virtual event, in partnership with OverDrive, will feature an inspiring conversation with author and Teen Vogue advice columnist, Nona Willis Aronowitz, and award-winning actress, activist, and author, Sheetal Sheth, as they discuss what's on the mind of girls today. This event will also show how the books girls read can empower them to chase their dreams, face their fears, and become their most confident selves with the titles from Rebel Girls' catalog.
Library partners interested in getting a sneak peek at the titles available from Rebel Girls can shop the catalog in OverDrive's Marketplace. Nona Willis Aronowitz's title Growing Up Powerful is now available and Dear Rebel: 145 Women Share Their Best Advice for the Girls of Today is available for preorder and will be available to add to digital shelves the day of the In the Know event.
This is a unique opportunity to hear directly from DK and Rebel Girls and their authors about the titles they are most excited about getting in the hands of young readers. Register today to be in the know!
To view recordings from previous In the Know presentations and to stay up to date on upcoming presentations, be sure to check out the dedicated news alert in Marketplace.
Tags In
Browse blog and media articles