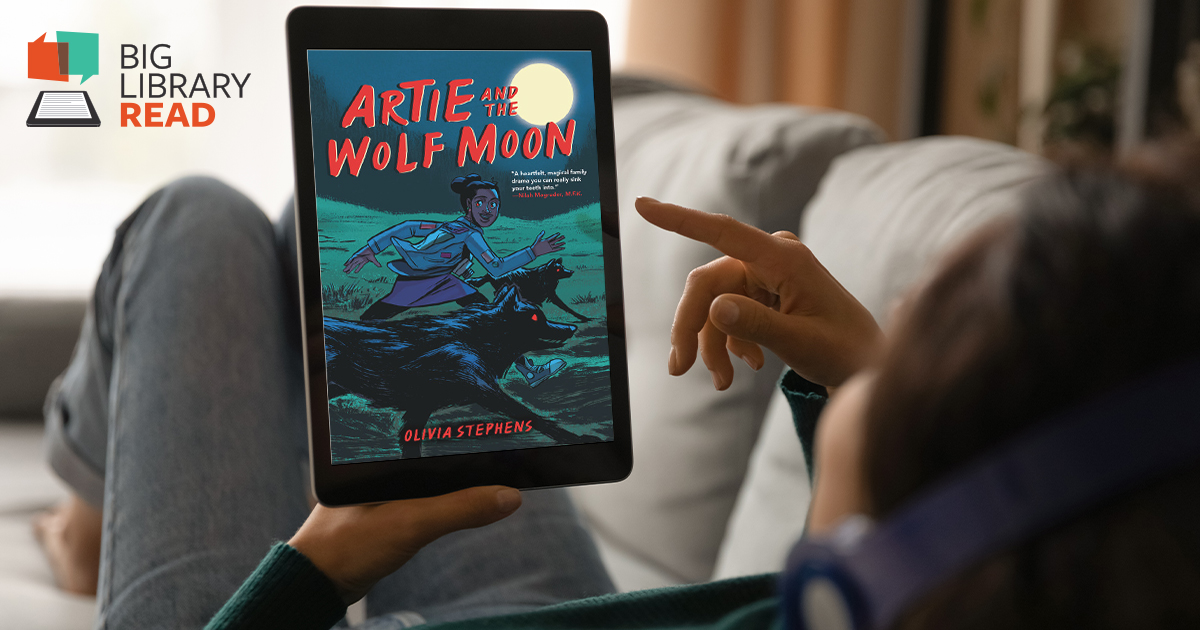 There's still time to join us for 10 years of Big Library Read!
For 10 years, readers all over the world have come together for  Big Library Read! From cooking up a storm with Art of the Pie to learning the other side of the story in The Other Einstein and celebrating Indigenous voices with A Snake Falls to Earth, our global ebook club has taken us around the world and back again as we explored new places, met characters we'll never forget, and lost ourselves in the pages of a story. 
Our latest Big Library Read is happening now and there is still time for you to join! Between now and Nov. 16, the ebook and audiobook of Artie and the Wolf Moon by Olivia Stephens are available on Libby and Sora* without waitlist or holds. 
If you're a library or school partner looking to promote BLR to your community, download our free marketing materials to access social media graphics and suggested social media posts. On the BLR website you'll also find a letter from the author and a reading group guide you can use to facilitate discussion at your library. Readers can join the conversation by visiting our discussion board and sharing their thoughts.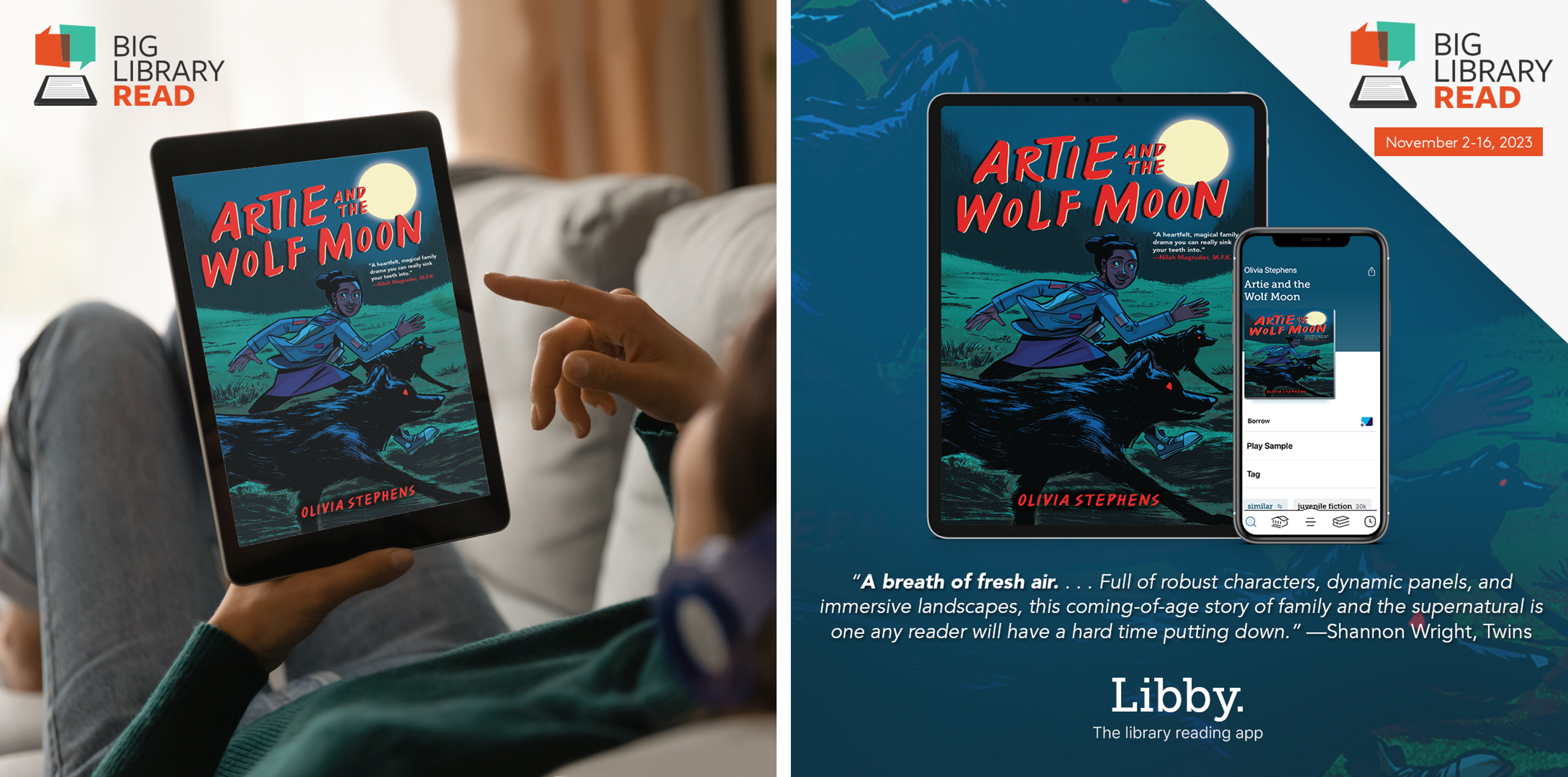 About
Artie and the Wolf Moon
After sneaking out against her mother's wishes, Artie Irvin spots a massive wolf—then watches it don a bathrobe and transform into her mom. Thrilled to discover she comes from a line of werewolves, Artie asks her mom to share everything—including the story of Artie's late father. Her mom reluctantly agrees. And to help Artie figure out her own wolflike abilities, her mom recruits some old family friends. Artie thrives in her new community and even develops a crush on her new friend Maya. But as she learns the history of werewolves and her own parents' past, she'll find that wolves aren't the scariest thing in the woods—vampires are.  
*Artie and the Wolf Moon has a default content access level of YA. It is up to your school or administration to determine whether you will exclusively allow high school access or to also allow middle school participation. 
Tags In
Browse blog and media articles