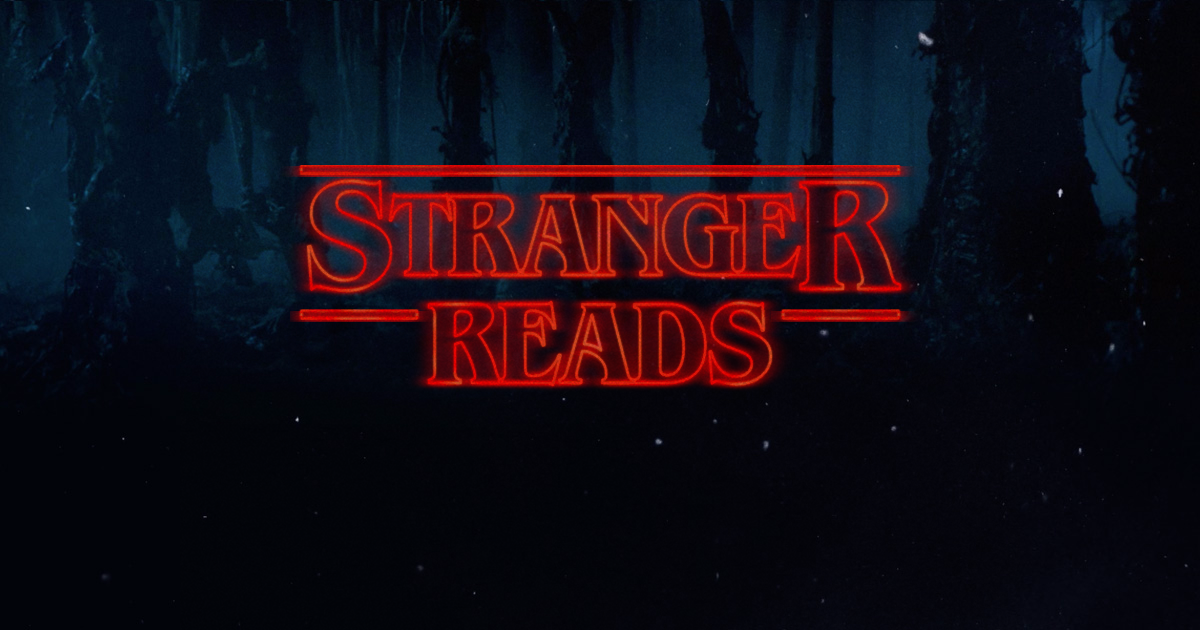 10 books to read after you binge Stranger Things
Mornings might be for coffee and contemplation, but this weekend is for binge-watching everyone's favorite Netflix series, Stranger Things. After waiting for over a year, we'll all soon sit down to uncover the next chapter of the saga in Hawkins. The Mind Flayer is back, and it appears he's less-than-thrilled that Eleven and the gang thwarted his plans in season two.
Part of the appeal of Stranger Things is its "binge-ability." We expect many people will spend this weekend getting through the entire season only to be left with a giant hole in their pop culture heart. That's where we come in. Here are 10 books to help replace the Stranger Things-sized hole in your heart that's sure to be present in the near future.
Stranger Things Read-Alikes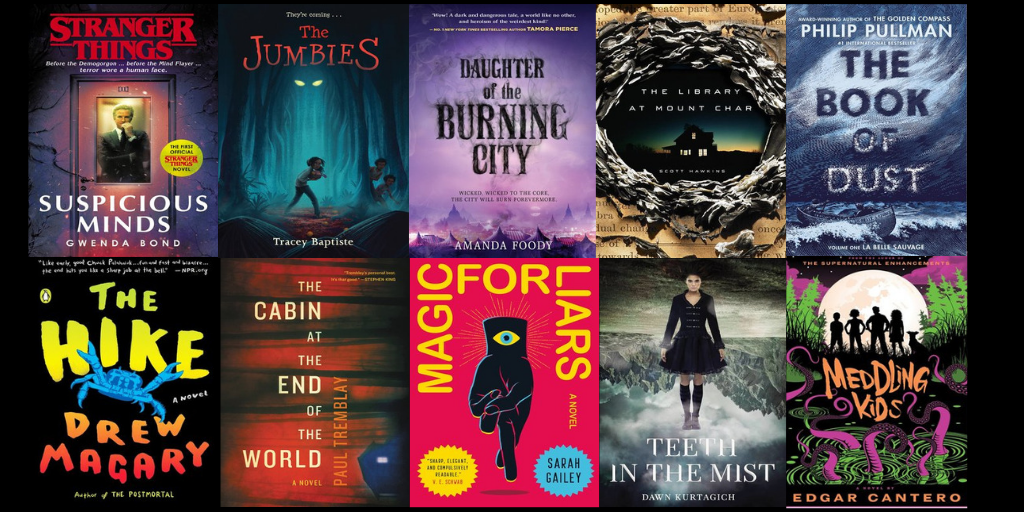 Suspicious Minds by Gwenda Bond – The team behind the show aren't fools. They know people desperately want more information about how the world of Stranger Things came about. Suspicious Minds offers a unique prequel story about where Eleven came from by showing her parents' origin stories.
The Library at Mount Char by Scott Hawkins – One of the defining aspects of Stranger Things I love is that, despite being a mysterious story about aliens, monsters and intrigue, at its core, it's a story of human connection and the power of these friendships. The Library at Mount Char is much the same. A plot driven by supernatural calamity, resulting in the death of a god, it's the humanity that will move your heart in this genre-defining story.
Daughter of the Burning City by Amanda Foody – A mysterious, traveling circus the size of a city complete with debauchery, magic, and an endless fire is only the beginning of this fantasy. Illusions are never what they seem in this murder mystery told through the winding, endless aisles of this wicked labyrinth.
Meddling Kids by Edgar Cantero – Sometimes you don't need a long description to understand why you should read a book. This is one of those stories. Simply put, Meddling Kids is a Scooby-Doo-type story for adults. With the perfect amount of camp and creeps, it falls right in line with the nostalgia that Stranger Things conjures up in the hearts of babies of the 80s (and 90s).
Magic for Liars by Sarah Gailey – This story will pull you into a world of mages, scientific magic and the noir atmosphere of Who Framed Roger Rabbit. Sarah Gailey's delightfully dark and dingy world of theoretical magic and murder will keep you guessing until the very last pages.
Teeth in the Mist by Dawn Kurtagich – Dawn Kurtagich writes books as if she's daring you to try and guess what will happen before you finish. You'll always be wrong. Her latest psychological story is equal parts horror and fantasy, weaving three women's stories across centuries of time into a dark, unholy singular saga.
The Jumbies by Tracey Baptiste – A spine-tingling tale rooted in Caribbean folklore about an ordinary girl who must use her extraordinary bravery — and a bit of magic — to save her island home from Jumbies, the scary spirits that haunt the forest.
The Hike by Drew Magary – Drew Magary is one the most poignant, humorous writers you'll find on the internet, and his books find a way to stop you dead in your tracks. The Hike is like a modern-day Odyssey, complete with twists, turns and a foulmouthed crab who steals every scene he's in. Also, the last page is the most jaw-dropping ending to a book you'll ever read.
Hear Drew Magary discuss The Hike on The Professional Book Nerds Podcast:

The Book of Dust by Philip Pullman – The creator of the classic His Dark Materials trilogy is back with a prequel where we learn Lyra's origin story. This is a perfect follow-up to Stranger Things, as it's sure to be the next great pop culture television series later this year.
The Cabin at the End of the World by Paul Tremblay – A home invasion story in the woods with a creepy twist of never truly knowing why the attackers are there in the first place. The only thing you'll know for certain during this story is that the world is definitely ending unless, of course, it isn't.
Looking for even more Stranger Things read-alikes? You're in luck! We've made an entire reading list for you.
Browse blog and media articles