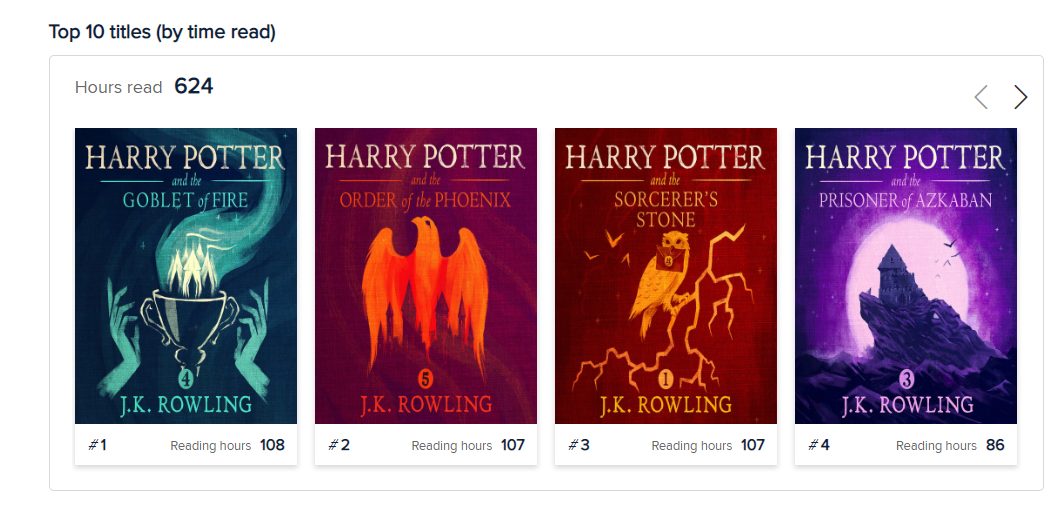 Using the Sora Activity tab to gain "Insight" into your students' reading habits
By: Sydney Kalnay , Training Specialist
With the Sora Activity tab under Insights in OverDrive Marketplace, all staff can gain a deeper understanding of students' reading interests and habits and can use that data to make even smarter decisions about using digital content in the classroom.
ACHIEVEMENTS
You're an engaged librarian in your school's media center, so you already know that students can earn badges for many simple and advanced tasks within the Sora app, such as logging in for the first time (Blast Off!), returning a title before its due date (Pass It On) and more. You may already reward students for their diligence with the customizable Achievements Leaderboard PDF from the OverDrive Resource Center, but if you haven't made the leap to tracking your students' use of the app, review the Achievements section of the Sora Activity tab.
You'll see, at a glance, which badges are being earned the most – and least – and you can use this information to create activities encouraging specific badges.
Try a simple goal such as increasing the use of audiobooks as a format (Listen Up) or seeing if your students are using the Notes feature of Sora (Write It Down). Remember that most Sora Activity features can be filtered by individual school branch, specific date ranges or even set to include or exclude books checked out through the public library to get the most precise data available.
USER ACTIVITY AND READING DATA
As a classroom teacher whose professional development goal this school year is to increase digital literacy with your students, you're actively promoting the use of Sora in your classroom and for homework. For you, a great way to use the Sora Activity tab is to see if your promotions are having an impact on student use of the app. If, for example, you create a marketing push for Sora during the busy back-to-school months, and again right before your winter break, you can check the Reading Data and User Activity sections of the Sora Activity tab to see if those months yielded larger circulation and reading numbers in comparison to months when you focused on other activities.
If you aren't seeing the increases you had hoped for, you can work with your Account Manager or OverDrive administrator on specific strategies to help raise student awareness of your digital collection, such as curated lists, print and digital marketing materials, training templates and more.
TRENDING TITLES
As an administrator or curriculum coordinator, a fun activity you can track across your staff and student body is the Trending Titles section of the Sora Activity tab. Trending Titles will display the top 10 titles for your school by checkouts and by time read, so you can see which titles are resonating the most with your community – almost like your own in-house Billboard charts… but for books!
Again, this is an area you can use to track circulation statistics around certain promotions, if you are planning those marketing efforts around specific titles or around time spent reading as a community. Trending Titles can also be used to keep your finger on the pulse of what's popular with your reading population and remind you to search for read-alikes to add to your collection to keep those readers coming back for more!
We hope these examples have sparked your creativity and given you some fresh new ways of approaching the Marketplace Insights updates. As always, we look forward to your input and ideas of how we can continue to use data to speak to and for our reading communities, so be sure to reach out to your Account Manager with suggestions and success stories!
Looking more more tips and tricks? Review more here and here.
Browse blog and media articles