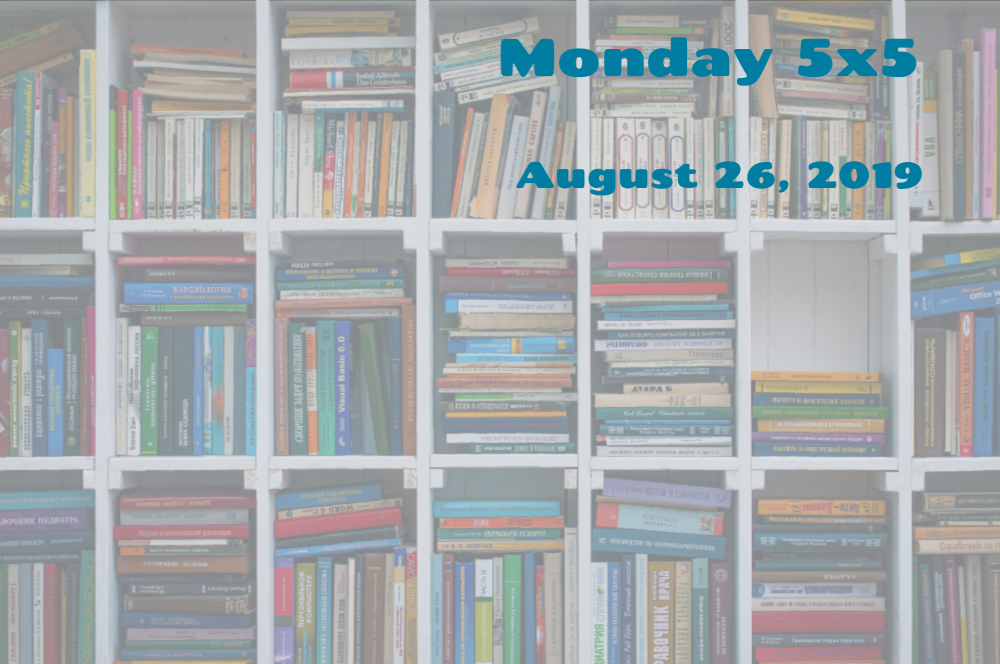 Monday 5×5 for August 26, 2019
The Independent on the bibliophiles who defy Marie Kondo
When two librarians share a house, you run out of room for books very quickly. Ask me how I know. (Before we got married, we joked about registering for more bookcases. I'm somewhat regretting our decision not to.)
LitHub wants to know can you guess these classic novels from their LOC subject categories?
Oh, sure. Seems easy in the beginning. But even with books I read and have read more than once, this tripped me up.
Longreads on the little book that lost its author
Artificial intelligence writing books and poetry. What could go wrong? (But seriously, it's interesting seeing the progression of "skill," so to speak, as the technology advances.
From The Ringer, how the Cleveland Browns and Paul DePodesta brought Moneyball to the NFL
What? It's book-related. That said, I mostly visit the Ringer website for their pop culture articles and it's been kind of weird seeing all of the pro-Browns articles circulating on the front page.
Vox defends rereading the same book over and over again
I am 100% one of those people who basically rewatch the same shows over and over again, whether it's The Office or Mad Men or, as it is right now, Orange is the New Black. I also tend to read the same books over and over again, too. In fact, I set a goal for myself at the end of last year to only read books I had never read before in 2019. I've already failed. First, I read Daisy Jones & The Six about three times (so far) and then I reread The Giver so I could read the entire quartet. The sequels were new to me but I wanted to be prepared by reading the first book, uh, first. But now I find myself in my annual summer slump where nothing in my TBR pile can keep my attention. This is usually the time when I turn to one of my five comfort reads–The Other Boleyn Girl by Philippa Gregory, The Valley of the Dolls by Jacqueline Susann, Ender's Game by Orson Scott Card, Oryx & Crake by Margaret Atwood, or The Virgin Suicides by Jeffrey Eugenides—but none of those really sound good right now, either. Sigh. I guess I'm just going to have to read Daisy Jones & the Six yet again….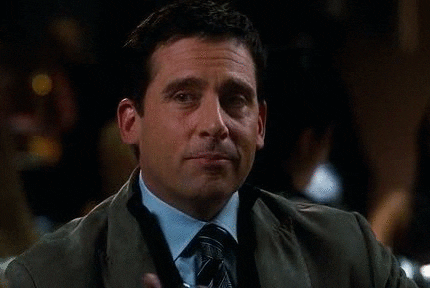 Tags In
Browse blog and media articles