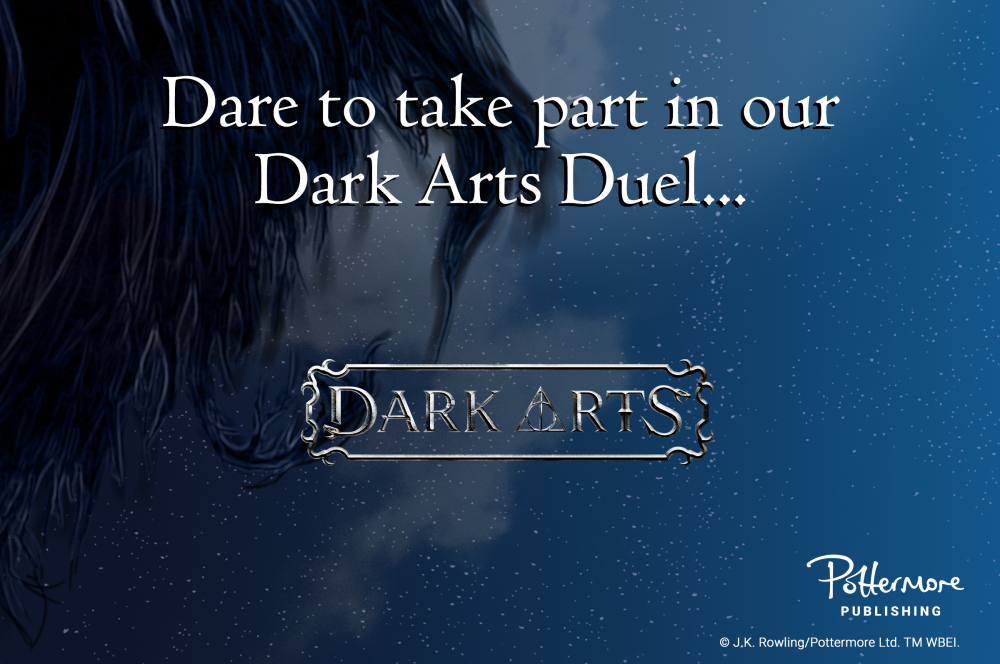 Get ready for our #DarkArtsDuel
Whether you support the red badge of bravery for Gryffindor or the green and silver ambition of Slytherin, you'll want to take part in the ultimate quote duel for Dark Arts Month! This October, we're remembering the fierce rivalry between none other than Harry Potter and Draco Malfoy, and those who play along have a chance to win some Wizarding World goodies.
Because curses and jinxes won't work here, we're using the magic of social media. Readers can post their favorite quote from either Harry or Draco using #DarkArtsDuel to be entered. Two winners will be selected to receive a box of Wizarding World merchandise from OverDrive. See official rules for more information.
For our library partners who want to promote the Dark Arts Duel competition, we have a kit of social media graphics and printable materials that you can use.
Pour yourself a goblet of Pumpkin Juice and get your quotes ready. Halloween approaches and Dark Arts Month is here, so choose your side wisely.
Tags In
Browse blog and media articles