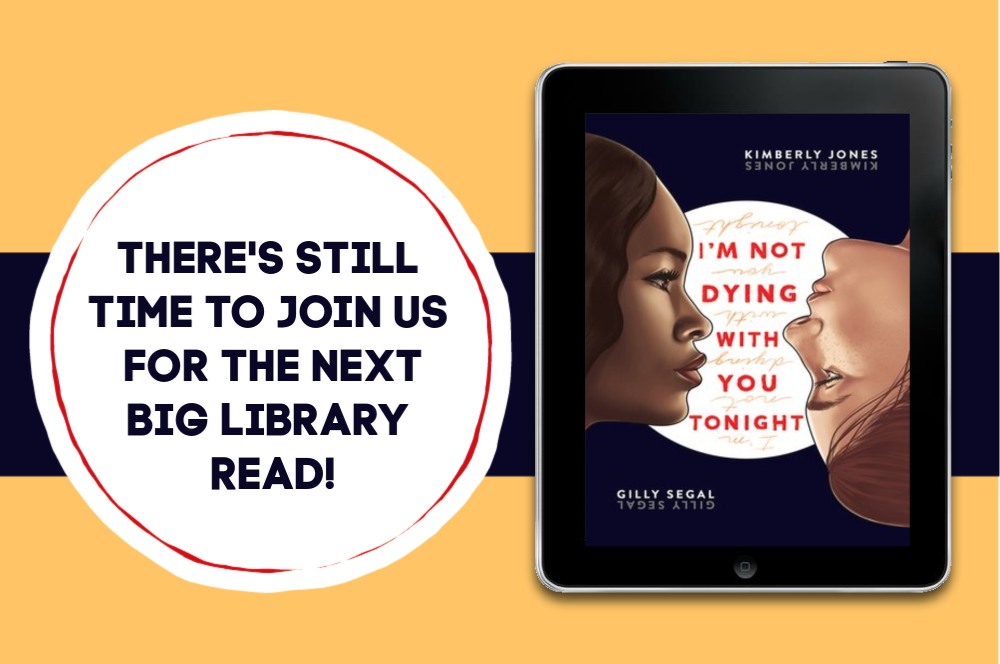 Don't forget to join us for the next Big Library Read!
In our latest edition of Perspectives on Reading, we had a piece on the importance of providing teens with books that touch on tough topics. These books can feature heavier subjects including racism, suicide, abuse, school shootings, LGBTQIA+ issues, life-threatening diseases and more. As librarians and school media specialists already know, tough topic titles are gaining popularity as students turn to books to help them navigate difficult subject matter in a safe environment.
That's one reason we're so excited that I'm Not Dying With You Tonight by Gilly Segal and Kimberly Jones was selected by readers for our 20th Big Library Read! In I'm Not Dying With You Tonight, two girls from very different backgrounds must rely on each other to get through the violent race riot that has enveloped their city.
Angie Thomas, author of the tough topic book The Hate U Give, called I'm Not Dying With You Tonight an "absolute page-turner" and said it is "a compelling and powerful novel that is sure to make an impact."
Big Library Read doesn't kick-off until Nov. 4, but we believe the subject matter of the book is going to have a big impact on readers of all ages, and we want to make sure our library and school partners are prepared to participate. Over on the Big Library Read website, you can find a letter from the authors as well as a discussion guide that librarians and school educators can use to facilitate conversations among readers. For those readers who want to engage in conversation on a larger scale, there will be our discussion board, which is moderated by OverDrive staff.
We also have a marketing kit available that has social media graphics and a press release template you can use to get the word out.
School partners who want to participate in Big Library Read have until Oct. 28 to opt-in. Contact your Account Manager to sign up.
Tags In
Browse blog and media articles