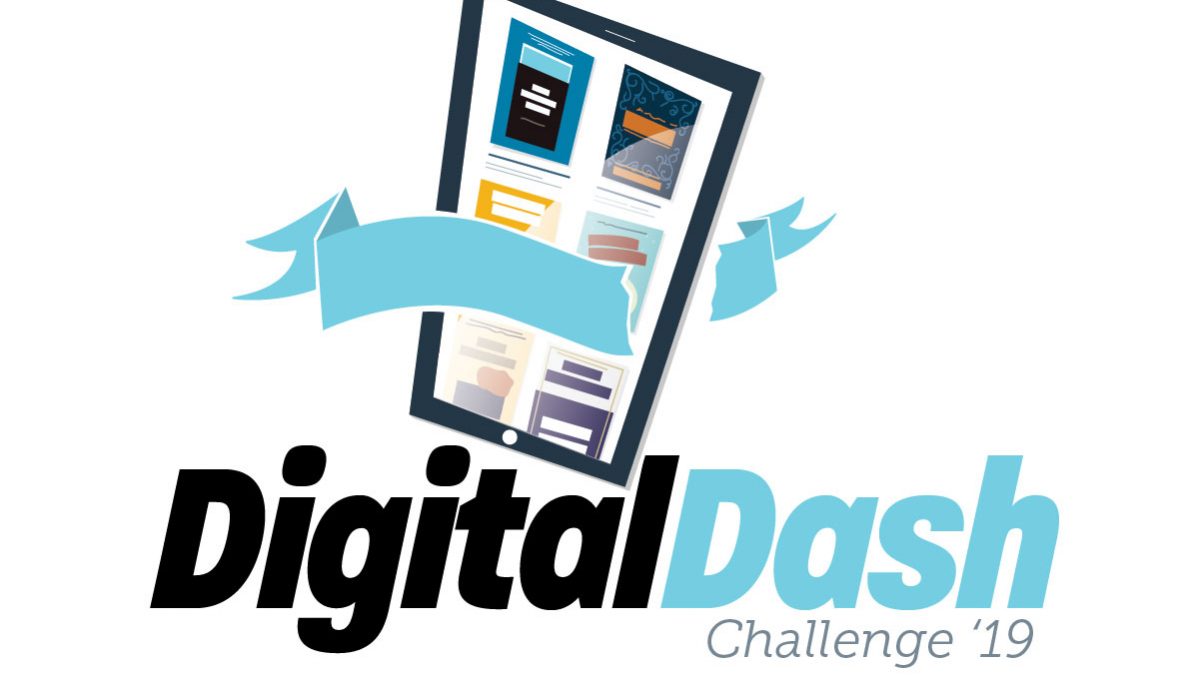 Reach your library's end-of-the-year goals with these Digital Dash tips
I've never been big on competition. I turn on the football game when the urge strikes, but mostly the urge is for chips 'n dip and other gameday grub. I would burn holes in the clock with my eyes during gym class, not giving an ounce of care whether my team won or lost. Even the mention of playing board games sends shivers up my spine. But I will always heartily embrace a self-challenge. Take 10,000 steps per day? Bring it on! New Year's resolutions? Love 'em. Game of solitaire? Shuffle that deck. If you're like me and love a good personal challenge, you may be thinking about ways you can promote your digital collection to patrons and reach your goals for the Digital Dash, the end-of-the-year challenge for public libraries.
Over 200 libraries across the globe have stepped up to the challenge of reaching or exceeding their customized circulation, new user, and average waiting period goals in Marketplace. If you signed up to participate, read on for ways in which you can get the ball rolling at your library and win that content credit grand prize. If you didn't sign up, you can still challenge your library to finish the year strong with these tips and best practices.
Involve your community
Let your community know you're participating in the Digital Dash. Share your checkout goal and challenge your patrons to help you reach it. Share this graphic on social media or on your library's website to help get the word out. Encourage patrons to download the Libby app or visit https://meet.libbyapp.com for the easiest experience for first-time users.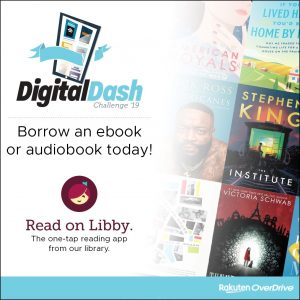 GET THE WORD OUT THROUGH LOCAL MEDIA
As we learned earlier this year, local media is one of the fastest ways to get the word out about your digital collection, and it doesn't have to cost you. Use our Digital Dash press release template and let your local news outlets know you're participating in this end-of-the-year challenge. You could get a boost in checkouts from existing users and inform new users that free ebooks and audiobooks are available to them at the same time. Win-win.
STREAMLINE YOUR PRACTICES
Even if you've had a digital collection for years, it's worth revisiting the 2019 Best Practices Guide and checking off the boxes to ensure you're maximizing OverDrive's tools and resources. You'll find reminders about leveraging all lending models to maximize your budget, automating your collection development (or using OverDrive staff librarians to help you find content or curate), as well as information about optional service enhancements—many of which are free—that can elevate your users' digital reading experience.
PROMOTE your collection WITH MARKETING MATERIALS
The Resource Center is your best bet for finding free printable marketing materials including bookmarks, posters, business cards, and flyers for your library. Don't forget about the new DIY section that allows you to customize materials with your library's name, URL, or logo to give it that personal touch. Another great idea is promoting on the best billboards around: your staff! Outfit them with Libby t-shirts, buttons, or lanyards to market your digital collection. Contact your Account Manager if you're interested in purchasing Libby swag for your staff or if you'd like a donation.
Tags In
Browse blog and media articles