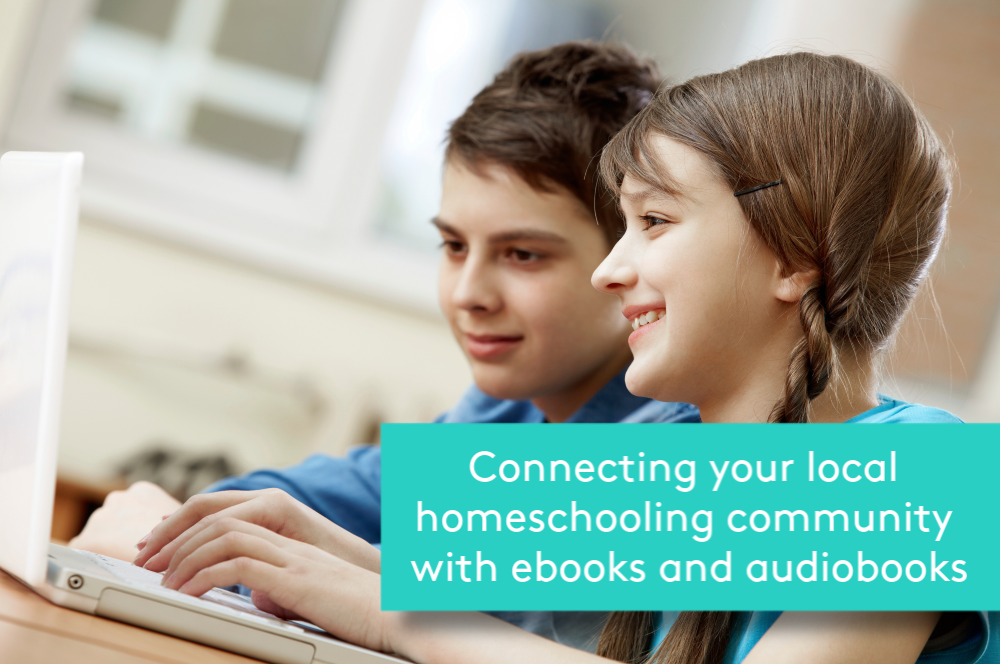 Connecting your local homeschooling community with ebooks & audiobooks
The public library is an invaluable resource for home educators. From borrowing materials to offering educational and socialization opportunities, public library resources can be vital for those who choose to educate their children at home. It's estimated that there are 2.3 million homeschooled youth in the United States and according to a survey, 70% of parents who homeschool noted that the public library is their most valuable resource. Your local homeschool community is likely already using your library's physical resources, and it's important to make sure they know how to access the library's digital collection and all of the benefits it can provide as well.
Why Libby can be the perfect homeschool helper
For many of us in the northern hemisphere, we're quickly approaching that chilly (and slippery!) time of year when the weather encourages us to stay inside and off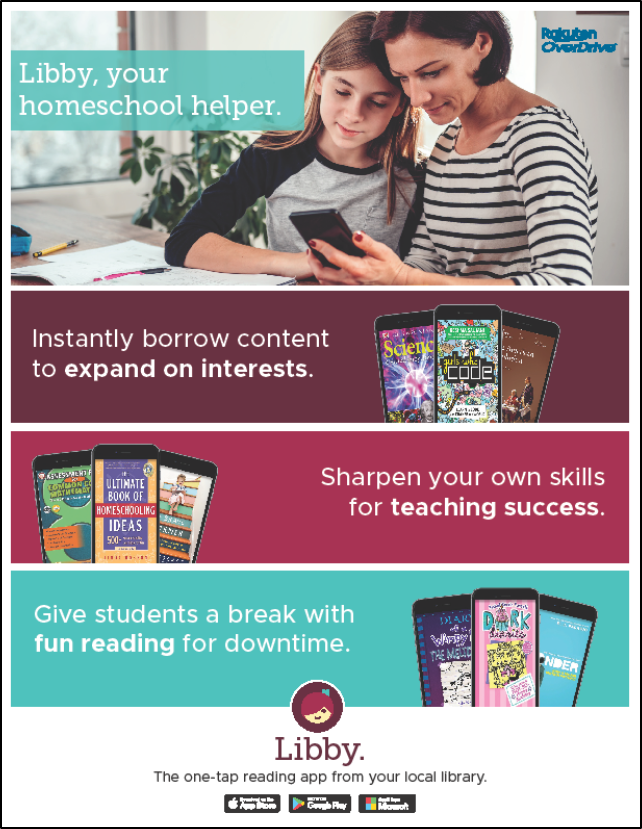 the roads. When Mother Nature unleashes her wrath, it can make getting out to the library uncomfortable at best and unsafe at worst. If a particular book is needed for a lesson, it can be just as easy checking it out from the digital collection. No late fees and no travel time!
Plus with Libby, content can be instantly borrowed to expand on interests. Sometimes kids tend to latch on to certain topics and subjects and want to dive deeper into what they're learning. Even if a student just wants to take a break from academics and curl up with the newest in the Wimpy Kid series or a comic from the Marvel collection, borrowing ebooks or audiobooks is a great way to get books fast. Whether it's for school or for fun, reading is reading!
Parents can benefit too with titles that can sharpen their own skills, give a refresher on the upcoming curriculum, and provide ideas for fun and creative learning activities.
Connecting in the library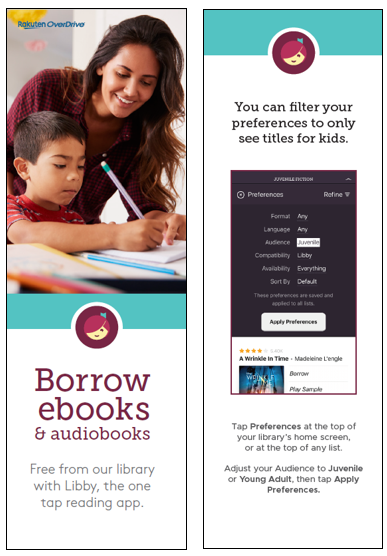 If your library already provides outreach to local homeschool groups, bring along bookmarks or flyers to your regular children's storytime, kids' art activities, or other established programs that service homeschool students. Place a few bookmarks in your library's makerspaces which many utilize to enrich their science, tech, or engineering curriculum.
For parents who have concerns regarding content restrictions, there's a 2×6 bookmark available that gives step-by-step instructions on how to filter preferences in Libby to only see titles for kids. This bookmark is great for non-homeschooling parents too!
Offering a training class or a quick demo at the reference desk can also be an effective way to inform potential new users. Kids and YA content is often less likely to have long holds lists, so new users who download Libby for the first time will find a wealth of content that's instantly available for them to borrow. This doubles as a good way for your library to find new users and increase circulations in your children's collection.
Connecting on Social
Your local homeschooling community probably already follows your library's social media accounts, so posting a graphic along with a link to a curated collection of interest is an easy way to bring awareness.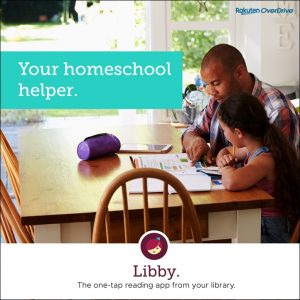 If your library isn't actively involved with outreach for homeschoolers, you can reach out and follow homeschool organizations and meetups in your area on social media to learn more about what they're doing, how your library can support them, and promote the benefits of your library's existing services—like the digital collection— to an eager audience.
To download the Homeschooler Kit, visit the Resource Center.
Tags In
Browse blog and media articles