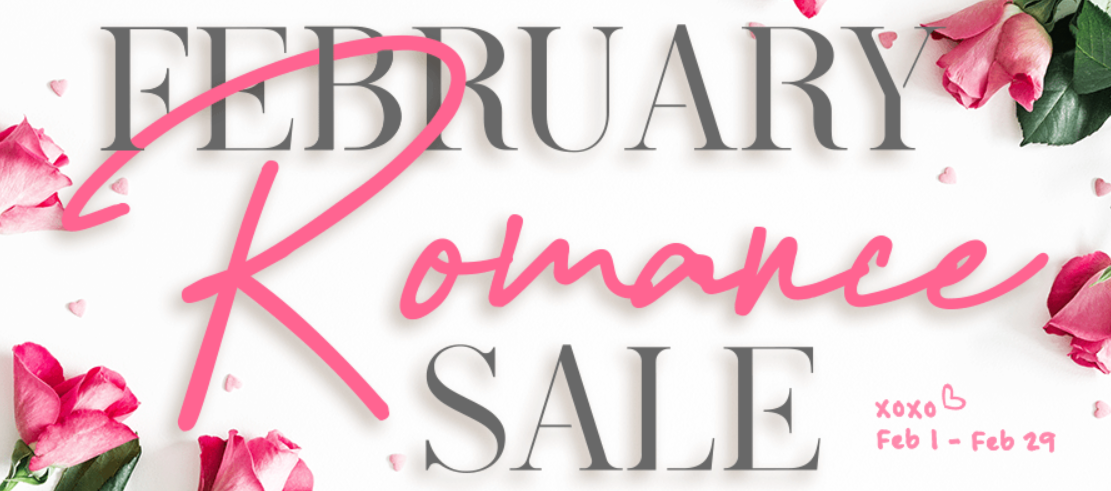 Fall in love with our February Romance Sale
By Jill Grunenwald, Marketing and Communications Specialist
As many of our library partners know, romance is one of the most popular genres among readers. Especially in digital formats like ebooks and audiobooks where nobody has to know what you're reading. Now's the time to stock up with our February Romance Sale, which offers sweet savings on romance titles. Between now and the end of the month, save up to 50% on thousands of romance titles.
Along with 2019 and 2020 releases, you can also shop beyond the bestsellers. Looking for historical romance? We have lists for that, along with era-specific lists for Regency, Victorian and Western. There are also lists for those readers who like their romance mixed with other genres, like science fiction and fantasy, thriller and suspense, and paranormal. From sweet Christian romance to steamy Erotic literature, our February Romance Sale has something for every reader.
Not really feeling the love this year? We have an anti-Valentine's Day list, too!
Visit Marketplace to start shopping our February Romance Sale to save up to 50% off on thousands of romance titles. And because 2020 is a leap year, you have an extra day to shop and save!
Tags In
Browse blog and media articles