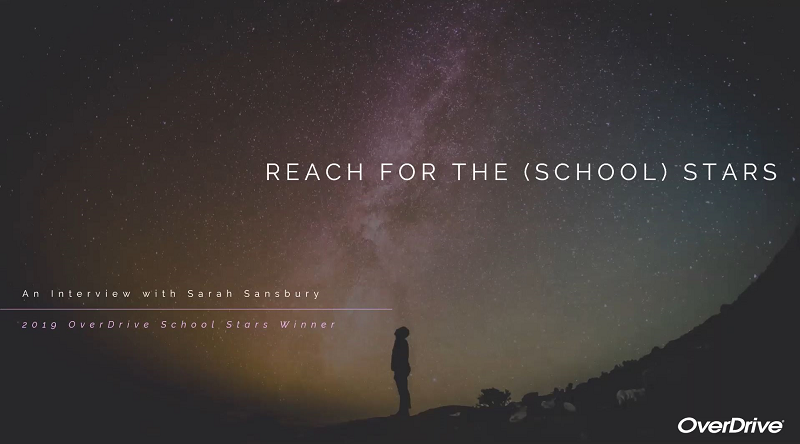 Webinar on-demand: An interview with Sarah Sansbury, 2019 School Stars winner
By: Alecia Mouhanna, Marketing & Communications Specialist
How can you create print and social media resources to engage students, parents, staff and other members of your school community, whether your time is limited or you're on a shoestring budget? Find out in this conversation with Sarah Sansbury, winner of the 2019 OverDrive School Stars program, and OverDrive Marketing and Outreach Specialist Christina Samek.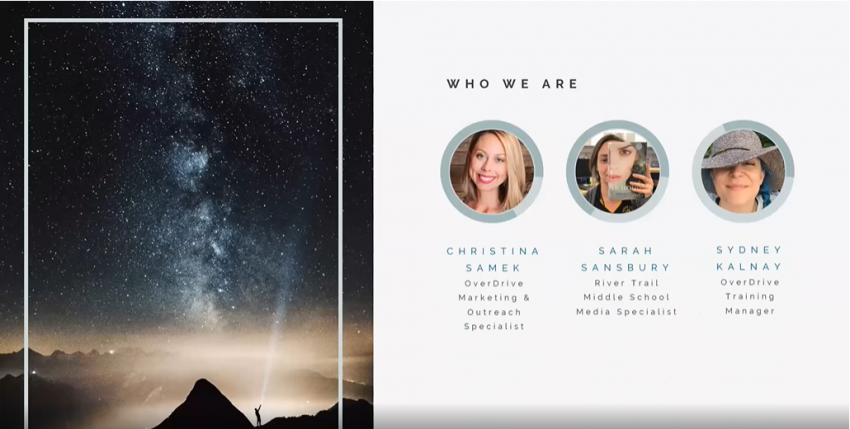 In this on-demand webinar, Sarah and Christina share their favorite tips and success stories. They also walk listeners through the hows and whys of submitting entries to the 2020 School Stars program, running Feb. 3-March 31.
Watch the webinar here!
---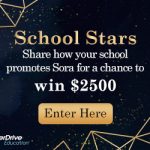 It's not too late to enter! From now until March 31, you can submit your entry to the 2020 School Stars program. Share how you're promoting Sora in your school for the chance to win $2,500 USD in content credit!
Browse blog and media articles