New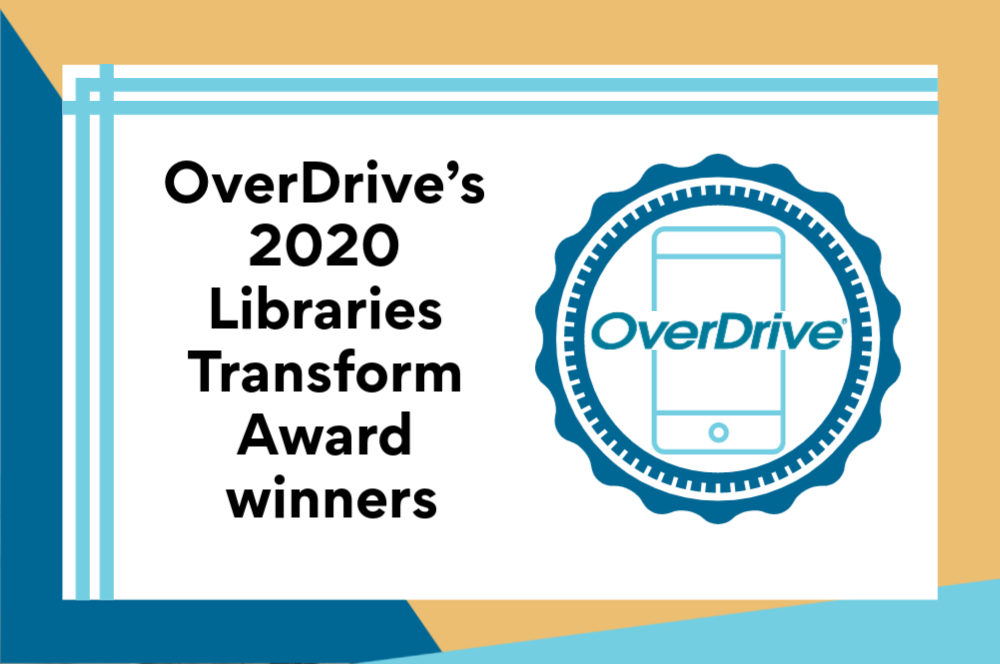 OverDrive's 2020 Libraries Transform Award winners
By: Jill Grunenwald, Marketing and Communications Specialist
Last week, Team OverDrive and thousands of public librarians gathered in Nashville for the biannual Public Library Association conference!
Along with sharing all the new services and features available on OverDrive, including Public Library CONNECT and Hold Redelivery, we celebrated our partners with our Libraries Transform Awards. The Libraries Transform Awards are based on the ALA National Campaign and recognize libraries of all sizes for their accomplishments over the past year.
Category: Population Served up to 100,000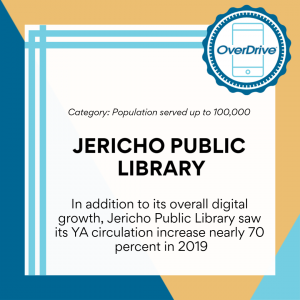 Jericho Public Library (NY) not only showed incredible overall digital growth, this library also saw its YA circulation increase nearly 70 percent in 2019!
Category: Population Served 100,000 to 250,000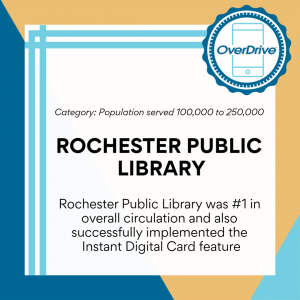 Rochester Public Library (MN) was #1 in overall circulation in this category and also successfully implemented the Instant Digital Card feature!
Category: Population Served 250,000 to 500,000: TIE!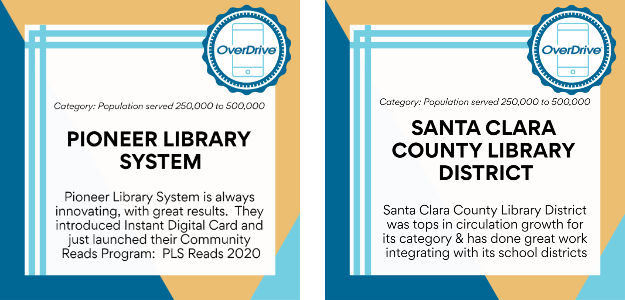 Pioneer Library System (OK) is always innovating, with great results. They introduced Instant Digital Card and just launched their community reads program: PLS Reads 2020.
Santa Clara County Library District (CA) was top in circulation growth for its category and has done great work integrating with its school districts.
Category: Population Served 500,000 and above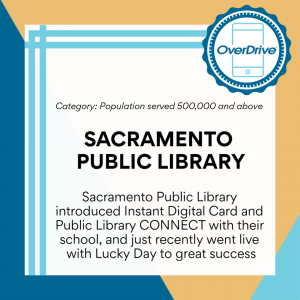 Sacramento Public Library loves to try new programs and services. They introduced Instant Digital Card and Public Library CONNECT with their schools, and just recently went live with Lucky Day to great success.
Congrats to all of this year's winners! We can't wait to see what all of our public library partners do in 2020 to empower lifelong reading in your communities
Browse blog and media articles