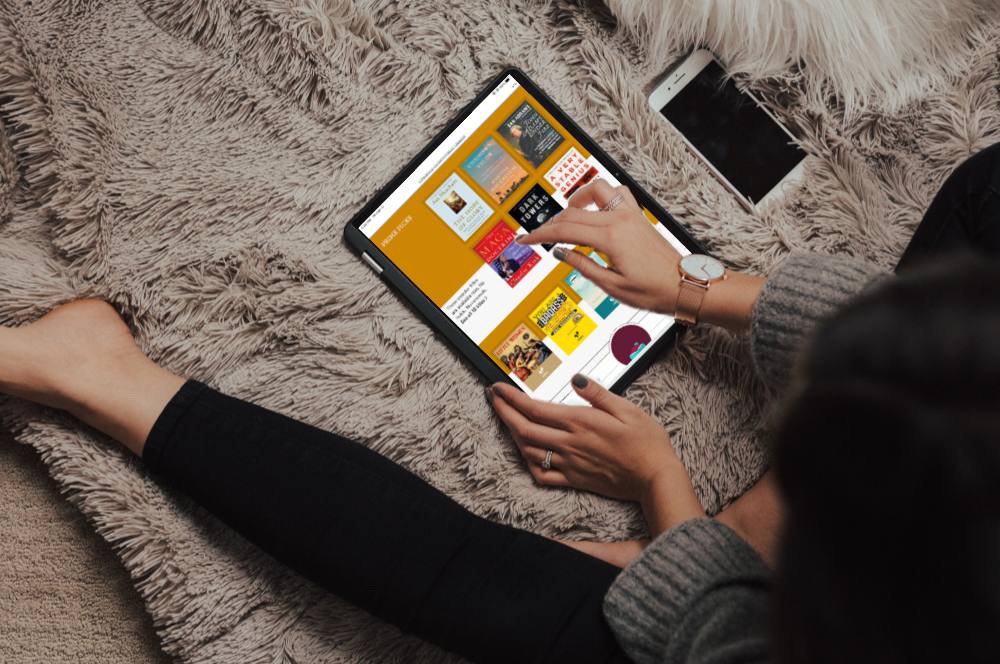 How libraries are supporting their communities during the COVID-19 crisis
By: Annie Suhy, Outreach Specialist
Librarians have never been one to shy away from a crisis. In times of change and economic recession, people flock to the library in even greater numbers for assistance, community, and free resources. The global health crisis forced libraries to close their physical branches, but they continue to rise to the occasion and meet the needs of the community through digital resources and programming.
Getting social while social distancing
Librarians have ramped up promotion on Twitter, Facebook, and Instagram to get the word out and remind patrons of the availability of ebooks 24 hours a day, 7 days a week. Taking it a step further is Brown County Library (WI) who has been sharing videos on their Facebook and Instagram accounts including an instructional about how to download the Libby app and a fun walk through of cookbooks available. Making good use of hashtags, Las Vegas-Clark County Library District (NV) is promoting Libby while using the hashtag #StayHomeForNevada to encourage library patrons to borrow an audiobook while they stay home.
Breaking down barriers
To remove barriers to access, many libraries have increased checkout and hold limits, increased checkout period, and removed blocks on cards for fines or overdue items. But for many folks, the barrier to access is not having a library card at all. Not a problem with Instant Digital Card. This feature allows users to sign up for a digital library card using only their phone number and libraries from coast to coast including CLEVNET (OH), Kansas City Public Library (MO), Seattle Public Library (WA), Queens Public Library (NY), Fresno County Library (CA), and more have recently enabled the feature in order to connect with more readers in their service area.
Content is queen (or king)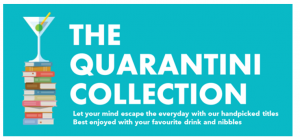 But what's a digital collection without available titles or an easy way to find them?
South Australia Public Library Services (AU) lightened the mood with fun, easy to discover curated lists, including the "Quarantini Collection" for Adults and the "Quarantween Collection" for Teens.
Capital Library (CN) created timely collections on health and disease control while The Nevada Library Cooperative (NV) suggested a special collection on coping with stress and anxiety.
To ensure titles were always available to checkout, Chicago Public Library (IL) added Simultaneous Use audiobook plans to keep patrons listening and Auckland Libraries (NZ) made a dedicated Book Club reading room to showcase always available classic titles. And to bring an element of luck to the browsing process, libraries like Douglas County Libraries (CO), Contra Costa County Library (CA), Tempe Public Library (AZ), and Westlake-Porter Public Library (OH) have added Lucky Day to their collections, which enables you to designate copies of in-demand titles to be available on a first come, first served basis, providing instant gratification and allowing patrons to "skip the line." A little dose of luck and excitement we could all use!
Many libraries have added magazines or streaming video to their existing ebook and audiobook collection. Northern Beaches Council (AU) added yoga, pilates, and tai chi videos to help people continue exercising with gyms closed while Nicholson Memorial Library (TX) added children's video to help keep kids entertained.
Learning @ home
With schools closed and students and parents left to navigate the ins and outs of remote learning, public libraries are stepping up to help. For the littlest readers missing regular programs, Stay-at-Home Storytimes with live feeds through Facebook Live and other outlets allow educational fun while social distancing. Northvale Public Library (NJ) has continued children's library programming virtually, streaming on Instagram and Facebook Live. After a recent children's craft activity (Saturday STEM Play Dough making), they posted on Facebook links to download arts and crafts ebooks for kids on Libby.
For older students, San Diego County Library (CA) created and curated a custom High School @ Home reading room with educational materials for students.
They are also curating "Books of the Week" for readers of all ages to enjoy and using web graphics to socialize it.
Other libraries are working to connect directly with their public school districts including Front Range Downloadable Library (CO), Boston Public Library (MA), Hawaii State Public Library System (HI), and Westchester Library System (NY) that recently implemented Public Library Connect, a program that enables students in your community to access age-appropriate titles through Sora, the student reading app, for schools.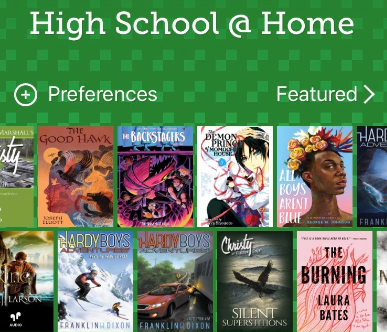 Making connections
Connecting with others is more important than ever.
Libraries like Sno-Isle Libraries (WA), Emmet O'Neal Library (AL), New York Public Library (NY), and Ft. Worth Public Library (TX) are fostering new connections by hosting virtual book club meetings through video conferencing software like Zoom or Google Hangouts.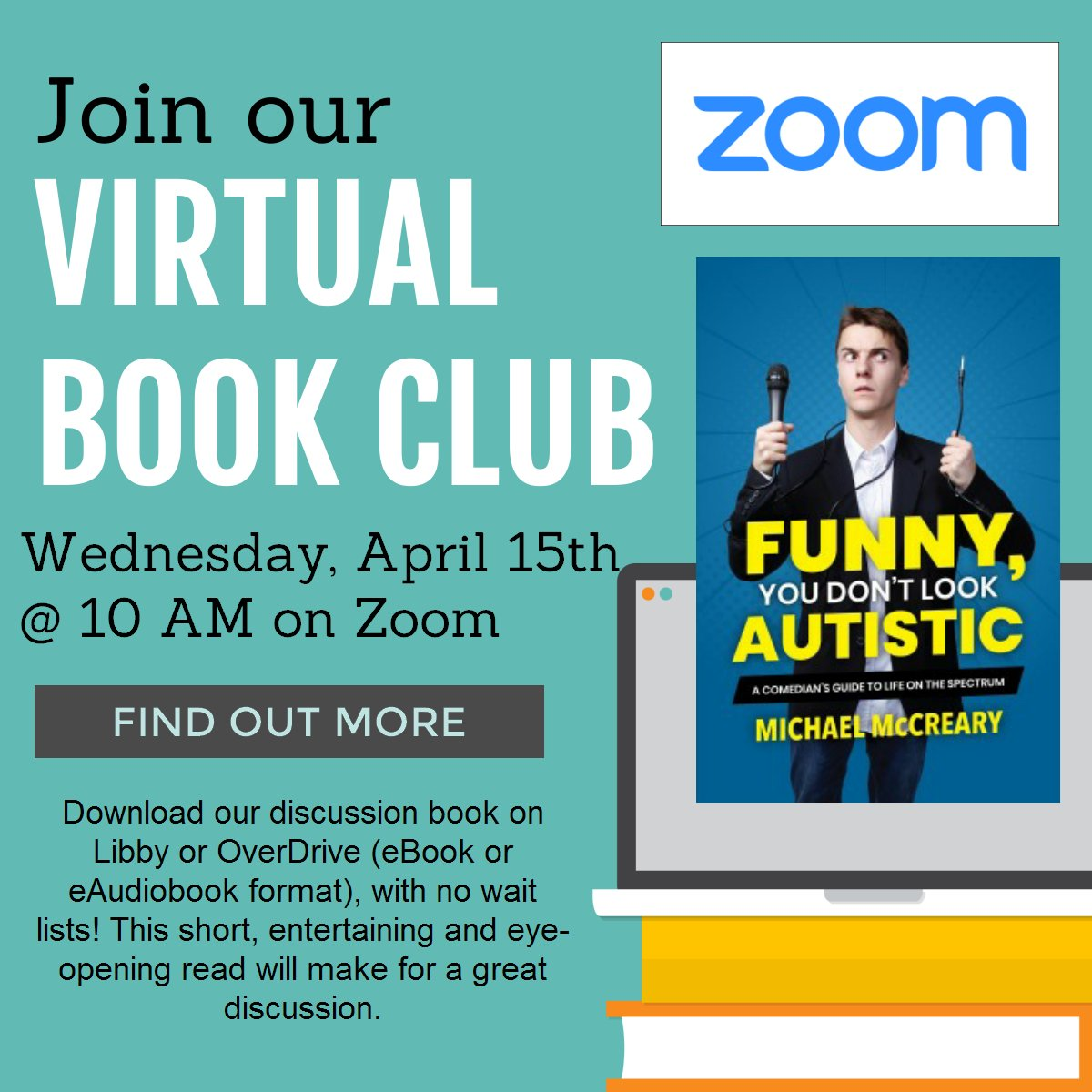 Using the physical space
While most libraries' marketing efforts have turned virtual, some have found innovative ways to lead readers to their digital collection using physical signage. Washington Anytime Library (WA) created an 8 ft. banner that they hung up on the fence outside the library to let passerby know the digital library is always open. Odenville Public Library (AL) handed out flyers promoting their ebook collection with every curbside pick-up. Shanghai Library (CN) and Hubei Provincial Library (CN) took a more digital approach and jointly created a special digital collection available on the screens at the temporary hospitals in Wuhan and also on patients' devices.
A thank you
There are so many more examples of libraries responding to meet the needs of patrons in new and innovative ways. Has your library found a creative way to reach patrons during the pandemic? Let us know!
A special thank you to all of you—libraries, librarians, and library workers—that are doing your best to lift our spirits, keep our kids learning, provide us with entertainment, foster virtual connections, and arm us accurate and reliable information. You are essential and the work you're doing is making our lives better.
Tags In
Browse blog and media articles